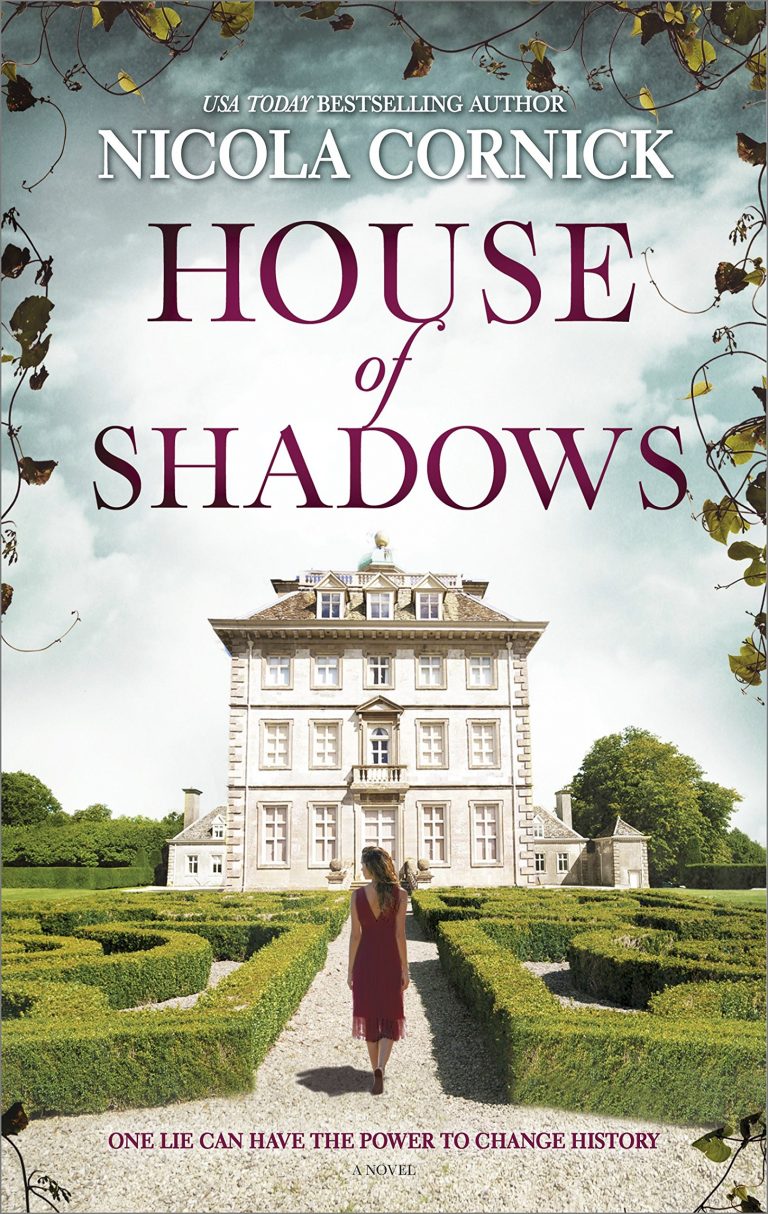 Author: Nicola Cornick
Release Date: October 17, 2017
Publisher: Graydon House, an imprint of Harlequin Enterprises
Genre(s): Historical Fiction
Review Spoilers: Low
Amazon | B&N | Goodreads

House of Shadows
is a historical romance/mystery that takes place over three generations – from the modern day missing persons case in a small town, to the tumultuous life of a prostitute in the early 19th century, to the trappings of royal conquest in Elizabeth Stuart's court.
All three stories are threaded together by magical objects: a crystal scrying mirror, which shows the future and destroys its enemies via fire, and a large, lustrous pearl, which destroys its enemies via water.
Throughout history, these cursed magical items have caused their owners sorrow. When modern-day Holly discovers her brother Ben's disappearance, she starts unraveling the mystery surrounding her lineage, leading her to the magical items and the truth about her family.
I really wanted to like this book, but I ended up reading it halfway through and skimming the rest. I just couldn't get through the slow pace of all three stories – just when one story seemed to pick up, we jumped into the next. There wasn't a lot of room to invest emotionally in the characters when their stories were chopped into bite-sized chaptered bits.
I was also under the impression that there would be more explicit romance in each of the timelines. While there were romantic moments, the stories' division resulted in all three being underdeveloped, splitting my attention and leaving me feeling unsatisfied.
In particular, the connection between all three generations was scattered, at best. The stakes weren't high enough. This is especially true because each woman's story in the past couldn't be altered, and each story had very little effect on the other women's destinies.
A lot of the book was mired down in tons of historical details with a handful of whispered superstition. I was hoping for a more concrete explanation of the magical items and their powers, but that never really materialized. I really wanted this book to lean into the mystery, and it never did. In fact, the resolution of the modern day disappearance was particularly rushed – and the supposed betrayal that Holly felt toward her brother didn't really ring true.
What I did really enjoy was Lavinia's portion of the story. Her diary as a 19th century prostitute was well-written, compelling, and just lascivious enough to keep my interest without going over-the-top. In comparison, Elizabeth Stuart's portion of the novel felt stale. Her character was fairly ineffective and somewhat flighty (which, for the time period probably made sense). Modern-day Holly also irritated me because her reactions, especially toward her love interest, seemed inauthentic. Find your bliss, girl, and don't let society shame you for your sexuality! #feminism #2017
This book is great for fans of dense, historical fiction with a dash of romance. However, since I expected more of a romantic adventure, I was let down. House of Shadows is certainly more historical than romance, and ultimately involves more passive narration than action.