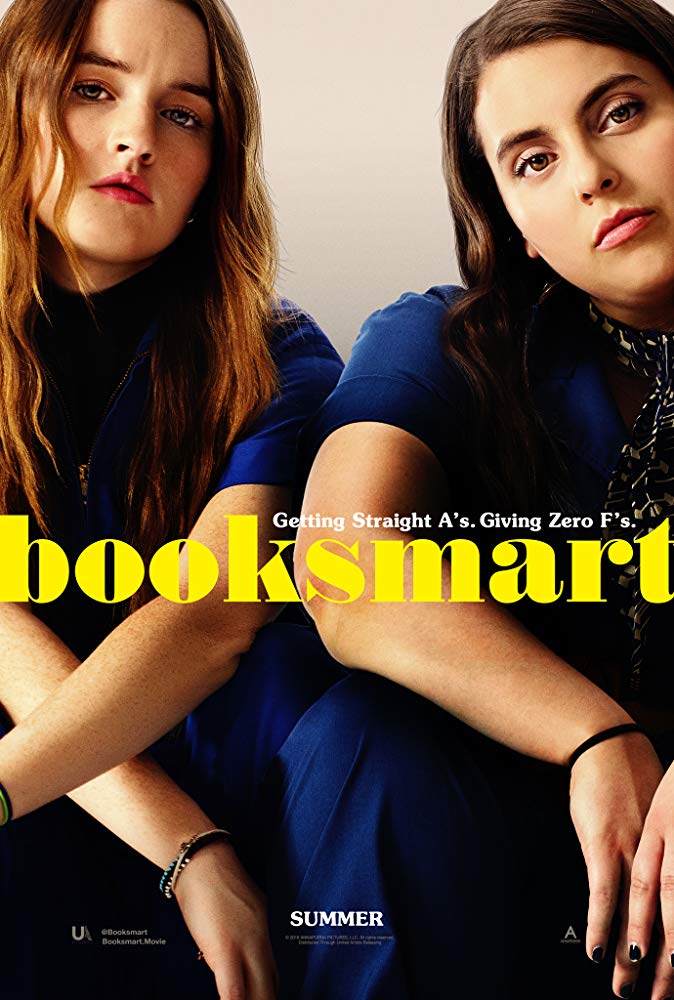 Release Date: May 24, 2019
Cast: Kaitlyn Dever, Beanie Feldstein, Jessica Williams, Billie Lourd, Lisa Kudrow, Will Forte, Jason Sudeikis
Director: Olivia Wilde
Studio: Annapurna Pictures, Gloria Sanchez Productions
Distributor: United Artists Releasing
Spoilers: Moderate
IMDB | Rotten Tomatoes | Wikipedia
"Molly: We have to go to a party tonight.
Amy: What?
Molly: Nobody knows that we are fun. We didn't party because we wanted to focus on school and get into good colleges.
Amy: And it worked.
Molly: But irresponsible who partied also got into those colleges."
Oh my sweet Malala, that dialogue is so accurate it hurts. Booksmart opens up a channel through time and speaks directly to my high school self. This movie is the holy grail for nerdy, driven high school girls.
I came into Booksmart expecting a fun, female Superbad. And it delivered! But I didn't expect how unexpectedly sweet and genuine and raw the movie is. It's a great story about two girls showing their wild sides and how close female friendship can chafe and grow and comfort. Behind the (really stellar, body positive, nerdy feminist) comedy, it's a really touching story about two friends and how they grow up together.
The movie is broken into 4 main phases:
Establishing the premise: Molly and Amy are best friends and at the top of their academic game, and the top of their class. They're best buds with their teacher, queens of the college library, and stewards of the student government budget. They are supportive, body positive feminists out to become the youngest Supreme Court Justice of the United States (in Molly's case). Molly gets a reality check when she realizes that she and Amy didn't have to focus solely on school – the rest of her classmates were irresponsible and partied and they also got into elite colleges. Ergo, Molly and Amy need to show their classmates that they're not only smart, but they're also super cool.
Party #1: The rich kids' yacht party. Scene of some truly amazing comedic moments with the space-cadet that's startlingly-lucid-at-times Gigi (Billie Lourd) and Jared (Skyler Gisondo), the sensitive kid with a jackass exterior who's trying way too hard to buy people's friendship.
Party #2: The drama kids' murder mystery party. This is giving me the moooost, honey. I love how extra the drama kids are – they're the funniest parts of the entire movie. We have it all. We're talking chandeliers, full-length silk charmeuse gowns, blood-curdling screams, parents banished to the kitchen asking "is it over yet?", and a barbie-doll party-drug induced animation.
Party #3: The popular kids' house party. The site of teenage hookups and dashed dreams. The emotional crux of the movie.
Graduation: Dealing with the fallout of the last party – trying to reconcile growing up and growing apart.
This movie was made for the over-achievers. It's so funny and smart and perfectly cringeworthy in all the right ways. The actors all do amazing work and the soundtrack is everything. Go see this movie.