I have been a Pokémon fan for literally decades now. I started watching the show as a kid and my first handheld console was the yellow, special edition Game Boy Color that came with Pokémon Yellow. As much as I love the series, though, I've never gotten around to reading any of the manga until now. Pokémon Horizon: Sun & Moon is a stand-alone, two volume series that takes place in the Pokémon universe but isn't beholden to the original series.
Pokémon Horizon follows a young man named Akira who comes to the Alola region on vacation. There he makes new friends, explores this new area, and comes across a rather unusual Rockruff. From what I could tell reading through the story there's no connection to any of the other manga series. Pokémon Horizon does it's own thing which is great. The Pokémon universe is rife with potential for any number of storytelling opportunities and the folks behind the franchise are finally realizing that.
Pokémon Horizon is a short series with a fast-paced plot that will especially appeal to younger Pokémon fans who have grown up primarily with the Sun & Moon games, characters, and Pokémon. The relationship between Akira and the Rockruff that he partners up with certainly has similarities to the relationship between Ash and Pikachu. Akira also has a lot of the same goofy-but-determined traits that anime fans recognize in Ash. The tone is very familiar but that's helpful especially when you've got kids who are jumping into the manga for the first time.
Throughout the two volumes, Akira is less of a trainer than a companion and confidant to the Rockruff who happens to have a strange, unusually colored gem on it's neck that later becomes very important. Their journey becomes rapidly intertwined with the legendary Pokémon and ancient history of the Alolan islands. They also butt-heads with a new team of baddies know as Team Kings.
The biggest issue with Pokémon Horizon is the pacing. Because it's such a short series the story moves very quickly and there's little chance for character development. Every opportunity to learn more about a character's background or motivations are limited. Rockruff gets the most attention but that makes since considering he's probably the most important character. A significant amount of the story winds up spent in battles which (at least in my opinion) isn't nearly as impressive in panel form as it is on the games or anime.
I would have liked to have seen more from this series but I will say that my twelve year old loved it. He's obsessed with Pokémon and this was his first experience with manga all together. It has encouraged him to branch out and read more series so I can't be too upset! For the target audience it seems to move just fine and it's led to a serious obsession with Rockruff and Lycanroc!
As long as older fans don't expect too much this is a fun series that they can read through quickly. For younger readers, though, it's a great introduction not just to the series in manga form but potentially to manga in general. At just two volumes long it's not nearly the commitment that a longer Pokémon manga series would be — nor is it as costly. That makes it an ideal choice for gifts since you can get the whole series cheaply as well as a first look at manga for a kid who may not end up liking them.
Pokémon Horizon: Sun & Moon is a potential win-win for long-time fans, parents, and kids alike!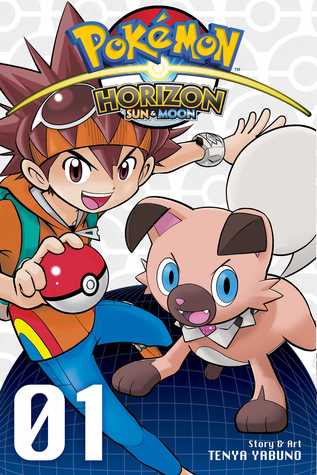 Title: Pokémon Horizon Vol. 1
Author: Tenya Yabuno
Release Date: July 10, 2018
Publisher: Viz Media
GoodReads | Amazon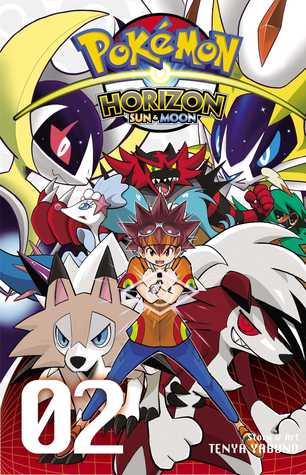 Title: Pokémon Horizon Vol. 2
Author: Tenya Yabuno
Release Date: November 13, 2018
Publisher: Viz Media
GoodReads | Amazon