When I was a kid scouting was a huge part of my life for many years and so I have a soft spot in my heart for stories about scouting. It's the reason I fell so hard for the Lumberjanes series when it first came out and why I've been loving John August's Arlo Finch series. I read the first two books back-to-back and it brought back a lot of memories.
Of course, there were never ghosts or trolls or mysterious alternative realms crossing over with our own when I was a Girl Scout. But that would have been totally awesome.
In the world of Arlo Finch, young people who join the Rangers organization around the world are inducted into a sort of secret society with close ties to mysterious, magical elements that cross over into the real world from others. Arlo Finch first becomes aware of everything when he moves to his mother's rural hometown and his different colored, mismatched eyes start to draw some unexpected attention from the supernatural.
John August creates a rich, mysterious world for his characters to explore and it's that exploration by Arlo and his newfound friends that makes me love the series so much. Yes, there's a compelling supernatural mystery for them to solve in both books but, honestly, it's Arlo's relationships with his friends Indra and Wu that keep me wanting more. Through this framework of supernatural entities and Rangers taping into Eldritch powers we're given a very solid coming-of-age story about a boy making friends and finding his place in a very strange world.
I'm very impressed by the way in which John August manages to piece this world together. The details are everything and the hints of the supernatural are everywhere – even though in this world the adults can't seem to see it. Even those who can seem to exist in a strange fog where only parts of it are readily apparent and appear to be just another mundane part of life. But for the kids at the center of the story there's so much for them to see and I love Arlo's outsider take on everything.
As the new kid, we get to experience all of this strangeness through Arlo's eyes. But Arlo is also a child who can take part in this strange world, commune with spirts, and take advantage of everything that comes his way. His reactions are often the kind that the reader may have but just as often he just goes with the flow. His world now includes badges for knot work where there are knots that can undo the fabric of reality. When he goes camping in the second book, it's perfectly normal for him to go canoeing – and also to try and earn the favor of random spirits.
And, then, you know, there's also the whole passing into unknown realms and dealing with crazy things trying to kill you.
I really love these books.
I love Arlo's unique perspective on the things happening around him and how much he grows over the course of the two books (so far). I love the world. I love the way John August manages to spin a tale that works just as well as a scouting story as it does an exploration of the supernatural. And I love how dark things can get while sill giving young readers a solid story in which they can see themselves. It's got a Gravity Falls or Stranger Things sort of feel that doesn't coddle kids but rather invites them on a high stakes adventure that's obviously geared towards them.
I highly recommend the Arlo Finch books and I can't wait to read the next installment when it's released! They're great reads with a very relatable, middle school hero that I think a lot of kids will see themselves in. If you or a kiddo in your life are fans of scouting, supernatural themes, or stories like Gravity Falls, Rick Riordan's series, or really even Harry Potter then you want to check these books out!
And, hey! Summer is coming. It's a great summer reading selection — especially the second book which sees Arlo and his friends head off to Ranger camp.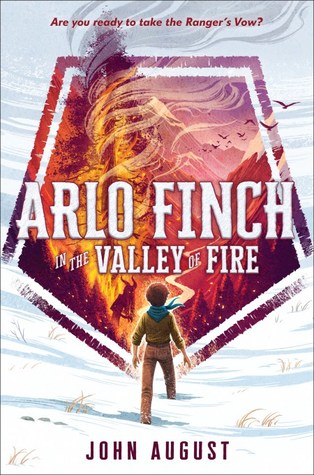 Title: Arlo Finch and the Valley of Fire
Author: John August
Release Date: February 8, 2018
Publisher: Roaring Brook Press
GoodReads | Amazon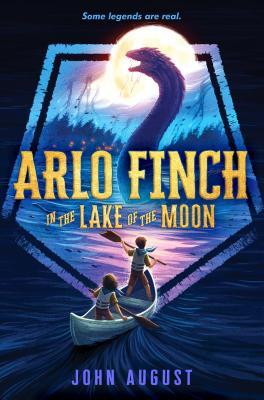 Title: Arlo Finch in the Lake of the Moon
Author: John August
Release Date: February 5, 2019
Publisher: Roaring Brook Press
GoodReads | Amazon