BB-8 On The Run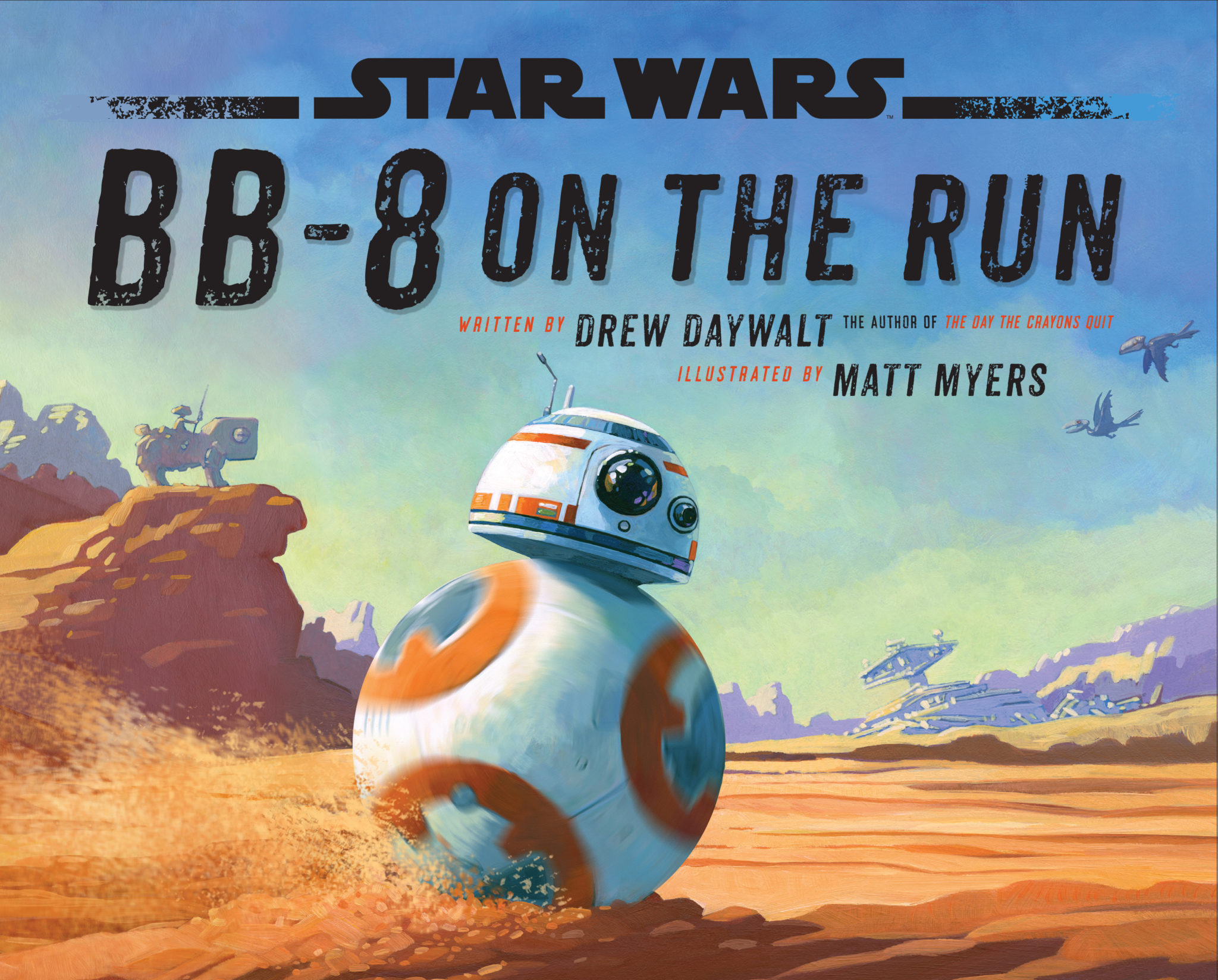 Author: Drew Daywalt
Artist: Matt Myers
Release Date: September 1, 2017
Publisher: Disney-Lucasfilm Press
Review Spoilers: Low
GoodReads | Amazon | BN | TBD

We're just a few months away from the release of the next installment in the
Star Wars
series,
The Last Jedi
. While not officially released under the 'Journey to
Star Wars: The Last Jedi
' campaign,
BB-8 on the Run
hit shelves on Force Friday II alongside a number of other books, toys, LEGO sets, and more.
If you're looking to help your little Jedi (or Stormtrooper) gear up for the next film, this book is the perfect choice. Trust me, the kids are going to love it!
We're very excited to be a part of this book tour and to help promote such a fun book. You can check out a synopsis below and read our full review. Don't forget to enter to win your very own copy of BB-8 on the Run before you go!
Synopsis
When BB-8 is separated from his master, Poe Dameron, on the lonely desert planet of Jakku, he has no choice but to keep rolling. It's all up to him to get a top-secret map back to the Resistance so they can find Luke Skywalker and save the galaxy from the evil First Order.
It's scary to have a big job when you're just a little droid on your own. But BB-8 isn't alone for long. As he speeds across the sand, BB-8 meets all kinds of strangers who need his help. Should he do good things, as Poe always told him, or will that get in the way of his mission?
See how everyone's favorite little astromech droid makes friends and foils enemies in this funny and exciting new Star Wars adventure!
Our Review
One of the best things about Drew Daywalt's new book BB-8 On The Run is that it's a wholly new Star Wars story just for kids. A lot of media tie-in picture books and early reader books can take the easy way out and simply rehash familiar stories we've already seen on screen, but Drew Daywalt imagines a completely new story that takes place during a short, unexplored period of time during Star Wars: The Force Awakens.
BB-8 on the Run tells readers what happened to the little droid after Poe was captured by the First Order. In the film we see him running away through the desert and later meeting Rey after she saves him from the scavenger Teedo. But it takes BB-8 at least a couple of days to reach the Niima outpost, where he's hoping to meet up with Poe. I'll be honest, I never really put much thought into what happened to him during that period of time. Thankfully, the same can't be said for Drew Daywalt.
The book shows us what happens to poor BB-8 from the minute he runs away from the burning village to the moment he meets Rey. He comes across a number of new characters – and at least one familiar one – as he tries to decide what to do next. Should he wait for Poe or should he try to get off planet and back to the Resistance?
But that's not the only other question that BB-8 has to answer.
BB-8 on the Run has a message for kids about what it means to do good things for other people. Poe is apparently a very good droid daddy and teaches BB-8 that if you do good things for other people then good things are bound to come back to you. But with such an important mission at hand BB-8 has to decide whether or not he should stop to help or continue on. You can probably guess what he does.
What I really liked about the book was that it also doesn't shy away from the reality that no matter how good you might be, sometimes bad things happen. In the beginning of the story BB-8 has no misconception about what's probably happened to Poe. He's "gone." And in the end we already know he's going to be captured by Teedo no matter how many people he helps because we've seen it happen in the film. Daywalt uses those moments to really hammer home Poe's message to BB-8 that you should still do good things, which – as an older reader at least – I found impactful.
Despite the nature of his mission and the message, the story isn't overly serious and it's filled with some really funny moments where BB-8's clever nature shines through!
BB-8 on the Run not only has a great story but it's also great looking book, too. Matt Myers captures the iconic scenes and characters from The Force Awakens perfectly. The reproduced landscapes in particular are amazing. The new characters introduced are fun and colorful – though the new designs sometimes stick out a bit in the otherwise familiar scenes. That said, Myers does an awesome job showing little BB-8's journey through the desert, from daring escapes to helpful moments to meeting Rey for the first time.
Drew Daywalt (who also wrote The Day the Crayons Quit) is a master of children's storytelling and his prose mixed with Matt Myers' gorgeous artwork make this a picture book Star Wars fans won't want to miss. Plus, who could ever say no to a book about the adorable BB-8 having an adventure all on his lonesome? You need to check out BB-8 on the Run!
Giveaway
As part of this book tour, Rockstar Books and Disney-Lucasfilm Press are giving away three finished copies of BB-8 on the Run. After reading our review, I know you guys want to check it out so make sure to enter the giveaway through the widget below.
The giveaway ends at midnight (EST) on September 19th so enter now!
Unfortunately it's open to US addresses only.
About the Author
TEN TOTALLY TRUE FACTS ABOUT DREW DAYWALT: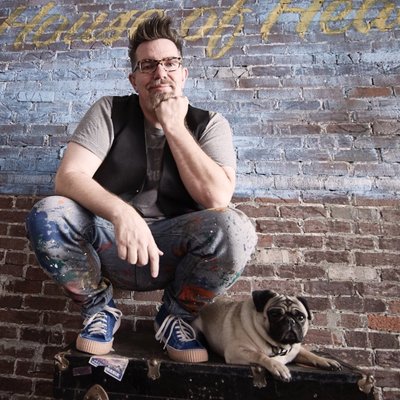 Before becoming an author, Drew was a farmer in the 1800's. Drew eats his weight in bamboo shoots every day. Drew is a man of 1000 faces. Unfortunately, every face looks exactly the same. The cheetah is the fastest land animal with recorded speeds of up to 80mph. Drew hopes one never chases him. In addition to being an author, Drew is also a world renowned beekeeper. And a race car driver. Drew likes to make up stories about being a world-renowned beekeeper and race car driver. (He is neither.) Drew just made a hot cup of tea. Please retweet. Drew has three rows of razor sharp teeth designed for ripping and shredding his prey. Drew has ferocious hair and he's not afraid to use it.
Website | Twitter | Facebook | Instagram