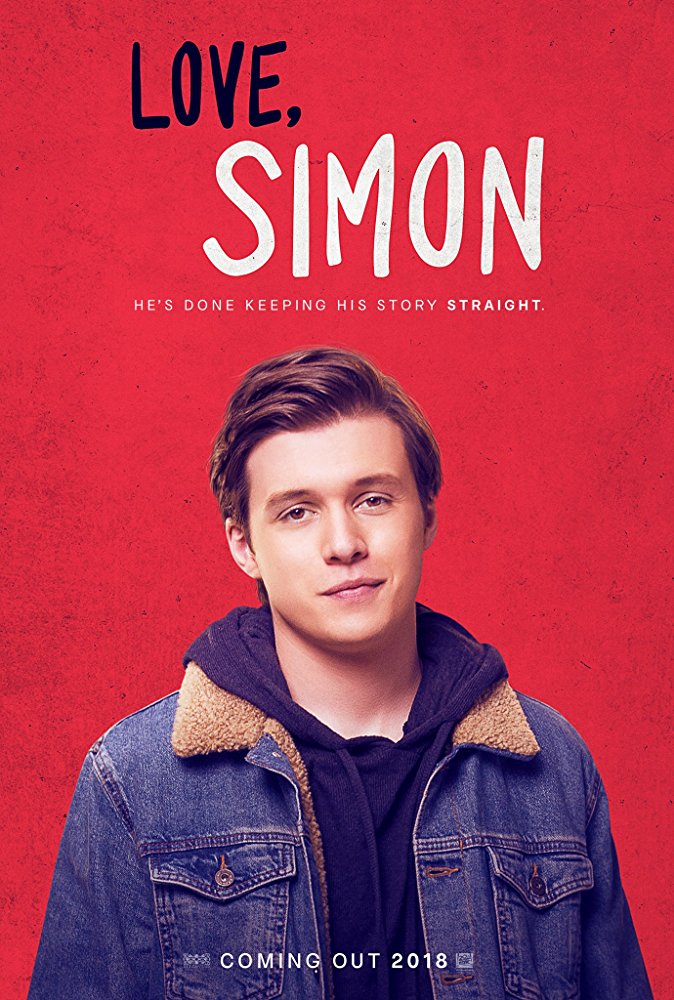 Release Date: March 16, 2018
Cast: Nick Robinson, Alexandra Shipp, Jorge Lendeborg Jr., Katherine Langford, Logan MIler, Josh Duhamel, Jennifer Garner
Director: Greg Berlanti
Studio: Fox 2000 Pictures, Temple Hill Productions
Distributor: 20th Century Fox
IMDB | Rotten Tomatoes | Wikipedia
Spoilers: Mild

Love, Simon
is the latest (and dare I say greatest?) adaptation of a YA novel of the era. I haven't read the book (as per usual), but I did enjoy the movie adaptation.
Simon Spier is an 'average' teen guy living his 'average' teen life navigating the wilds of modern teenage life. But one big difference for him: he's gay. And nobody knows. So when that secret gets slipped and he's under the thumb of a teenage blackmailer, his life takes a turn.
I put average in quotes because come on, this kid is rich and privileged as fuck. But hey, who isn't in basic YA filler? Despite that hill, the movie managed to make me care about this little goon's problems.
The film is charming and damn funny. When the jokes are flying left and right you really begin to like all the characters, despite their often assholish behavior.
And I'm not throwing any shade here, they're teenagers and like all teenagers, they're kind of cliquey, kind of rude, but all just trying to make it through those awkward years. Simon is the most glaring example of this. He's funny, kind to his friends to a fault (at the start), but he is also rude to those not in his circle. He's at times mean. But no matter how we like to delude ourselves: that's real.
The teachers and faculty steal the show. Tony Hale as the assistant principal and Natasha Rothwell as drama teacher Ms. Albright are two teachers doing their best to stay sane in a ridiculous situation by reprimanding and teaching kids who don't care and are pushing the lines of what's acceptable. Two regular Bulk n Skull types in particular who like to harass their openly gay classmate Ethan push the lines for decency and they seem to get off with a light talking to?
The movie is funny and if you're looking for a coming of age tale (and a gay one at that!) that isn't too trope-y or tragic you are in for a treat. It's a fun teenage comedy, and you'll find yourself caring for all of these kids. I was so delightfully surprised by it and I hope you are too.