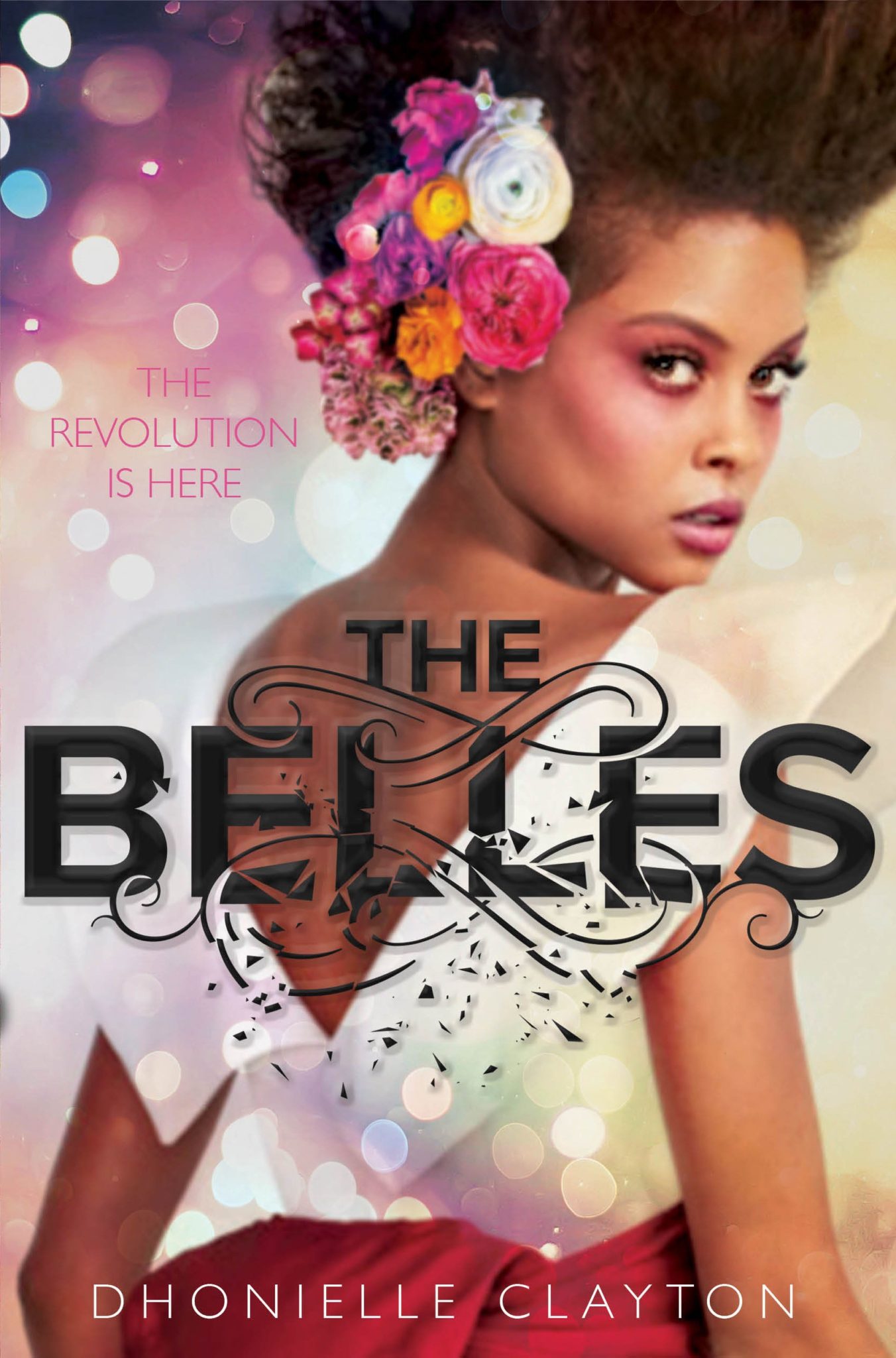 Title: The Belles
Series: The Belles #1
Author: Dhonielle Clayton
Release Date: February 6, 2018
Publisher: Freeform (Disney-Hyperion)
Pages: 448
Formats: Hardcover, eBook, audiobook
Goodreads | Amazon | B&N | iBooks | TBD
We've had our eye on Dhonielle Clayton's new book, The Belles, for a while now and we were thrilled to get a chance to read it as part of this book tour. Clayton is a fantastic new voice in young adult literature and she brings with her this uniquely beautiful and devastating world. While we've included a synopsis below I would be wary about reading it because it reveals a few of the moments that really wowed me. So if you want to keep some of the secrets of Orléans secret, check out our mostly spoiler free review and then enter the giveaway below so you can learn all about of them for yourself!
You can check out the full book tour schedule here, too.
Synopsis
Camellia Beauregard is a Belle. In the opulent world of Orléans, Belles are revered, for they control Beauty, and Beauty is a commodity coveted above all else. In Orléans, the people are born gray, they are born damned, and only with the help of a Belle and her talents can they transform and be made beautiful.
But it's not enough for Camellia to be just a Belle. She wants to be the favorite—the Belle chosen by the Queen of Orléans to live in the royal palace, to tend to the royal family and their court, to be recognized as the most talented Belle in the land. But once Camellia and her Belle sisters arrive at court, it becomes clear that being the favorite is not everything she always dreamed it would be. Behind the gilded palace walls live dark secrets, and Camellia soon learns that the very essence of her existence is a lie—that her powers are far greater, and could be more dangerous, than she ever imagined. And when the queen asks Camellia to risk her own life and help the ailing princess by using Belle powers in unintended ways, Camellia now faces an impossible decision.
With the future of Orléans and its people at stake, Camellia must decide—save herself and her sisters and the way of the Belles—or resuscitate the princess, risk her own life, and change the ways of her world forever.
Our Review
Dhonielle Clayton's The Belles is a captivating book that shows just how dark and dangerous a world full of beauty can be. It imagines a world of perfection with ever changing fashions and features. But that world merely hides a dark, corrupted core — something that our heroine, Camille, slowly discovers alongside the reader.
Camille and her 'sisters' are Belles meaning they are gifted with arcane abilities that allow them to reshape the looks and beauty of the people in Orléans. They've been trained since birth to be perfect little artisans and once they reach a certain age they are taken to the wealthy capital to serve wealthy masses. Everyone in Orléans needs regular beauty treatments or else they revert to their natural selves. In this world, without treatment, people have sickly gray skin and harrowing red eyes.
Once she finds herself moving amount the royal court, Camille finds her dreams of following in her mother's footsteps isn't all she thought it would be. Clayton teases this all out perfectly. The excitement of being in the center of this world slowly fades away as the dark secrets of Orléans come out. But Clayton doesn't rush into things. It starts out slowly with the subtly of a good, supernatural thriller. Mysterious people moving about at night, disembodied crying, and secret messages about. The reader is almost more concerned about what it all means and where it will lead than Camille because of how well it's all teased out.
Of course, Camille is a bit naive. She's been kept secluded her whole life with only other Belles for company. In the real world, everything is different. In time she learns how cruel people can be and how hard it can be to know how to make the right decision. Or when to stand up for herself and others. Sometimes her naivety becomes a little too much especially when it comes to dealing with certain secondary characters.
The 'bad guys' in this story are truly diabolical and I really enjoyed the way they guide the story especially towards the end. I don't want to spoil too much because the latter half of the story where these plot points become more important are some of the best parts of the book. There's a lot going on and Camille is put in some pretty devastating situations.
I will say that the second half of the book is easily the best. Things pick up after the first hundred pages or so but the book is certainly something of a slow burn at times. But Clayton does a good job keeping the reader focused on the story to come. Honestly, my least favorite part of the story was the attempt at romance. It's not particularly believable but I will concede that eventually Clayton explains away all of that enough that I won't hold it agains the story too much.
The Belles is a great first entry into what is undoubtedly going to be a very satisfying series. The book ends on a cliffhanger that leaves a number of questions unanswered. There are some very interesting developments by the end that will leave readers agonizing over the fact that they have to wait for the second book to see what happens.
Giveaway
As part of the book tour there are three finished copies of The Belles up for grabs! So if we've convinced you to check it out you may be one of the lucky few who wins a copy. Make sure to enter now! The giveaway nds on February 20th at Midnight EST. Unfortunately, it's open to US addresses only.
[INSERT HERE]
About the Author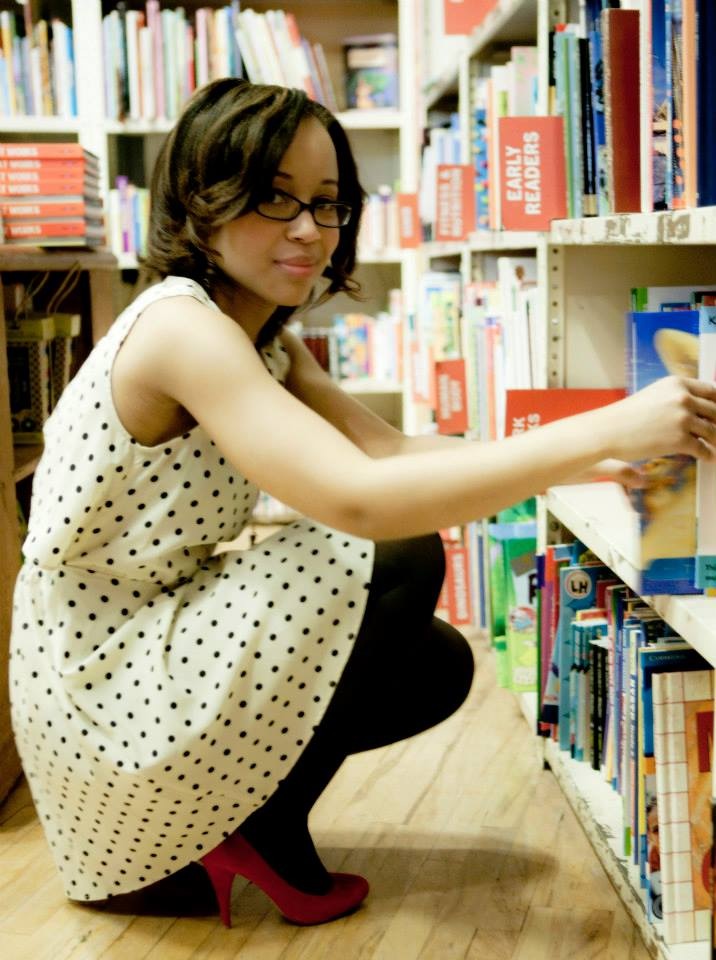 Dhonielle Clayton ("Dhon" like "Don" or "Dawn") spent most of her childhood under her grandmother's dining room table with a stack of books.
She hails from the Washington, D.C. suburbs on the Maryland side, but now lives in New York City. She was an extremely fussy and particular child with an undying love for Cheerios (honey nut only), pink lemonade, and frosted animal cookies. A self-proclaimed school nerd, she loved covering her books with brown paper and filled her locker with Lisa Frank stickers. She loved putting headings on her homework, odd-looking pens and freshly sharpened pencils, and numerous notebooks to fill with her research. On most Saturdays you could find her with her equally nerdy Dad at Crown Books and then the comic bookstore where she stocked up on her weekly reading material. Plus, she was so spoiled that her grandfather took her to the library after school almost daily.
She attended Our Lady of Good Counsel High School because her parents thought Catholic school would keep her out of trouble. She went to Wake Forest University, and studied pre-med until she received a fateful F in Chemistry. This setback prompted her to change her major to English, and earned a BA. She rediscovered her love of children's fiction by re-reading Harriet the Spy, which pushed her to earn an MA in Children's Literature from Hollins University and an MFA Writing for Children at the New School.
She taught secondary school for several years – at a pre-professional ballet academy and a private K-8 school. She spent most of her twenties in and out of America – living in London, Paris, a small Japanese town, Bermuda – and wandering the planet. She's been on five out of seven continents, and has grand plans to reach all of them.
She is a former elementary and middle school librarian, and co-founder of CAKE Literary, a creative kitchen whipping up decadent – and decidedly diverse – literary confections for middle grade, young adult, and women's fiction readers. She is also COO of the non-profit We Need Diverse Books.
What's next? She will be enrolling in culinary school in New York City and plans to open up a restaurant in the city of her soul, Edinburgh, Scotland.