For the past two years, I've done this brilliant gift hack. I go through the first eleven months of the year collecting presents for people as I see them. And since I went to five different conventions and festivals this year, my gift haul was pretty spectacular.
I picked up a bunch of gifts from a bunch of different cons and these were my most favorite finds. But you don't have to wait until next year's convention circuit to get them for yourself or your giftees, you can get all of them online!
Toys and Dolls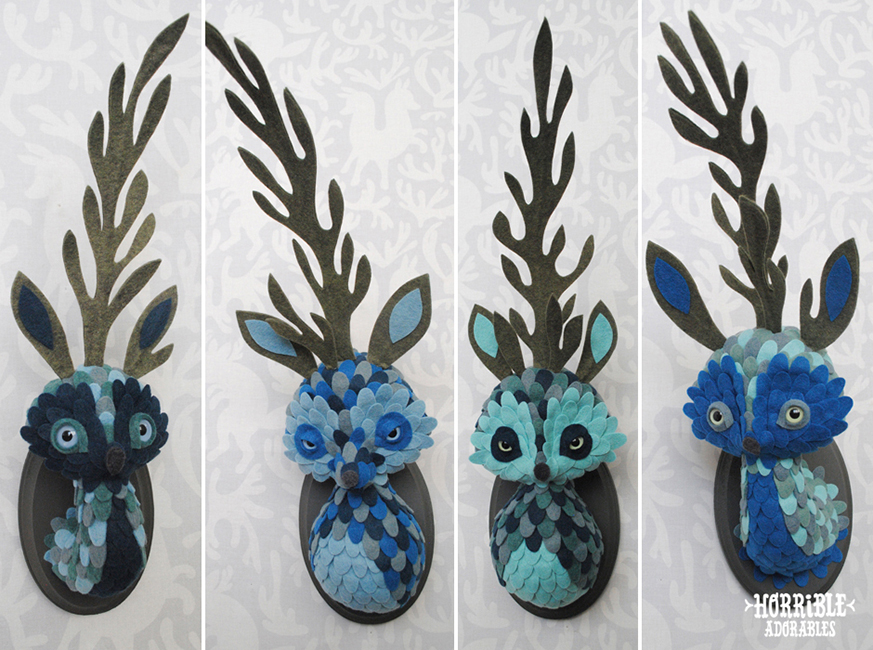 For your friend who loves cute and bizarre, this is a must. It's surprising, it's original, and it's perfect for that one friend who has twee artwork and is really excited to see Lady Bird in theaters. Or that friend who likes dolls un-ironically and has a collection of mounted butterflies.
We covered Horrible Adorables at both Five Points Festival and NYCC. Clearly, they're one of our favorites. If mounted heads aren't quite the gift you want, there are also enamel pins and vinyl pops.
If Horrible Adorables are, well, too adorable for you, take a look at All Nighter Productions. Their creations are more in line with Brian Froud than Wes Anderson. There are resin figures, movable art dolls, enamel pins, and charms. Fun Fact: Nerdophiles' own Katie Cardwell bought the Baby Basilisk at Five Points. For that friend who loves nature, fun figurines, and something a little something different.
Book Nerds
OMG YOU GUYS! I walked back and forth to this booth at least four times before deciding to buy one. At the time, I was saving money for a trip to Spain, and finally thought, "Well, I have to protect my book during international travel. Obviously I need this!"
Benita, the founder, was so nice during my hemming-and-hawing. And I'm happy to say that the Book Beau might be my favorite purchase of 2017. It protected all of my books while abroad, and now it lives on my night stand, with my copy of Red Rising safely inside.
Everyone needs one. They're made of thick foam that will withstand any amount of pressure, there are three different sizes, and they're all hand-made. After a massively successful Kickstarter campaign earlier this year, the Book Beaus are now available online. There's not a huge selection of fabrics (remember, hand-made). But what they do have is selling out quickly! So get one for yourself, for your friend, for your dad, and for that Auntie who's always telling you about the Oprah's Book Club she just joined.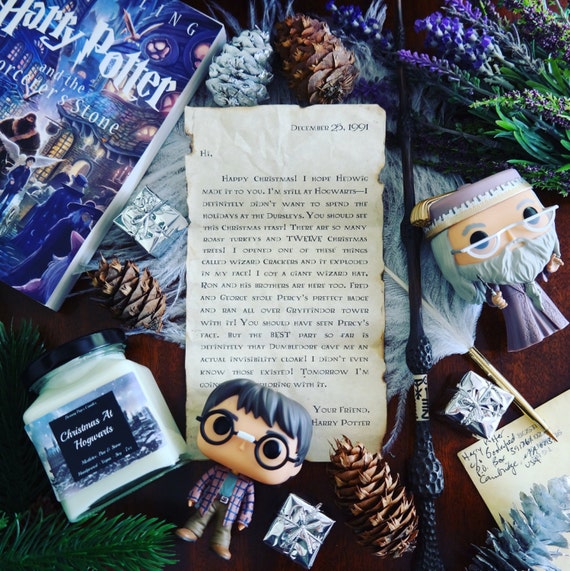 Shhhh, don't tell, but I bought two of these at BookCon for friends. It's exactly what it says: you get a letter from your favorite book character. You can chose from Harry Potter, Christian Grey, Sherlock Holmes, and Mr. Darcy. Swooooon!
You can choose from anything from a standard letter to a customized occasion. Who doesn't want a Happy Hanukkah letter from Harry Potter, or a Merry Christmas for The Beast ? Yes, as in Belle's Beast! At BookCon, there was a Jamie Fraser giveaway and I'm waiting for the day that hits their Etsy store. So if you want a truly original and customized gift, then this is the gift for you!
Subscription Boxes
Another gift for the book nerds in your life. Monthly subscription boxes are all the rage, and Muse Monthly takes book subscriptions up a notch. Not only do they focus on "debut writers and marginalized voices," they also provide "tea from small, local tea makers." Literature and tea? Sounds like a perfect gift to me! You can give a one-time gift box, or pre-pay for 3 to 6 months. So what are you waiting for? #ReadDiverseBooks
This is a geeky subscription box for the ladies! Created by women, curated by women, and featuring female artists, Fanmail was one of my favorite festival finds. Each box comes with something different: t-shirts, comic books, enamel pins, artwork, and so much more. They had a SDCC specialty box that was customized to your Hogwarts House! #SlytherinForLife.
Past box titles include "Yay for YA," "Toon Time," "Galentines and Valentines," "Things That Go Bump" and "Superheroes of the CW." Their Give A Gift page makes it that much easier to get your holiday presents in order. What more do you want?
Swag
This is a gift that will kill two birds with one stone. For your friend who both loves Harry Potter and believes in social justice, this is a one-stop shop. The Harry Potter Alliance focuses on using fandom for the pursuit of justice. The shop is filled with t-shirts, bags, and mugs all embellished with phrases like "Hex the Patriarch," "Azakbanned Book Club" and "Granger/Lovegood 2020."
Once you've got your new swag, check out their campaigns. It's as easy as printing your own Chocolate Frog Cards for #WithoutHermoine; this campaign focuses on gender inequality and education for girl. Take a look at the Apparating Library. Or join Fandom Forward and get a Fandom Toolkit; there's Doctor Who, Welcome to Nightvale, and so much more. If you or your friend would like to join the real-world Dumbledore's Army, then take a look a The Harry Potter Alliance.
For your friend who won't stop talking about their favorite podcast. My personal favorite is How Did This Get Made, and I already got a t-shirt of Jason's face for the friend who introduced me to this podcast. Tee Public also features t-shirts from podcasts like Black Girl Nerds, Hard NOC Life, My Favorite Murder, and more! The best news is that the money goes back to the independent artist who designed the shirt!
What are you waiting for? Go forth and gift!