Sypnosis of 2×02: Dirk Gently is free! Oh please, that's not a spoiler. The show is about him. of course he's free! And he's got a new case: Find The Boy.
Somewhere in the fantasy land, the queen berates the prince and his sidekick. They've come back empty-handed from their quest. Their pink-haired bandit has definitely escaped to "our" reality. Blah, blah, who cares, becase Dirk is back!
After the cutest reunion between Dirk and Todd, Detective Sherlock Hobbs comes back and rounds the gang up. We learn a lot while they're in jail. We learn about an age-old case involving two missing persons, that the old house was theirs, and that the government seized that property shortly after a giant electric pulse basically destroyed the city.
Sherlock and Tina are wonderful additions to the show. Sherlock is the kindest bumbling cop and Tina is the weirdest little sidekick. Seriously what is it with this show and women who look like Taryn Manning. Bart, Suzie, and Tina are all Taryn Manning lookalikes.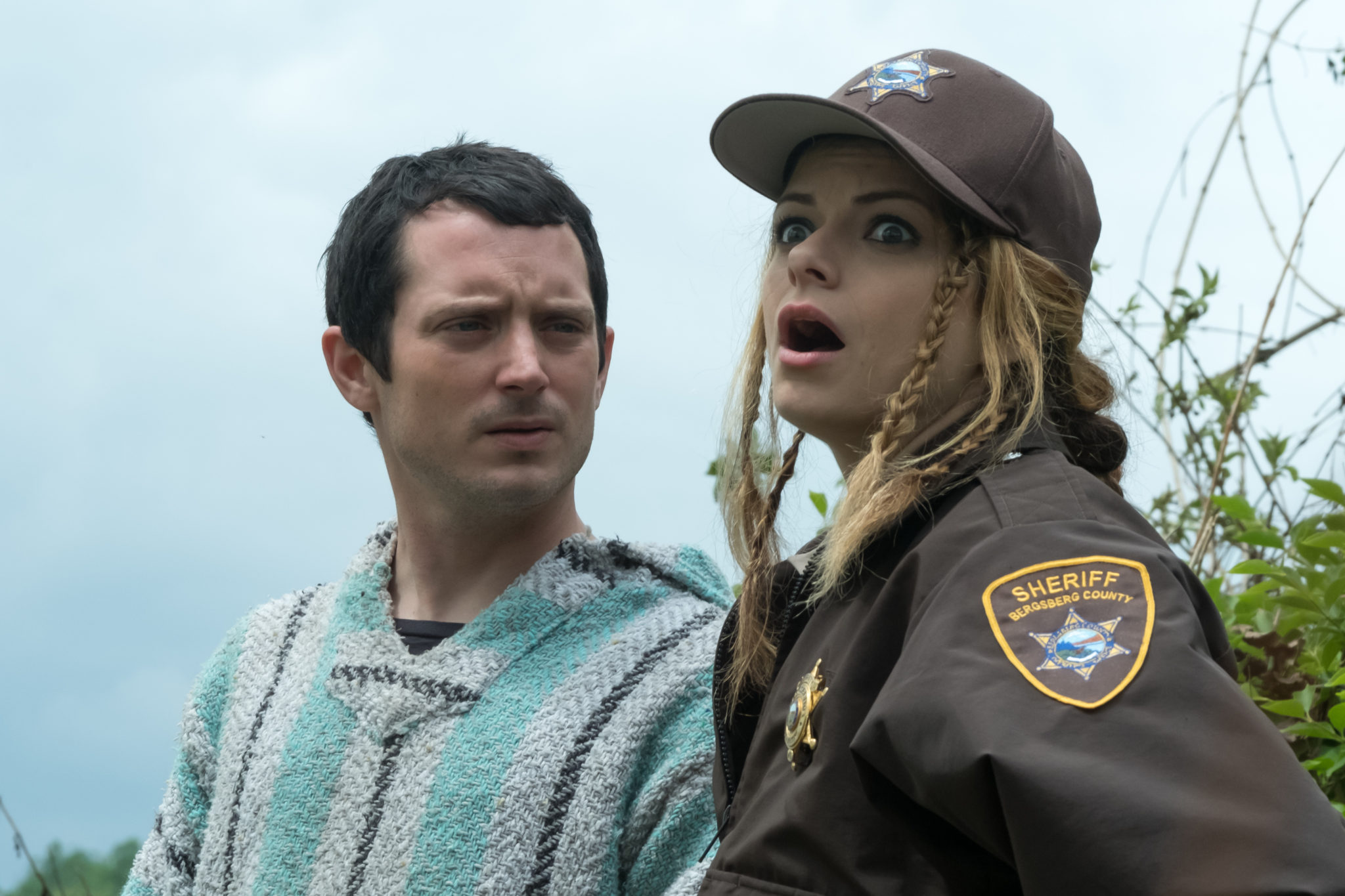 Sherlock and Farrah go into the old house, which we saw was busted down at the end of the last episode. And John-Waters-look-alike John Hannah (his character is called the Mage) is waiting by the upstairs window. The search through the house is creepy enough. But when The Mage stalks Farrah like prey in the night, it's one of the scariest moments of this season. Then BOOM! He disappears!
Dirk, Todd, and Tina examined the wet circle that Todd is such a fan of. It's the name of the episode, y'all! Dirk ignores the circle, but does find a mysterious weapon. While testing the weapon, they find the body of a man inside a tree. Like literally the tree has grown around his body. It's the husband of the missing person duo, and the boy who Dirk must find is their child. Done!
Suzie spends the whole day with her new magic wand. And boy what a day she has! She starts off by cleaning her clothes, and ends with hypnotizing her husband and having him "get rid" of his dog.
She might be my new favorite character, if I'm honest. She's got a dirty, dark secret surrounding her crash that left her with a limp. And she's clearly got a dark, insane side. The men in her life are the absolute worst, what with their sense of entitlement and rage. I'm hoping for her to wind up as a great anti-hero.
And at Blackwing, Alan Tudyk makes an appearance as Mr. Priest. I will watch Alan Tudyk in basically anything (yes, even in Powerless) And him playing villains is a particular joy. There's something about that man, who's normally such in dopey comedic roles, playing a character who's morally bereft and dead behind the eyes that just makes me so excited!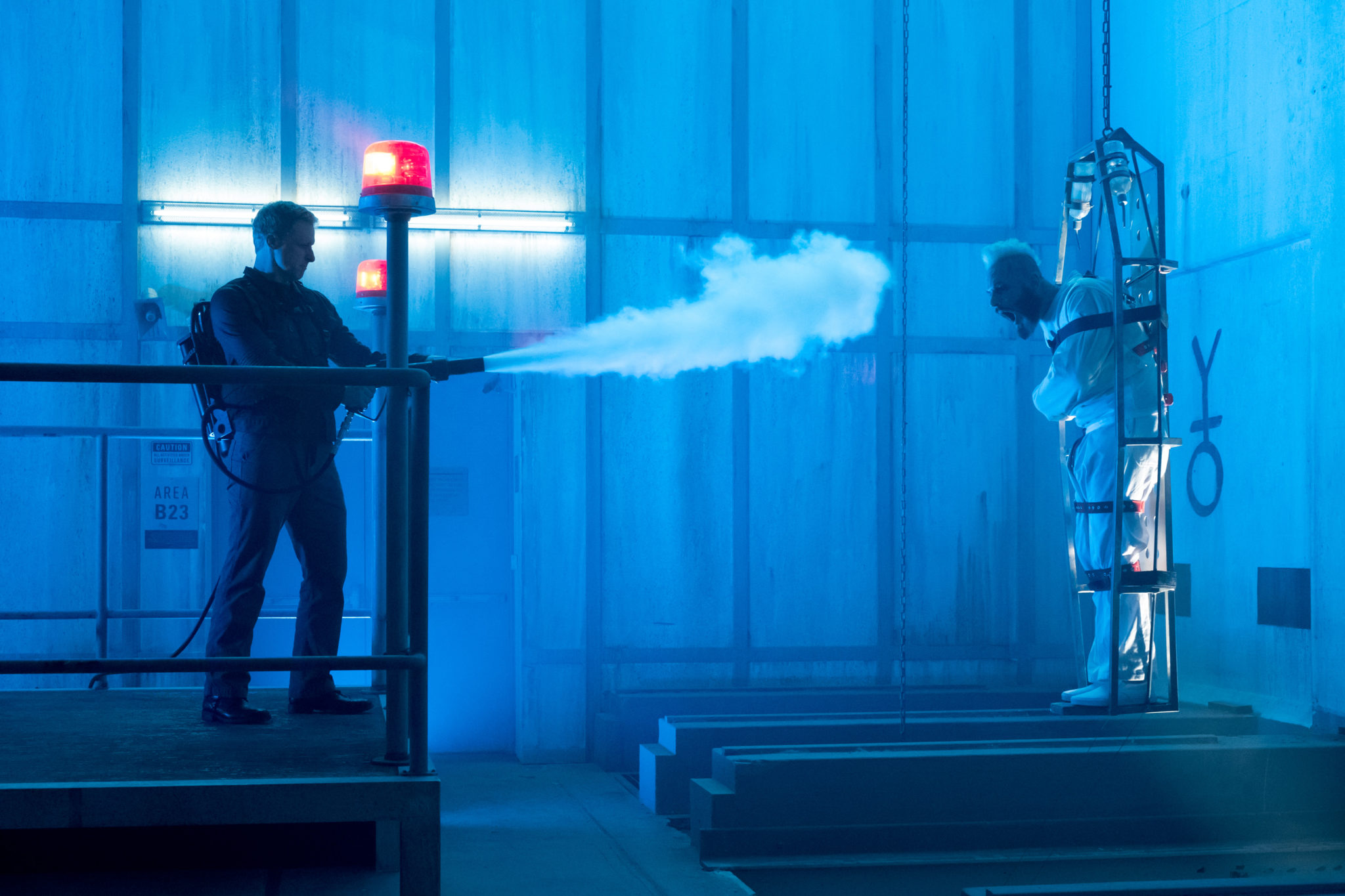 In this appearance, Mr. Priest seems to be a bounty hunter of sorts. His appearance comes when Friedkin has the bright idea to bring up the captive Rowdy 3 without feeding them. I didn't realize how much I've missed the Rowdy 3, until their babbling took over the screen. They're so fun! And Martin, the tall blonde who "talks normal" takes the opportunity to feed on Friedkin. That's when Mr. Priest steps in.
The new round of characters, both good and bad, are an absolute delight. While I don't think I'll ever be 100% sure what is happening on Dirk Gently, I can now count on following this group of characters to keep me interested. If only Bart was featured this week! #WheresBart