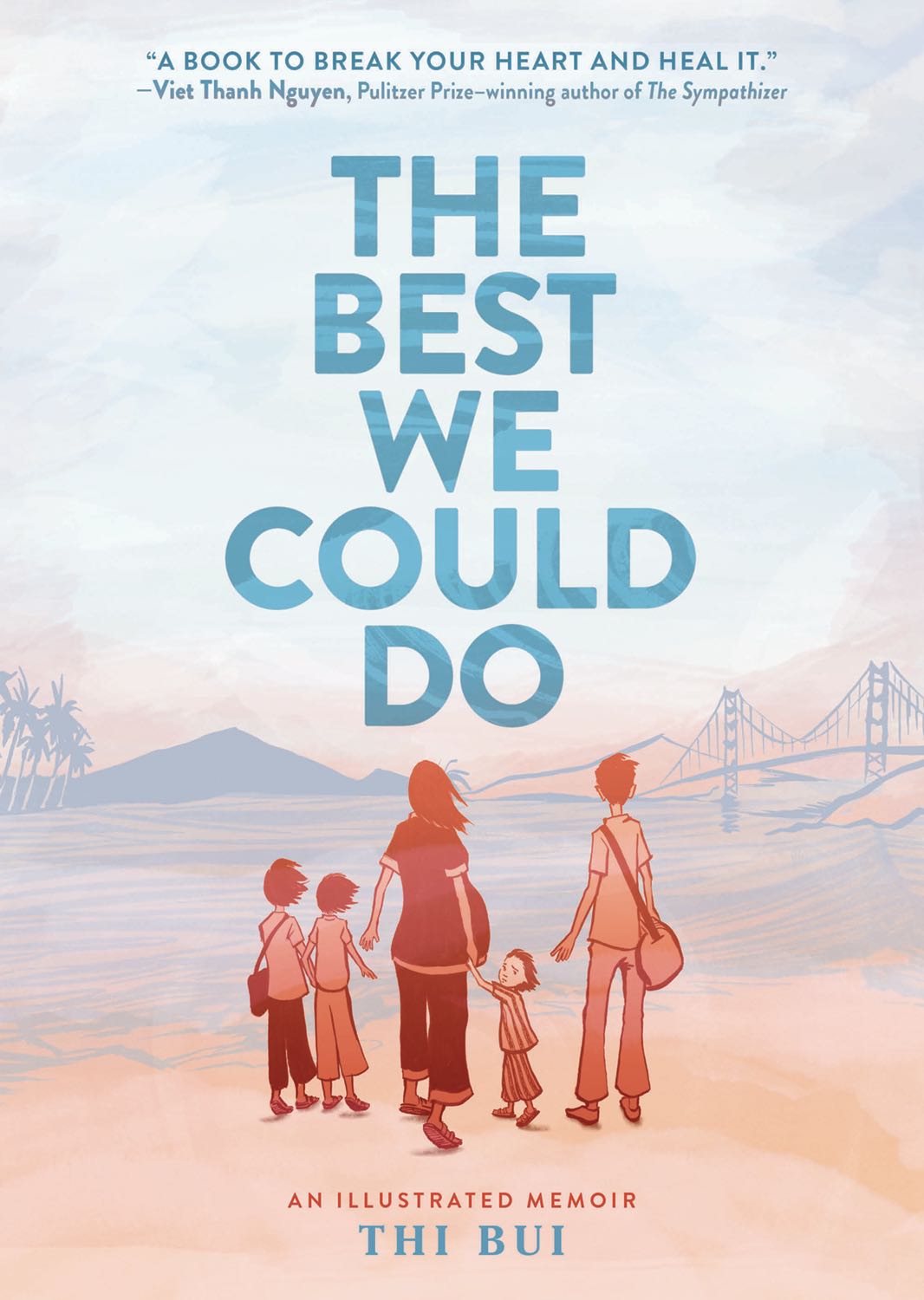 Author: Thi Bui
Release Date: March 7, 2017
Publisher: Abrams Books
Review Spoilers: Low
GoodReads | Amazon

One of the most poignant and moving graphic novel biographies I've read in a long time,
The Best We Could Do
is a wonderfully timely book that tells a very important story. With the kind of controversy surrounding immigration and refugees in America today, we see a lot of people forgetting that there's a reason people leave their homes to come here. Far too often we're seeing people let themselves buy into fear and stereotypes without any show of compassion for those trying to make a better life in the United States.
The Best We Could Do
is a graphic novel that humanizes the plight of refugees through the author's own experiences.
In The Best We Could Do, artist Thi Bui tells the story of her own family's escape from Vietnam in the wake of the Vietnam War and their struggle to integrate into American society. While the book is subtitled "An Illustrated Memoir," it's hardly Thi Bui's story alone.
Much of the book focuses on Thi Bui's parents and their history in Vietnam well before she and her siblings are ever born. She shows us their lives and their childhoods before everything is irreversibly changed by war. We see how they came to their decision to flee to the United States with their young children in tow and the hardship and heartache that comes with it.
Thi Bui tells her family's story with an open honesty that refuses to gloss over the darker moments in her parents' backgrounds or her own family's experiences. The book jumps around at times from her own childhood to her parents' youth. Through a series of ten chapters her story shifts through time periods and events trying to make sense of the circumstances that brought her parents and her family to where they are now. One moment she'll be remembering her own youth, then the next she'll be discussing how hard it was to coax out her father's history from him.
Part of her insistency on telling this story comes from her own journey into motherhood. On the first page of The Best We Could Do, Thi Bui is in labor giving birth to her son. Throughout the book she struggles with the enormity of what it means to be a parent and she frames that struggle through this journey toward understanding her own parents and the sacrifices they've made.
I loved The Best We Could Do for so many reasons. I loved the honesty and Thi Bui's growing understanding of her parents and their sacrifices. There's a real bravery in her storytelling because it can't be easy to lay out your own story and your family's history for strangers in this way.
And yet it's an incredible book that brings a real human face not just to her own family's experience but the experience of refugee families everywhere. Besides that, the artwork that accompanies the story is absolutely gorgeous. She does so much with just shades of red alongside black and white images.
The Best We Could Do is a beautifully together book that I'd recommend to anyone who enjoys non-fiction graphic novels. If you're going to read it, you may want to utilize this very handy pronunciation guide provided by Abrams books that helps readers understand the true pronunciations of the words used by the Vietnamese characters in the book. And you should read it. You'll be hard pressed to find a more moving, emotional graphic novel about family this year.