Misfit City from BOOM! Studios is bound to be one of our favorite all-ages comics this year, read Sam's review to find out why. Likewise, Kylee is really enjoying the first issue of Regression from Cullen Bunn and Image Comics. Also on our lists this week: Harrow County from Dark Horse Comics and Godshaper and Grass Kings, both from BOOM! Studios. Renee rounds out our picks with the latest Ms. Marvel from Marvel comics.
Want to hear more about what we thought about these issues? Read on – and let us know what you thought in the comments below.


Sam's Reads
Misfit City #1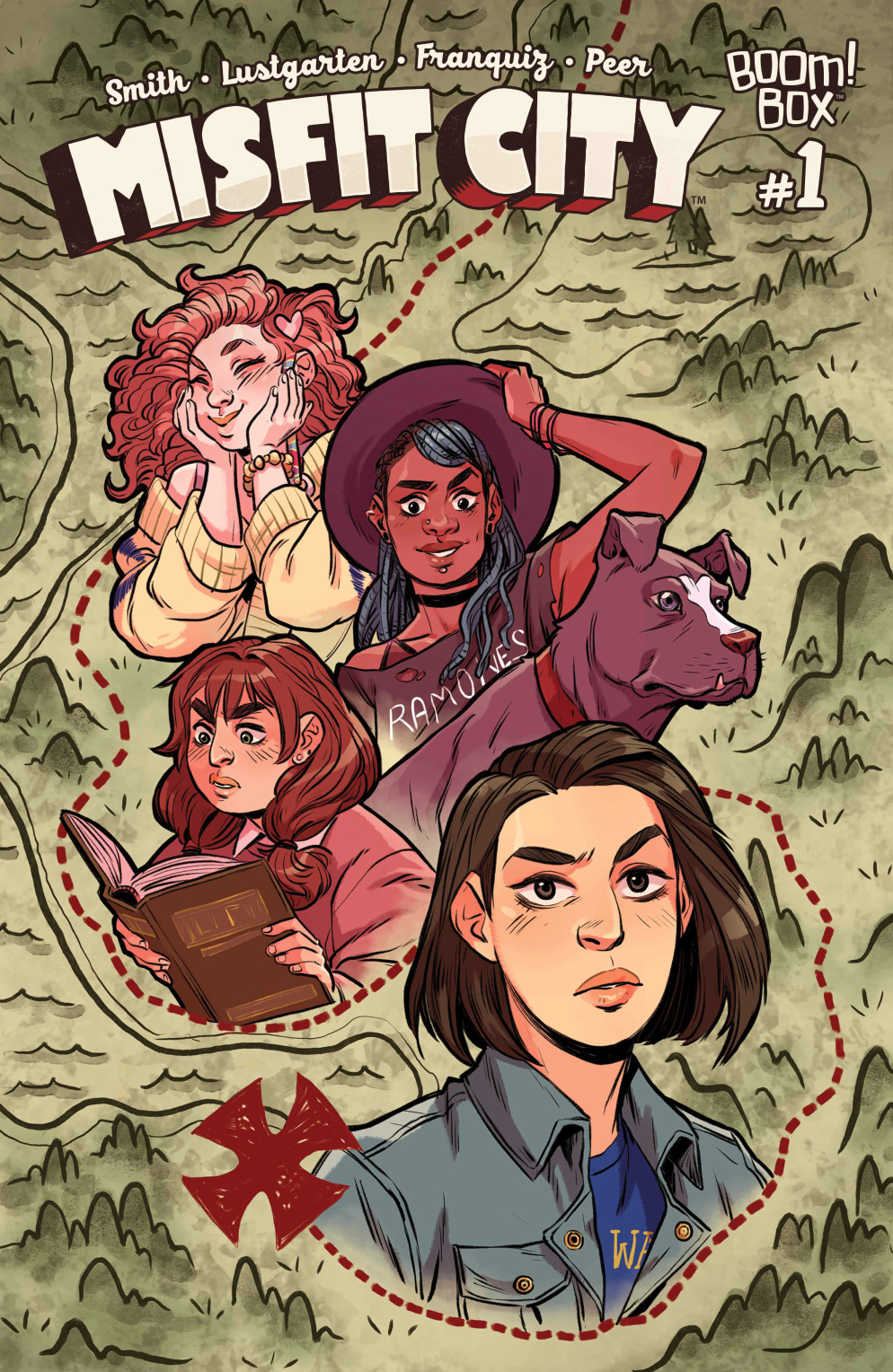 Authors: Kiwi Smith and Kurt Lustgarten
Artist: Naomi Franquiz
Publisher: BOOM! Box
Source: BOOM! Studios DRC
★★★★☆
Misfit City is a Goonies-inspired comic book from Kiwi Smith, the writer of Legally Blonde, and Kurt Lustgarten about four teenage girls on an epic adventure – and if that alone doesn't draw you in then you and I clearly have a different definition of awesome.
Led by a diverse cast of interesting, realistic female characters Misfit City is a book with a lot of promise. The book has a strong nostalgia feel to it due in large part due to the Goonies-esque modern day setting and storyline. It's pretty epic and we highly recommend it. Read our full review of the first issue here!
Grass Kings #3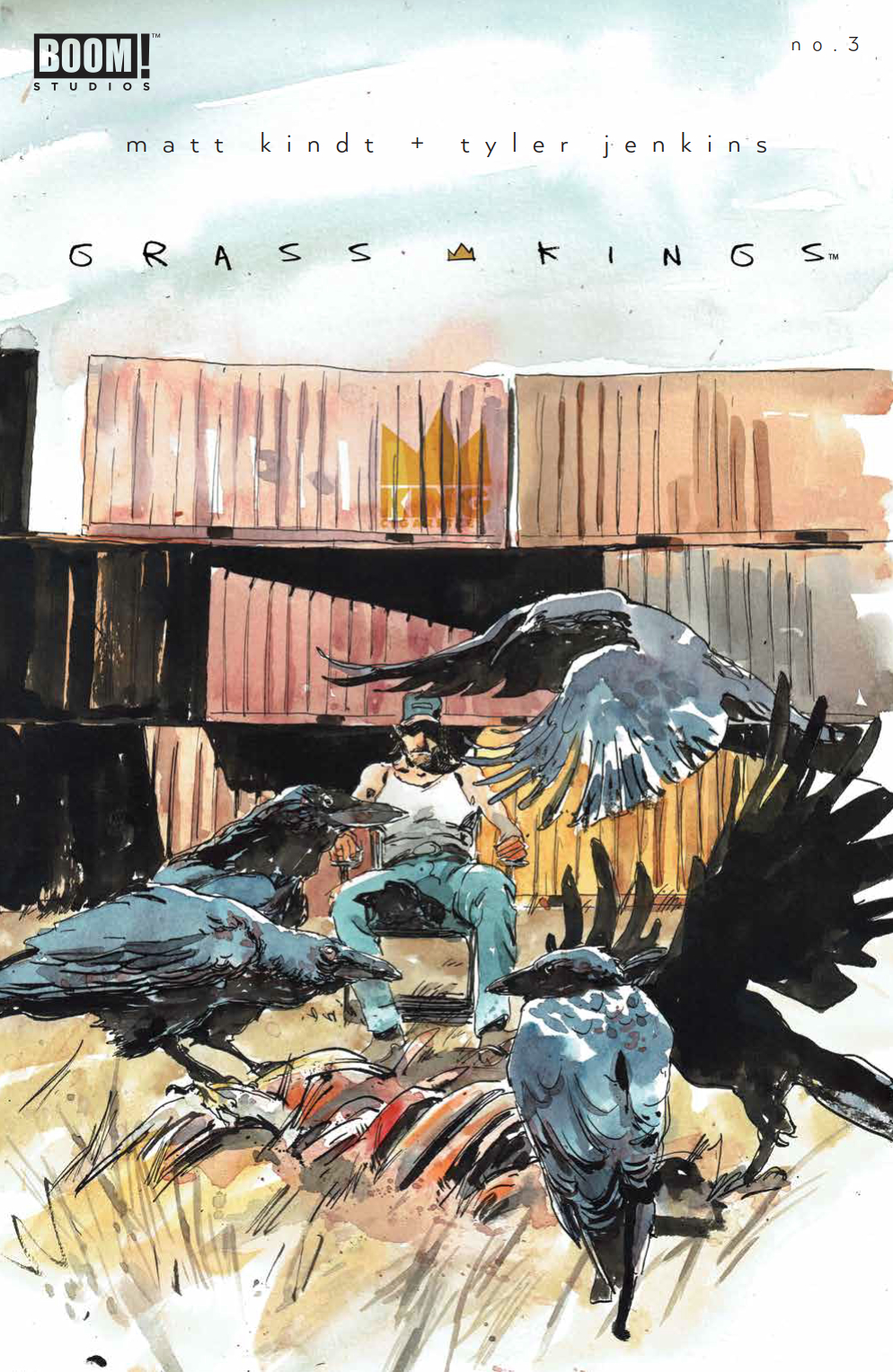 Author: Matt Kindt
Artist: Tyler Jenkins
Publisher: BOOM! Studios
Source: BOOM! Studios DRC
★★★★☆
As we start looking at the third issue of Grass Kings I want to take a moment to acknowledge Jim Campbell's contributions to the book. Letterers don't get nearly enough credit and Campbell's work on this book does a lot to help solidify the look. Tyler Jenkins has a very unique style and his watercolor illustrations really help set Grass Kings apart from a lot of other, similar books out there about off-the-grid communities and rural crime. The lettering brings the whole thing together. From the dialogue to the sound effects*, they compliment the rest of the book in a way that I really think needs to be recognized.
As far as the story goes, Grass Kings continues to pick up the pace with each new issue. I had some concerns about the exposition and the pacing in the first issue and to a lesser extent in the second. But while we're given a brief flashback to an earlier time in the Grass Kingdom's history in each book, we're spending a lot less time letting the modern history drag out. Instead, the book is focusing more on the characters and developing the conflicts.
We find out that our waterlogged maiden who Robert fished out of the lake isn't just a Cargill escapee but the wife of the Sheriff who we already know has a problem with the Grass Kingdom. Thankfully Pinball wasn't actually murdered at the end of the last issue because I like that kid a lot. But I can't say the same about the guy who beat the shit out of him because after a run in with Maria at Robert's house he's less of a problem for the Grass Kingdom than his dead body is going to be. Meanwhile we get a little bit more background on Robert's daughter's disappearance without going too overboard with flashbacks and explanations like the series has in past issues.
I'm starting to really like the book's slow build up towards the inevitable showdown with the Cargill sheriff and the people across the lake. There's an almost laid-back sense of suspense despite the characters' sense of urgency at the prospect of all out war descending on their backwoods kingdom. Now that the book is starting to really find it's pace I find myself recommending Grass Kings to people more and more. It's going to be interesting to see how much longer they building things up before peace falls apart and the characters are forced to action.
* Editor's Note: The sound effects are done by artist Tyler Jenkins. Our apologies! (They're still awesome, though.)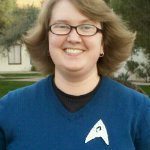 Sam Wildman is a co-founder and co-editor at Nerdophiles. She'd totally go on an epic adventure if she found a mysterious treasure map but that's just her. Follow her on Twitter @samaside.


Kylee's Reads
Regression #1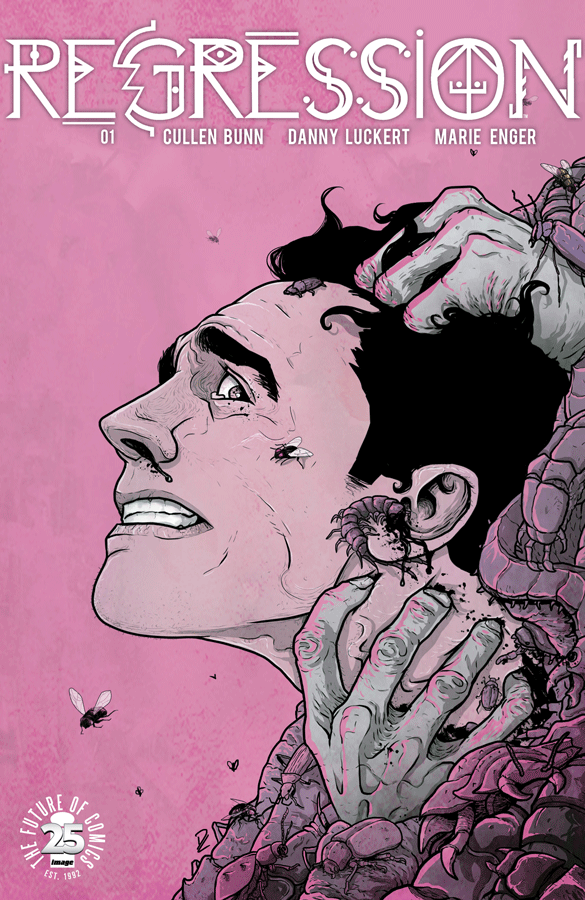 Author: Cullen Bunn
Artist:Danny Luckert, Marie Enger
Publisher: Image Comics
Source: Author
★★★★☆
Regression is a solid start to a horror conspiracy story that has so much endless potential I couldn't begin to guess where the story is going to head next. Bunn is able to masterfully weave that unease into Adrian, maintaining a healthy level of skepticism while also being desperate enough to try anything to cease the mental torture. There's not much more to him than that yet and the other characters only serve to push the plot forward, but there is enough of a hook to keep me interested in what happens next. Read our full review of issue #1 here.
Harrow County #23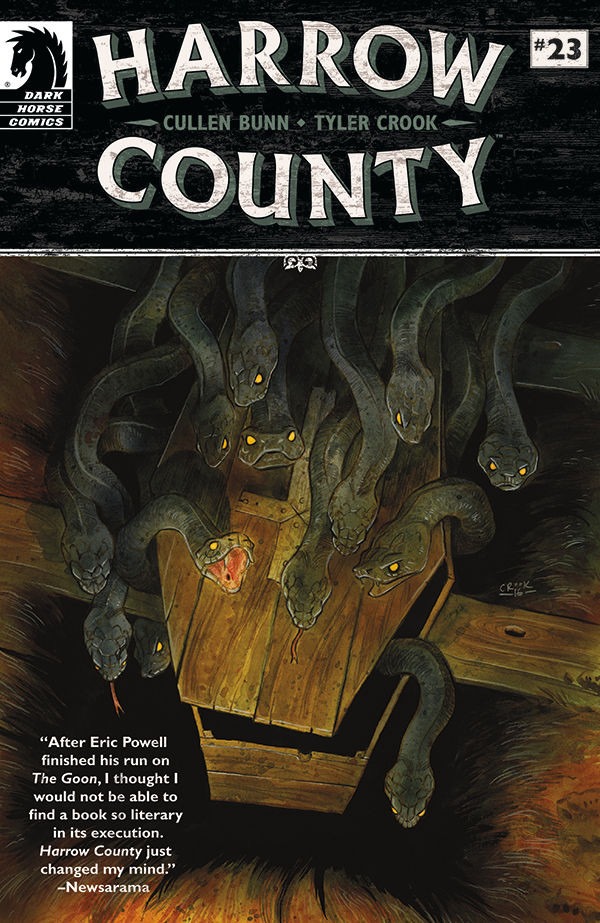 Author: Cullen Bunn
Artist: Tyler Crook
Publisher: Dark Horse Comics
Source: Dark Horse DRC
★★★★☆
Tyler Crook sets the tone of this issue of Harrow County right from the jump with the title splayed across crumbling and chipped tombstones. It's unsettling right up until the eulogy of Old Lady Lovey's funeral begins – then it's worse. Cullen Bunn has frequently employed this method of ramping up the next big arc only to slow the pace immediately following the setup and here it works beautifully. Funerals are meant to be slow, somber events and, despite mixed feelings surrounding Lovey, it does serve to build suspense for what's to come.
As Emmy and Bernice get into another spat, this time about how to handle a non-supernatural threat, it's clear that their rift is growing steadily, despite Emmy's best efforts. Bunn does some strange changes of heart for the townsfolk of the Hollow, but Bernice is steadfast in her beliefs that Emmy may be at the heart of Harrow County's problems. This cementing of issues between once-best friends is definitely setting up readers for some heartbreak down the line.
But at least it will be gorgeous heartbreak, as Crook manages to convey the same menacing feelings for the non-supernatural creatures that threaten this issue. Snakes, dragonflies, and grief-stricken mourners are all beautifully rendered and remind readers that Harrow County does have its normal problems as well. The small details, like the snakes' lack of pupils, are the perfect excuse to linger across panels.
Though it didn't push the plot further along, the creative team still put together a solid issue that drove home the necessary points for this next arc: mainly, Emmy is having a completely different argument than the one Bernice is having… and whether their friendship can be repaired remains to be seen. But if Emmy can forgive her Pa, surely she can work things out with Bernice. Please?
Godshaper #2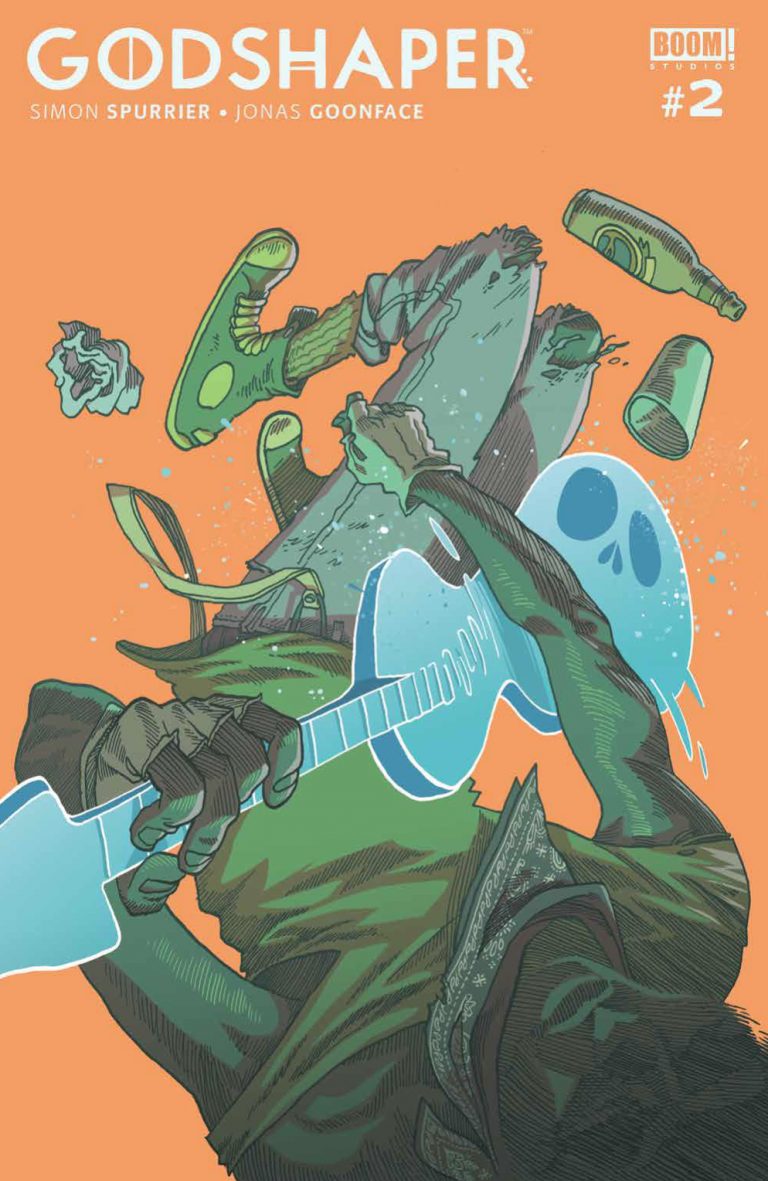 Author: Si Spurrier
Artist: Jonas Goonface
Publisher: BOOM! Studios
Source: BOOM! Studios DRC
★★★★☆
There's no love lost between Shapers in this issue of Godshaper, as Si Spurrier does a deeper dive into the culture he's created. When Ennay meets up with an old friend, he recounts the cliffhanger of the last issue as well as discusses more of their mutual friends. The societal discrimination against and the interesting uses for Godshapers continues to amaze me with just how carefully crafted this world is. But through it all, Ennay's got a good heart and that may prove to be his downfall as he's caught off-guard more than once in this issue.
Jonas Goonface continues to pull off such interesting character work and colors with this series that it's worth it to just stare longingly at the pages. Between punk rock easter eggs hidden in plain sight and the creativity of each and every god presented, there's a lot to love about the art here. The psychedelic colors and the casually adapted and created slang marry to make the cantik culture whatever readers interpret it as.
After creating two main characters that don't care to explore the intricacies of their world, Spurrier finds creative ways to spill some of the secrets in this issue. Alternating between heartwarming and heartbreaking scenarios, not only has the world expanded, but Ennay's traveling group may have gained a new wayward Shaper as well. Issue #2 showcases just how great and character-driven this series is and I can't get enough of it.


Kylee Sills is an associate editor at Nerdophiles. If only all social cues were as easy to read as tooooouch floating through the air. Follow her on Twitter @kyleewho.


Renee's Reads
Ms. Marvel #18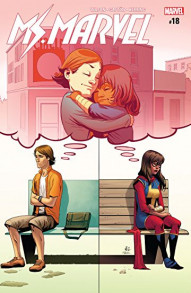 Author: G. Willow Wilson
Artist: Francesco Gaston
Publisher: Marvel Comics
★★★☆☆
Ms. Marvel begins with Bruno at Golden City Polytechnic, and he is having some difficulty adjusting to the new school and fitting in with his peers. His roommate points out that the reason Bruno is miserable is that he is an idealist and not a realist.
Bruno and his roommate Kwezi go on a road trip to "borrow" vibranium so his roommate can impress a girl. Bruno realizes that he is pitied and harmless, which is why his roommate chooses to bring him with. They break into a secure facility and steal vibranium, but are about to get arrested by the guards.
Kwezi and Bruno go out to the ledge, and Bruno falls and realizes that his injuries are permanent and that things are going to get worse for him. T'Challa rescues them, and Kwezi explains that he wanted the vibranium to help Bruno and that T'Challa is his uncle. This comic ends on a positive note as Bruno quotes the Wakandans, "The Universe is so big, it has no center. We are the center. We are the center."
Bruno and Kamala's friendship was one of the selling points of Ms. Marvel. Their friendship exemplified the kindness and the love that the Khans had for their fellow people and the lengths Kamala was willing to go to keep Bruno as her friend. The event of Civil War II forever changed that relationship, and the more recent issues have dealt with the fallout of their relationship. This issue of Ms. Marvel centered around Bruno and what Bruno has been doing in Wakanda.


Renee Marriott is a staff writer at Nerdophiles.