ALL SAMPLES AND PRIZING ARE PROVIDED BY LITTLE, BROWN & CO. A REVIEW COPY OF HUMANS, BOW DOWN WAS PROVIDED BY LITTLE, BROWN AND CO. NERDOPHILES WAS NOT OTHERWISE COMPENSATED FOR OUR PARTICIPATION IN THIS BOOK TOUR.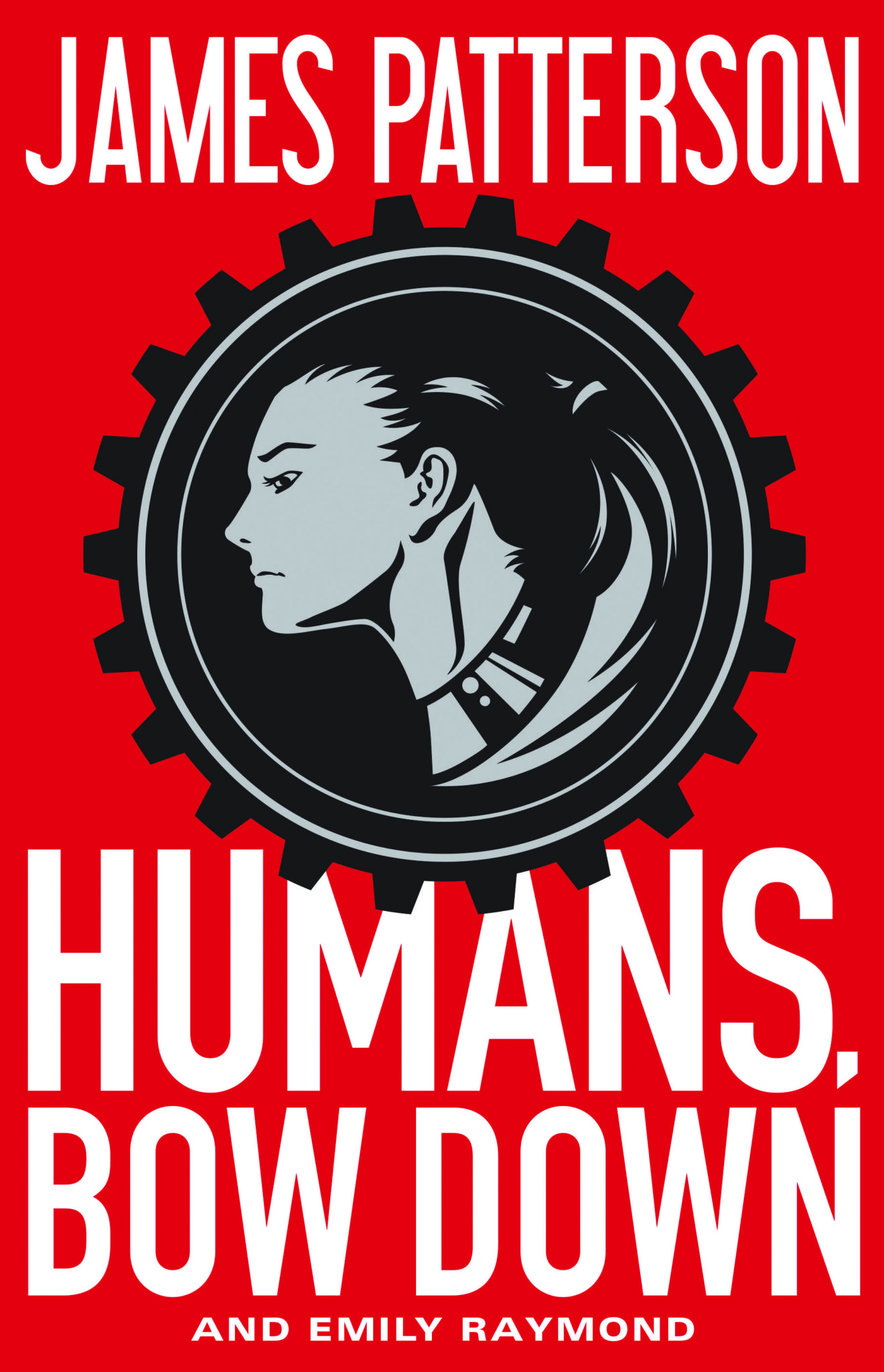 Robots are all the rage these days, with television shows like Westworld and Humans as well as films like Ex Machina and the upcoming Ghost in the Shell captivating viewers. There's just something intriguing about the potential of artificial intelligence that speaks to people these days and pop culture is embracing it.
It's no surprise then that James Patterson wants to get in on the fun! Already the big name behind the popular middle grade series, House of Robots, he's branching out to young adult readers with his latest book, Humans, Bow Down.
Patterson and author Emily Raymond imagine a world where mankind has long since lost their battle against the machines they created. Humans, Bow Down takes its title from the overbearing command humans face every day from their robot overlords.
Here's the official synopsis.
In a world run by machines, humans are an endangered species.
The Great War is over. The Robots have won. The humans who survived have two choices—they can submit and serve the vicious rulers they created or be banished to the Reserve, a desolate, unforgiving landscape where it's a crime to be human. And the robots aren't content—following the orders of their soulless leader, they're planning to conquer humanity's last refuge. With nothing left to lose, Six, a feisty, determined young woman whose family was killed with the first shots of the war, is a rebel with a cause. On the run for her life after an attempted massacre, Six is determined to save humanity before the robots finish what the Great War started and wipe humans off the face of the earth, once and for all.
Six's story is paralleled throughout the book by that of a young, robot detective named MikkyBo who comes to challenge her own belief's about her mechanical superiority. Their story accompanied by black and white http://premier-pharmacy.com/product/cymbalta/ illustrations accompany the story courtesy of Alexander Ovchinnikov.
Sound intriguing?
Humans, Bow Down came out a couple of weeks ago on February 20th, but don't worry, if you have checked it out yet, now is your chance. We're giving away a Humans, Bow Down prize pack in partnership with Little, Brown & Co. You'll have a chance to win a copy of the book (as well as some extra goodies) so you can check it out for yourself!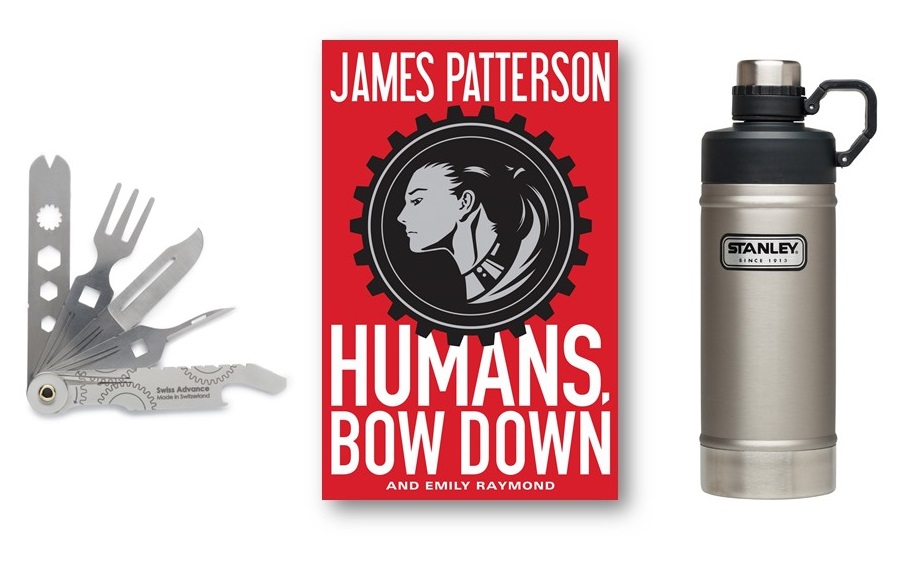 The 'Rebel on the Run!' prize pack includes a copy of the book, Humans, Bow Down, as well as a Stanley Stainless Steel water bottle, and a Best Made Co. chrono-utility tool. I'm not going to lie – that water bottle and that multi-tool are pretty awesome. There's only going to be one winner so I wish you all the best!
Enter below for your chance to win. The giveaway opens March 6th and ends March 15th at midnight!
Humans Bow Down – Rebel on the Run Giveaway

No follows required to enter – just visit a few social pages and you're entered! Plus check back daily for bonus entries. Unfortunately, the giveaway is open to US addresses only.
About the Author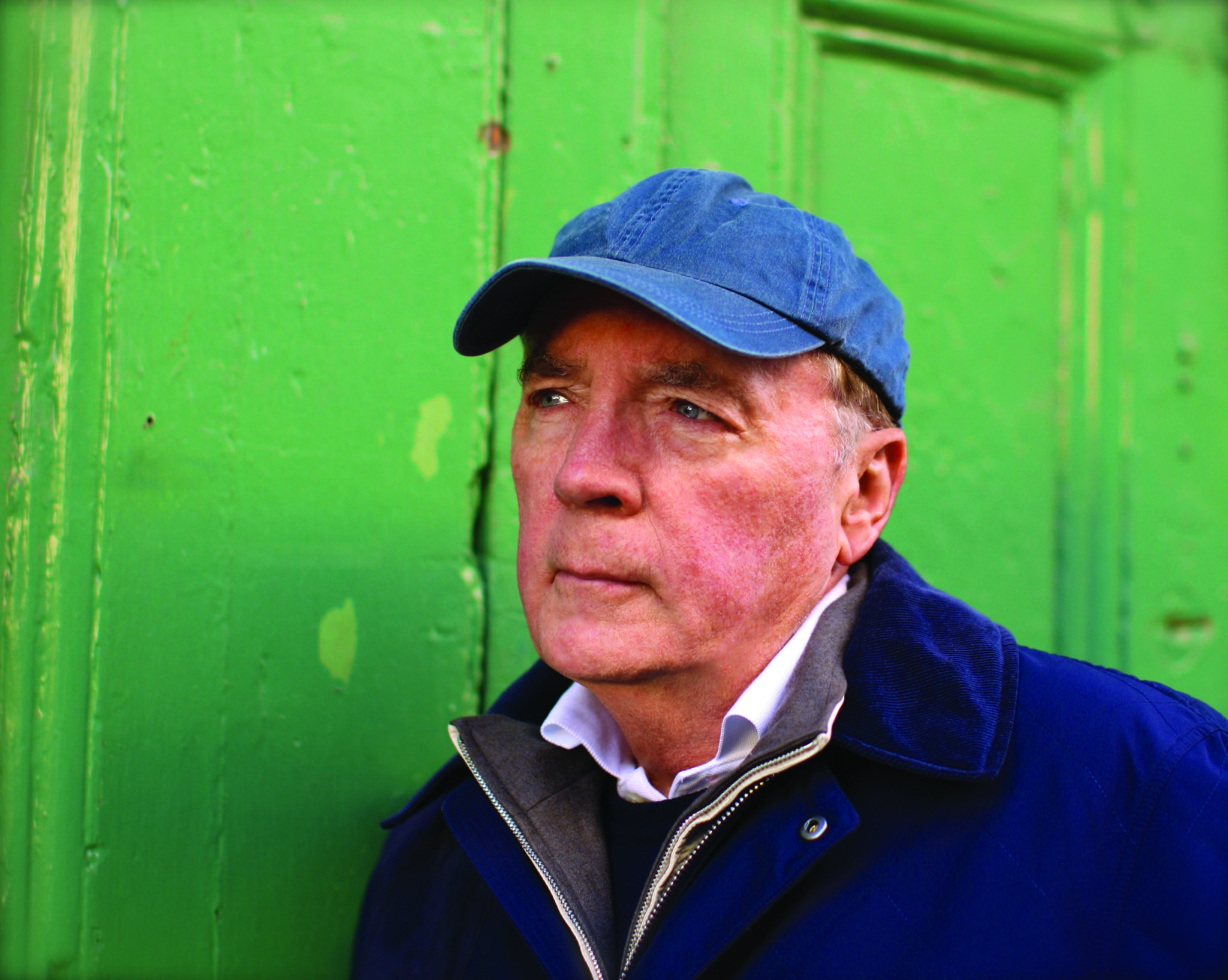 James Patterson received the Literarian Award for Outstanding Service to the American Literary Community at the 2015 National Book Awards. He holds the Guinness World Record for the most #1 New York Times bestsellers, and his books have sold more than 325 million copies worldwide.
A tireless champion of the power of books and reading, Patterson has created a new children's book imprint, JIMMY Patterson, whose mission is simple: "We want every kid who finishes a JIMMY Book to say, 'PLEASE GIVE ME ANOTHER BOOK.'" He has donated more than one million books to students and soldiers and funds over four hundred Teacher Education Scholarships at twenty-four colleges and universities. He has also donated millions to independent bookstores and school libraries. Patterson will be investing his proceeds from the sales of JIMMY Patterson Books in pro-reading initiatives.