Half Bad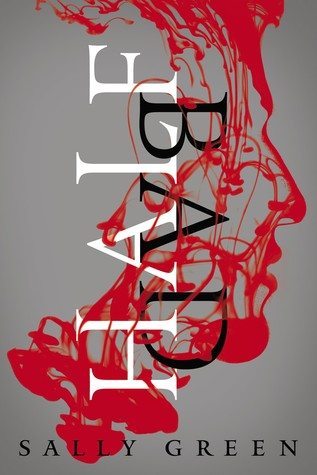 Author: Sally Green
Series: Half Bad #1
Release Date: March 4, 2014
Publisher: Viking Books for Young Readers
Genre(s): Modern Fantasy, Young Adult
Rating: ★★★☆☆
Review Spoilers:  High
GoodReads | Amazon
Half Bad is a kind of weird book for me to review. I liked it for the most part, but at the same time a whole lot of the story and world building is just completely unbelievable. Or – if not necessarily unbelievable – really, really disturbingly messed up.
Nathan is a young man living in the United Kingdom. But he's not like everyday people. He lives as one of an underground community of witches governed over by their own ruling bodies. Even still – Nathan isn't exactly like them either. Nathan is an outcast even in his own society for what he is: a halfbreed. The illegitimate son of a white witch and a black witch, Nathan could theoretically turn either way.
Resented by some of his siblings for the pain he brought to their family and loved unconditionally by others, he lives with his grandmother and siblings waiting until the day it's decided whether or not he can be trusted. Except – and this is where my issue with the world building begins – no one really gives him a chance. The government starts cracking down and restricting his movement and freedoms. The local magical community beats him and assaults him for having a secret relationship with a good girl from a good family. And then they send him off to be caged and mistreated.
All before he ever has a chance to discover who he is. It makes me so angry… and maybe that's what makes it so great. It's written so believably that it's unbelievable.
It's dark. It's terrible. And that kind of makes it great in a way.
In this world, witches die if they are not given three gifts by a relative by a particular birthday. And each day is another day closer to death for Nathan. Because there is no one to give him his gifts. No one except his evil black witch father, Marcus.
This story moves back and forth from his life in a cage to his childhood explaining how he got there and then beyond as he tries to get his life together. It seems like it would be all over the place but it's not. It's very succinct and makes a lot of sense. The flow is fantastic. The story is fast paced and chilling. You'll get so angry for Nathan.
I'll admit, I went into this book not knowing what to expect and I thoroughly enjoyed it once I got over how angry everything made me.
It's a holiday but someone is working today. Look what was on my front door! How cool is this? #halfbad pic.twitter.com/g9NMqHEC1Z

— Sam Wildman (@samaside) January 19, 2015
I got this book in the mail with some sweet hot chocolate and a thermos and read it in one go. I sat down, opened it up, and that was it. I was hooked. It took me on an emotional roller coaster ride I was ill prepared to take.
Well played, Sally Green.
Well played.
I highly recommend this book for people who enjoy the more paranormal aspect of young adult fiction. Just be prepared for some serious anger when it comes to some things in this book. It gets pretty unsavory at times.
Otherwise, read on! I'm excited to see where this series goes when Half Wild comes out!
A REVIEW COPY OF HALF BAD BY SALLY GREEN WAS PROVIDED BY THE PUBLISHER AND BIG HONCHO MEDIA FOR THE PURPOSE OF THIS REVIEW. NERDOPHILES WAS NOT COMPENSATED FOR THE REVIEW AND THE OPINIONS HERE ARE OURS AND OURS ALONE.