All right, so, we're running out of shopping days leading up to Christmas. If you're like me then you are probably thinking something along the lines of "What do I do?" Don't worry, though. Books are some of the easiest, quickest last minute gifts to pick up for Christmas. A lot of that has to do with the fact that they are usually in-stock online if not at in-store retailers and there are tons of different options no matter what sort of interests the person you're buying gifts for enjoys.
Of course, it's not so much that coming up with the idea of getting someone a book is that hard.
Figuring out what book to get them?
That's a completely different story.
Luckily, we do a pretty good job of keeping up with all the best books that are out there. And while I may be agonizing over which books to get my own family members (my little sister is getting a crash course in recent indie comic books, actually) I have some ideas for the friends and loved ones on your various holiday lists.

Let's kick this gift guide off with some general ideas.
There are plenty of options out there that will appeal to just about anyone you could think of on your list. Here are a few of our primary recommendations as far as book-related gifts go!
Get Them A Kindle
If you're hesitant to get someone a particular book, then the Kindle is a great gift because it lets them then pick whatever books they want. Now, when it comes to the Kindle, I tend to prefer the classic e-ink devices. You can get the fancy Kindle Fire, sure, but if I'm getting an e-reader for myself then I'm getting it for reading and only reading.
I'd recommend the Kindle Paperwhite but the base model versions are also pretty great. I've been using one version or another for about six years now! They have great battery lives and they last a long time – plus the digital libraries sync up with a person's Amazon account which is just super convenient.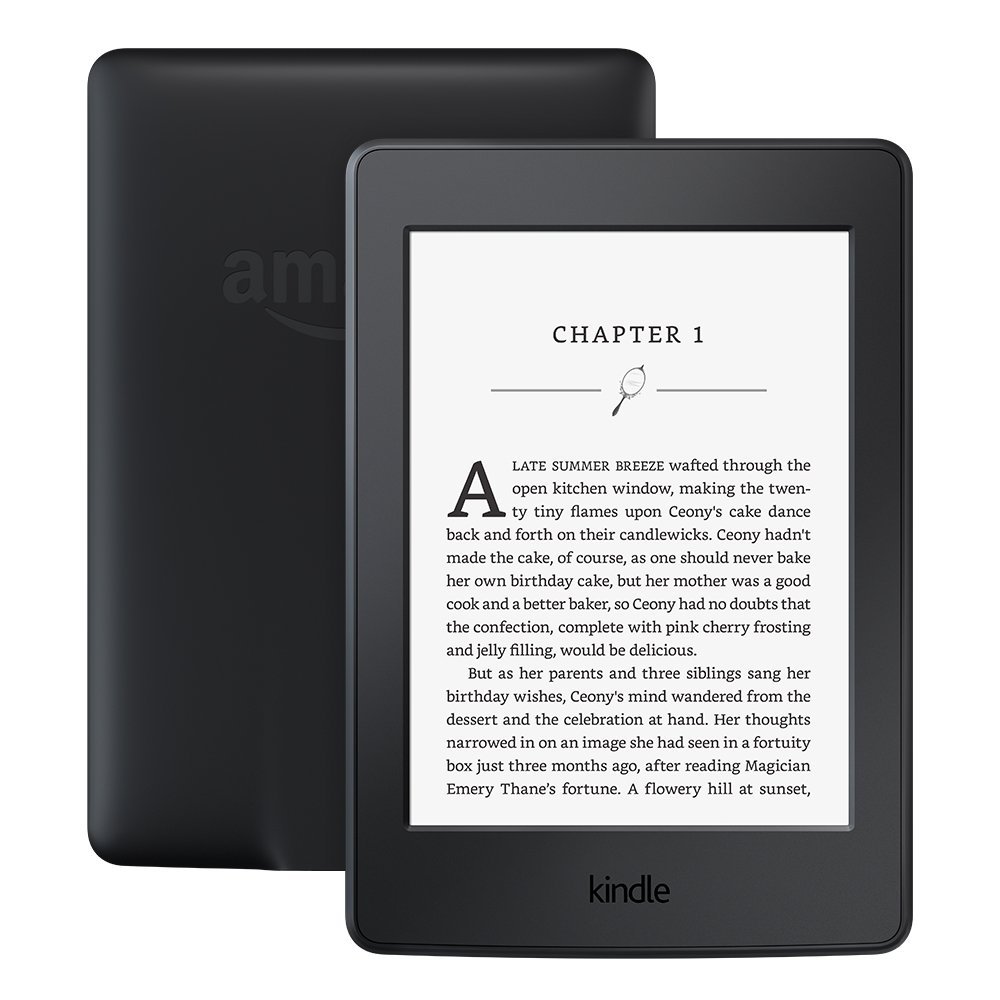 Look at Entertainment Related Books & Biographies
Do you know of something – a film, director, or series perhaps – that your giftee is already interested in? Consider getting a book that's in some way related to that 'something' for them for the holidays. Non-fiction books and biographies are awesome gifts and there a little something different from the fiction books they might expect – or have already read!
If your giftee is a Star Wars fan, they can check out George Lucas: A Life, a biography by Brian Jay Jones or the Princess Diarist – a tell-all book by Princess Leia herself, Carrie Fisher. Some other great pop culture centric choices include the Secret Loves of Geek Girls which is an essay anthology about geek girls and love or the Welcome to Night Vale transcripts books which are great, general pop culture selections.
Consider Artbooks
If your giftee is more interested in video games or movies than they generally are books then consider picking up an artbook for them. You may not be that familiar with the franchises they love but I can guarantee you that most films and video games these days have their very own, high quality artbooks available.
Whether you have a younger gamer who is obsessed with Minecraft or an older gamer who spends all their time playing Battlefield 1, there are lots of options – like Beautiful Minecraft from No Starch Press which explores fantastic, epic in-game builds or The Art of Battlefield 1 from Dark Horse. Trust me – these have the potential to be big hits with the folks on your shopping lists!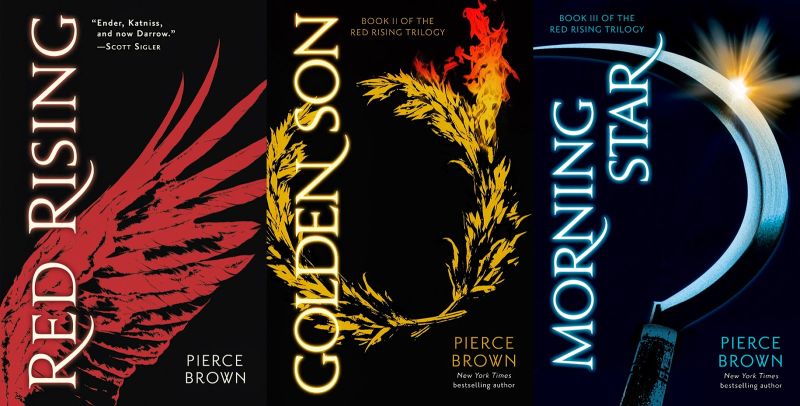 Introduce Them to A New Series
Winter is a great time to curl up with a new book or two – or more. Instead of giving someone just one book, then, consider getting them a full series. You'll probably want to feel confident in your selection. After all, it's a bit pricer of an option and if the person doesn't like the first book then what are the odds they'll want to continue on with the next ones?
Luckily, there are some really great choices out there. You should consider the Expanse series by James S. A. Corey which is currently a television series available on Syfy. There's also the much beloved Red Rising series by Pierce Brown and The Magicians Trilogy from Lev Grossman. Both are really great series that are easily picked up by just about anyone.
Looking for a more challenging series? Consider The Three Body Problem Trilogy by Cixin Liu which is an incredible series, translated from the original Chinese. They're all excellent choices – and ones that are more than likely to go over well with your giftees!
Gift This Year's Star Wars Books
Now that Disney is in charge of Star Wars and they've wiped out the old extended universe of books and comics, they are hard at work rebuilding a library of content that spans all the gap between the various films. Each year you're going to see a bunch of new Star Wars books and comics being released across platforms and age ranges.
This year, we've seen the release of Aftermath: Life Debt, Rogue One: Catalyst, Star Wars: Ashoka, and more. If you've got a Star Wars fan on your list, you should definitely think about getting them these canon continuations of the series.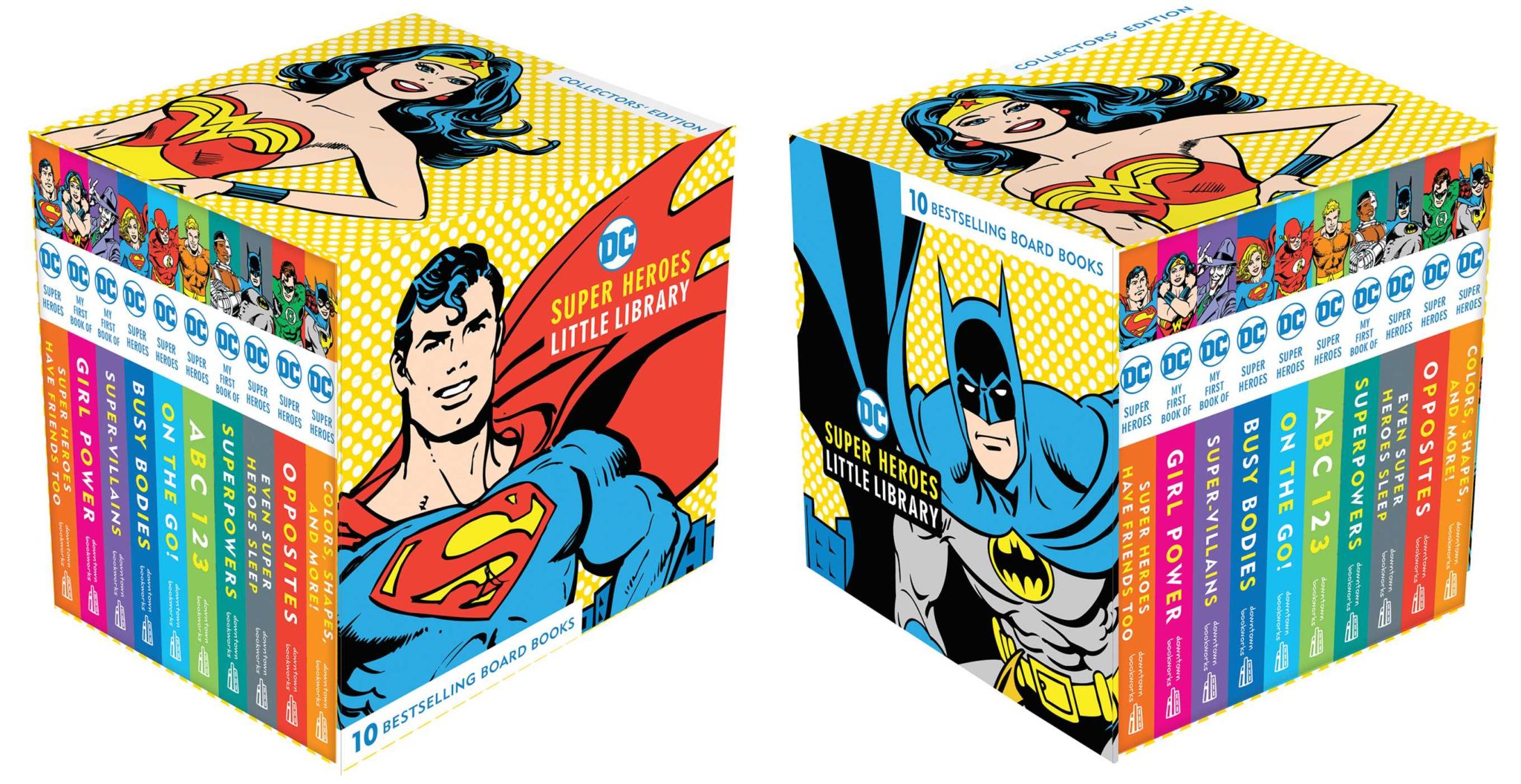 For the Kiddos: DC Super Heroes Little Library
Most of the recommendations above were geared towards older giftees. But let's say you've got some little ones on your holiday gift lists. Like – really little ones. Then check out this 'little library' of DC superhero-themed board books.
They cover topics from the ABCs to letters, shapes, and opposites as well as just general DC character recognition. After all, it's never too soon to get the little dudes and dudettes in your life indoctrinated to be life long nerds!

Okay, so, let's say you need some actual title recommendations. No worries, we've got you cover there, too. We've got a selection of books and book series that we think would make really awesome gifts as well as two lists of other noteworthy books – one for general recommendations and the other specifically geared towards kids and young adults.
Other Suggestions
Childrens & Young Adult Suggestions

Still looking for ideas?
You can check out some of our older book gift guides for years past. We did one last year and the year before each with some really great ideas. Both include all kinds of book recommendations as well as book-themed gifts that would be perfect for the readers on your lists.
If you need some more help picking out a gift or have some book-themed gift ideas to share, hit us up in the comment section!