It's that time of year again! The holidays are almost upon us and it's time to start seriously thinking about what presents to get everyone on our list. I know, it's never easy. How do you find the right gift for someone?
Don't worry. We're here to help!
If you've got someone generally, all-around nerdy or geeky on your Christmas list we've got some suggestions for you. They range from games to coloring books to toys and more. With any luck you'll find something worthwhile or at least it'll get you started on the right track!

Funko Products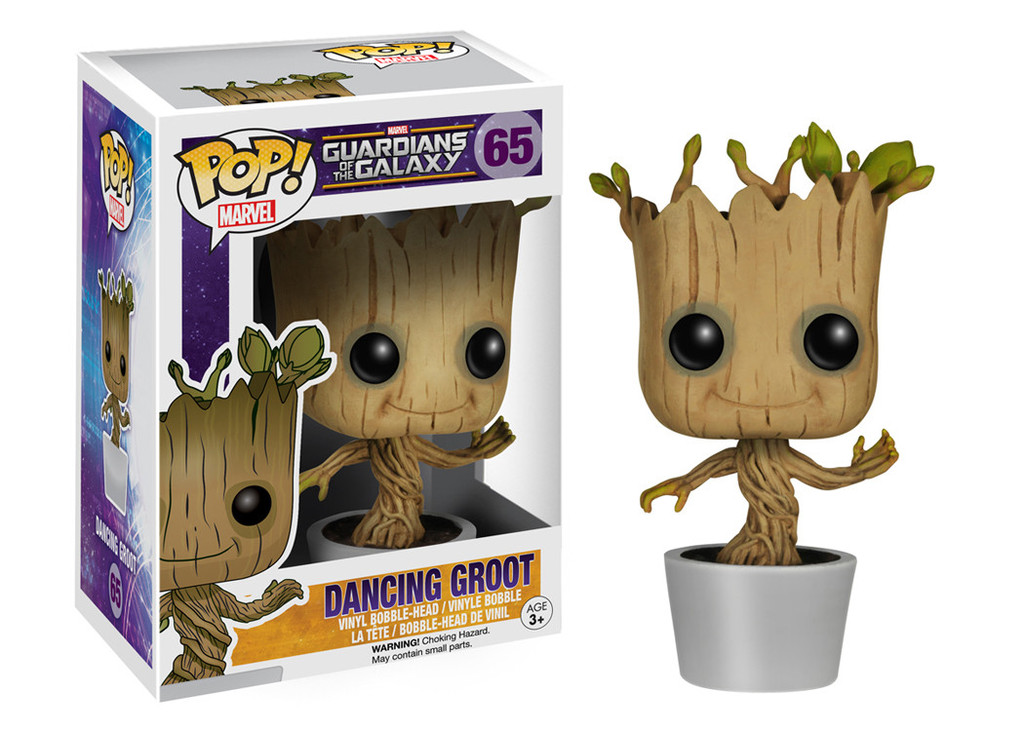 We recommended these last year, too, but I wanted to broaden your horizons a bit.
While the Pop! line is easily the most popular, Funko has a number of different vinyl figure lines. From Dorbz to Vinyl Idolz to Pocket Pop! keychains to Mystery Minis blind boxes there is easily something for everyone.
They even have plushies now and a few other stylized vinyl lines – plus t-shirts, mugs, and more. If you're not sure what line to get, a gift basket with a selection of them would be a great option. Funko merchandise come in all kinds of varieties – Disney, horror, science fiction, and more – and you can find most of them in stores for around $10 so it's easy to mix it up for fairly cheap.
If you're worried you won't find them locally, you shouldn't be. You can find Funko figures all over the place these days. Hot Topic and GameStop are some of the more popular places to get them but you can also find them at Barnes and Noble, Toys R Us, online at Amazon, Target, Walmart, and plenty of other stores as well.
If you want to get something particularly special look for stickers proclaiming figures as exclusives. Hot Topic, Target, and GameStop have some pretty great ones.
Board Games & Card Games
Games are always a great gift option for nerds – and I'm not talking about video games. (Though we do have a full video game gift suggestion list available, too.) Nerds love getting together to talk about and do nerdy things – or just hang out as friends in general.
One of the most common party games we recommend is Cards Against Humanity. But this year, we're going to try something a little different and recommend a few other great games. As an alternative perhaps try Monikers, Metagame, Punderdome, Exploding Kittens, Superfight, or even the old favorite Fluxx.
Fluxx is a great option in particular because it's more of an actual game with some real elements of strategy and it comes with a wide variety of versions ranging from zombies to Monty Python.
If you're thinking of picking up some more traditional board games, we've got some ideas for you there, too. For something a bit more laid back, you can try Codenames. Or, if you're looking for more of a challenge, you can try zombie survival game Dead of Winter – or the sequel Dead of Winter: Longest Night.
Arkham Horror is another great option – though it's not exactly a game for those who are new to board games. But you can't ever go wrong with the creepiness of the Cthulhu mythos. So for folks who may be looking for something a little less intense, you can try Pandemic: Reign of Cthulhu instead!
Coloring Books & Activity Books
It's no secret that we love adult coloring books here at Nerdophiles. We review them all the time and I don't suspect we're ever going to stop. The great thing about these coloring books is that they are fun, relaxing, and it's easy to find a book for just about anyone. Publishers are giving us coloring books for just about everything – from Doctor Who to Supernatural to comic books and more. Whether or nor you're interested in The Flash or 90s Nickelodeon cartoons, there's a coloring book for you. They even have them for shows like Bob's Burgers, Star Trek, Harry Potter, and Buffy the Vampire Slayer.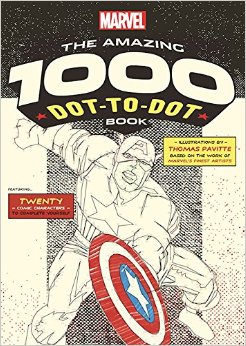 But it's not just coloring books you can find any more, either. Other classic activity book puzzles are getting the full-blown adult treatment. For example, you can now pick up an adult dot-to-dot book featuring Marvel superheroes. And some adult activity books are starting to include more than just coloring pages – like this zombie survival guide book.
Check out the links to the books we included. If you don't see something you're interested in – or the person you'll be gifting is interested in – don't worry. You can use those links to search for other great books. And for a quick way to go through all of our earlier reviews, check out our 'coloring book' tag for some recent reviews.
Moleskine Notebooks & Planners
Everyone needs notebooks and planners and the holidays are a great time to gift people these sorts of super helpful items. It's right before the new year – and sometimes people need a little helping hand to get things in order. That's where the Moleskine notebooks and planners come in.
I've been a huge fan of this company for years and I've been using their planners every year for almost eight years now. I've been using their notebooks for convention coverage ever since we started this blog. I don't trust any other brand.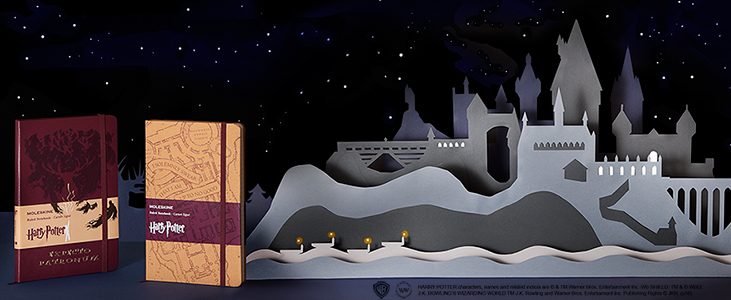 One of the cool things about Moleskine is that they have so many options for notebooks and planners. For the last few years I've been using Star Wars weekly planners to organize my life. But they have other branded properties available, too. You can get notebook and planners featuring The Avengers, The Little Prince, Harry Potter, Batman, The Hobbit, LEGO, Game of Thrones and more.
They're a great, handy gift that lets a nerd show their true colors while also still appearing at least somewhat professional and organized.
Socks and Coffee Mugs
If socks are good enough for Dumbledore, they're good enough for your nerd! Okay, okay, it sounds a little lame, I know. But buying for nerds is hard and buying for adult nerds is even harder. You want to treat them like adults but, honestly, they sometimes just want to pretend they're still kids.
So, socks! Socks are a great way to keep things geeky. Think Geek has a ton of licensed, nerdy options – as does Hot Topic and Spencers. Or you can search almost any franchise on Amazon and find some good ones. Many of them look like fairly normal, work appropriate socks on the parts that would be visible so your friends or loved ones can be secretly nerdy while still adulting.
Another, equally versatile option for nerdy gifting: mugs. If you've got a coffee or tea fanatic in your life a coffee mug is the perfect, practical gift. And it's easy to make it nerdy! Think Geek has an excellent selection of mugs and – again – Amazon and just about any store catering to pop culture should be able to help you out on this end. There are even Funko mugs!
Subscription Boxes
These days there is a subscription box for everything. You can get general nerdy interest boxes, snack boxes, boxes filled with socks with cute prints, regularly delivered razors… basically anything. They're great gift options because they are literally the gift that keeps giving each and every month or so. But with all those options how do you decide what sort of subscription box to gift?
Well, don't worry. We have some suggestions.
Loot Crate is the best option if you're looking for an all around well curated box full of all kinds of cool stuff. The cheapest and often the most well thought out subscription box of all the many subscription boxes out there, Loot Crate delivers a package straight to your door each month. They have a theme that they announce ahead of time and they put a lot of thought into the themes of their boxes.
They also have a few more specifically tailored boxes for fans of things like anime as well as premium boxes with more expensive, higher quality items. Loot Crate makes it easy with a simple gifting option. Loot Crate ships internationally, too!
For more targeted options, check out the various Funko boxes: Marvel Collector Corps, Legion of Collectors (a DC box), and Smuggler's Bounty (a Star Wars box). They come with entirely exclusive items ranging across a wide spectrum of Funko products. You'll get all kinds of vinyl figures, some cool t-shirts and other apparel, and more.
They generally have their own monthly themes but they remain within those specific fandoms so if you're worried about someone not liking the stuff that comes in the monthly Loot Crate, you can check out these boxes instead. Keep in mind, though, that they only ship bi-monthly so your giftee may not get their first box until February if you miss the December deadline for those shipping out that month.
Some other boxes to consider:
Gift Cards
I know some people hate to give gift cards at the holidays but here's the honest truth: us nerds really don't mind. I don't mean to speak for everyone but we don't think you love us any less when you give us gift cards or money instead of gifts. We get it. You don't always know what we're interested in so we understand when you want to give us something but you just aren't sure what.
So here are some suggestions for great gift card ideas:
Shopping
Think Geek, GameStop, Best Buy, Best Buy Gamers Club Unlocked, Amazon Prime
Media
Netflix, HBO Go, Hulu, Amazon Kindle, Audible, iTunes, Movie Theatres
Gaming Services
Steam, Nintendo eShop, PSN, or XBox Live
Subscription services are a particularly great gift to give because they are a gift that can be used all year around. And even if someone is going to purchase that subscription anyway, it's a nice way for you to help them save money.
Some of them – like Xbox Live and Playstation Plus – cost as much as a new game for a year's worth of online gameplay and free games. They are totally worth the value but it's still nice to not have to pay $60 for a year. Plus a gift subscription usually stacks on top of a pre-existing subscription meaning even if they already have an active subscription they can still use your gift immediately!

Any other recommendations?
Hit us up in the comments with your ideas for great gifts this holiday season.