Tetris: The Games People Play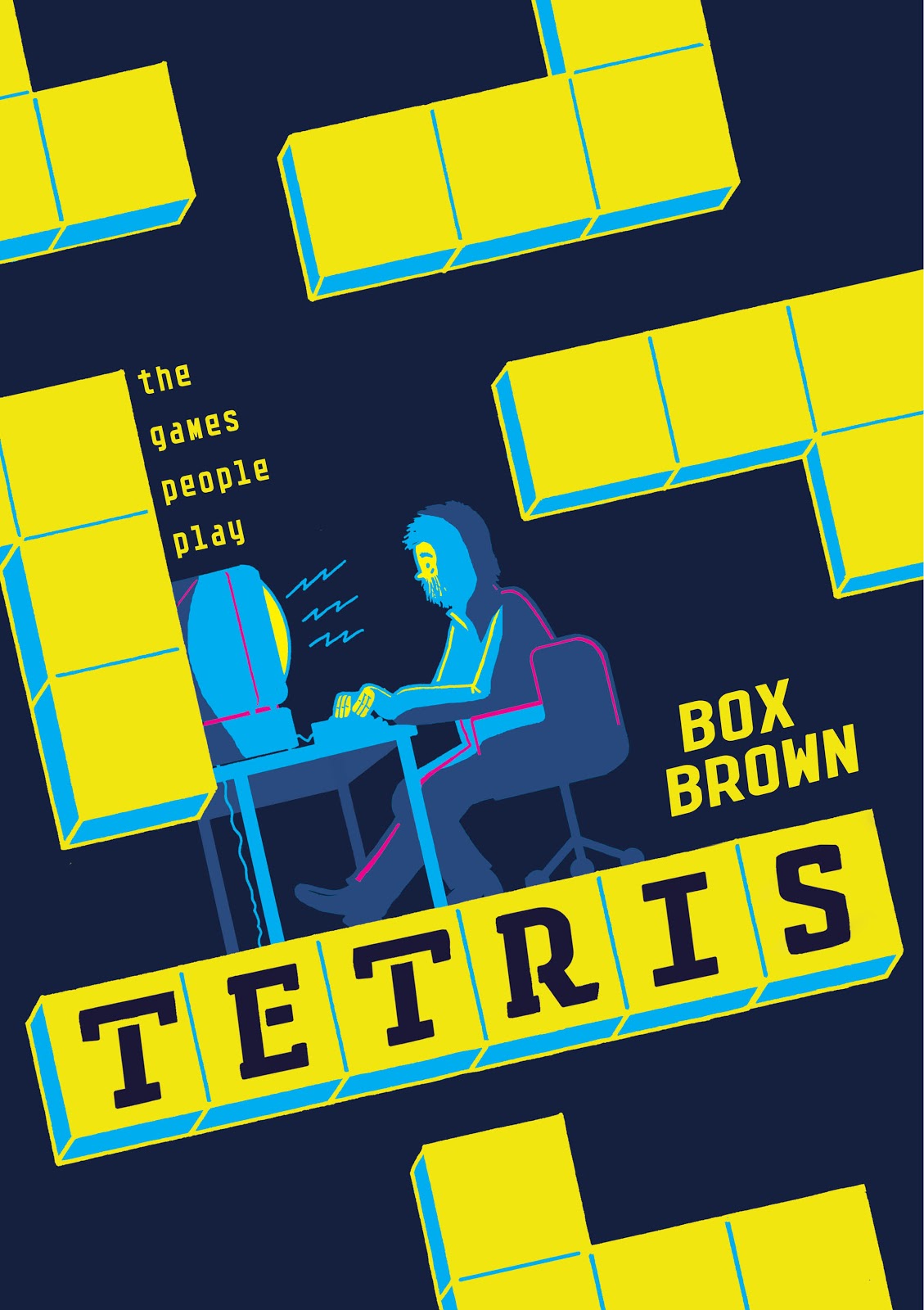 Author: Box Brown
Release Date: October 11, 2016
Publisher: First Second
Genre(s): Non-Fiction
Review Spoilers: Low
GoodReads | Amazon

As you can probably tell from my five star rating, I
love
this book. This book is a very strong contender for a spot in my personal list of Top 5 favorite graphic novel from 2016. I just love books like this. Graphic novels can be a powerful medium and they are a fantastic frame through which to tell any number of stories – including ones that are actually true.
We're living in a new golden age of nerd culture and as more and more people embrace their geeky interests they understandably become more and more interested history behind those interests. They only need people to step up and tell those stories and that's exactly what Box Brown does with Tetris: The Games People Play.
Tetris: The Games People Play is a non-fiction graphic novel that tells the story of the ubiquitous puzzle game we all know and love. You'll be hard pressed to find anyone – regardless of their age – who isn't at least passingly familiar with Tetris. But while people may be familiar Tetris, the history of the game may not be quite as widely known.
Tetris was the brainchild of Alexey Pajitnov, a Soviet computer programmer who didn't necessarily set out to create a cultural phenomenon. What started out as just a hobby to pass time, though, ended up becoming just that. Tetris: The Games People Play follows the game from it's inception through it's inevitable success. It follows the game from simple pictographs to the home video game console – and the copyright conflict and confusion that came with that shift. It also tells not only the story of how the game was developed but of the men who brought it to life.
Fair warning, though.
Their story has a rather shocking, tragic ending that – if you're not already familiar with it – you may not see coming.
The book also provides some perspective on the psychology of gaming and the history of the gaming industry as a whole as well. Tetris isn't the sole focus of Tetris: The Games People Play. You also http://premier-pharmacy.com/product/ativan/ learn a lot about the history of some of the greatest names in video gaming history – namely publishers like Nintendo and Atari – and more.
Tetris: The Games People Play gives you all of this in more in a very well designed and written package. The first time I sat down to read the book I read it form cover to cover in just one sitting – and the second time I read it I almost did the same thing. The pacing is perfect and the shifts from a more directed focus on Tetris to the wider video game industry as a whole work well to keep things interesting.
It helps that the artwork is so compelling. Everything is drawn in black and white with yellow being the only color being added throughout. For such a simple stylistic approach, it turns out to be quite versatile. The yellow serves as an accent to the black and white being used to color backgrounds, clothing, shading, and more.
It is a testament to Box Brown's skill and artwork that the simplicity works so well – though if you've read his previous non-fiction, biographical novel Andre the Giant: Life and Legend you'd already know it does. (And if you haven't read that book, you definitely should.)
Tetris: The Games People Play is the perfect non-fiction graphic novel for video game fans and just a fantastic example of the genre. It is a must-read, page turner  – to use some well-worn cliches. But I truly mean everything I say about this book. I absolutely love it and I'm very excited to share this book with all of you. There are very few books that make my list of titles I insist on gifting friends and Tetris: The Games People Play has made itself at home there.
If you only read one graphic novel that I recommend this year, it should probably be this one. It really is a fantastic read.

A REVIEW COPY OF TETRIS: THE GAMES PEOPLE PLAY WAS PROVIDED BY THE PUBLISHER IN EXCHANGE FOR A FAIR AND HONEST REVIEW. NERDOPHILES WAS IN NO WAY COMPENSATED FOR THIS REVIEW. OUR OPINIONS ARE OURS AND OURS ALONE.