Snow White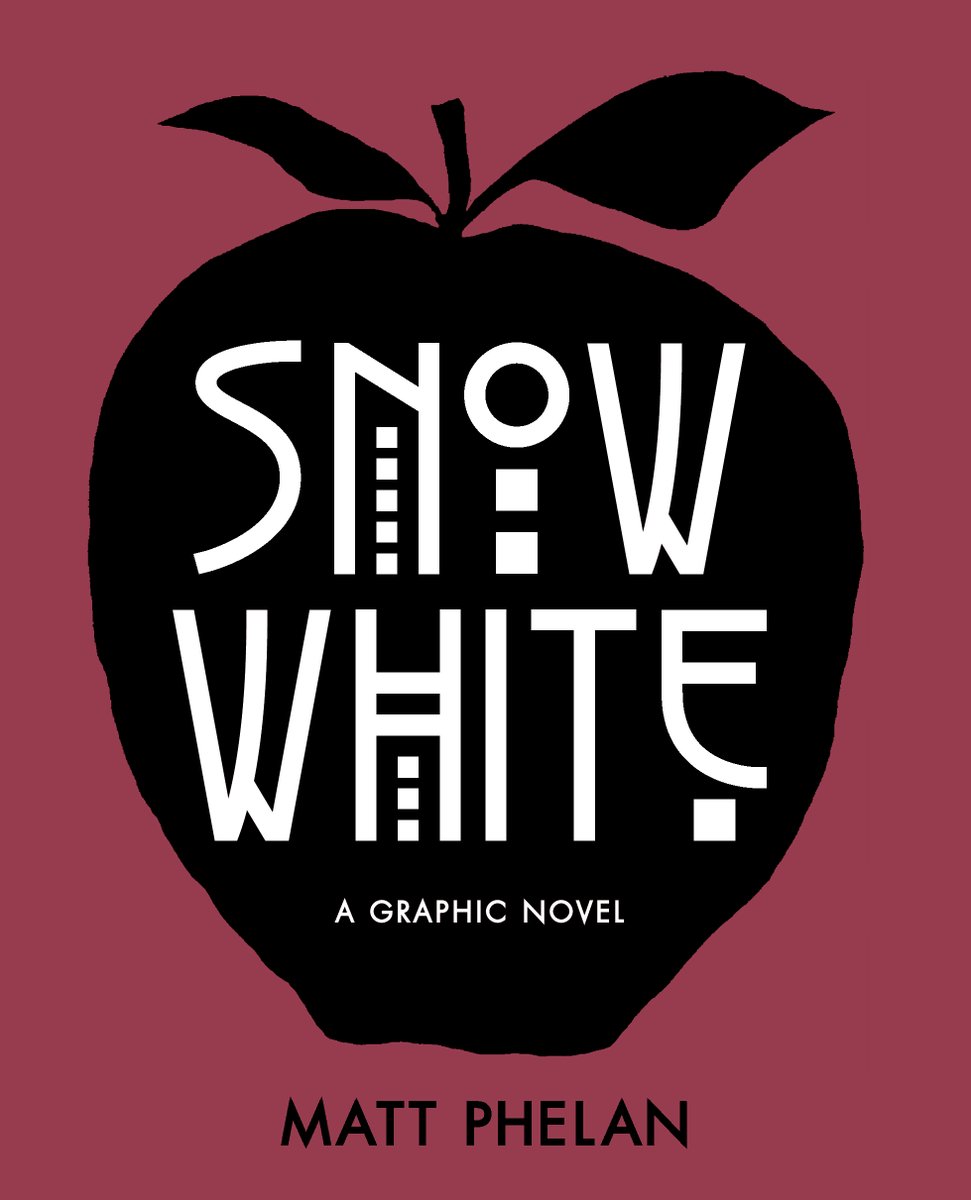 Author: Matt Phelan
Release Date: September 13, 2016
Publisher: Candlewick Press
Genre(s): Fairy Tale, Graphic Novel
Review Spoilers:  Low
GoodReads | Amazon

Everyone knows the story of Snow White. It's a classic tale of a young girl who is run out of her home by an evil stepmother only to take refuge with a band of seven dwarves who become determined to protect her. The story has been told and retold countless times and now Matt Phelan lends his own brand of storytelling and artwork to Snow White's story.
Light on dialogue, Matt Phelan's Snow White reimagines the story and brings it from some undated fairy tale time period into the Roaring Twenties and Great Depression.
Snow White becomes a young girl named Samantha White, whose mother and father always called her Snow as a little girl. Instead of being a princess, her father is a wealthy man hailed as the "King of Wall Street" who ends up falling head over heels for a beautiful stage performer. She ends up convincing him to send Samantha away to boarding school soon after arriving and revels in her greed and his successes.
From there, the rest of the classic story roles fill out as the book proceeds.
The magic mirror is gone and instead replaced by a ticker tape that feeds into the evil step-mother's maniacal desires. The seven dwarves are replaced by seven orphaned boys living on the streets who take Samantha under their wing and who she quickly comes to care for. The prince is a young detective whose surname is, of course, Prince.
You can see all the classic roles and plot points as the story progresses but Matt Phelan does an amazing job of making everything seem fresh and new. It's such a touching story and, though it has it's darker moments, in the end has the sort of feel good resolution you'd demand.
The artwork is absolutely stunning and it's through that artwork that the bulk of the story is told. As I mentioned before, Snow White is a rather minimalist graphic novel when it comes to dialogue. There aren't a whole lot of word bubbles or at least there aren't as many as you would probably expect. There are whole, long stretches without a word bubble or even sound effect between them. Instead the story relies on Matt Phelan's work from panel to panel.
He does an incredible job with it.
Something really has to be said for how well he tells such an emotional story without needing words. Even for some of the biggest moments in the book you'll see very little int he way of dialogue. It's just not needed. Matt Phelan's beautiful artwork tells you all you need to know and more.
Snow White is a book that has stuck with me ever since I first read it. I just love how he brought it into this new time period and adapted the story around this setting. Everything just works and, after reading it, the first thing I thought was that I would love to see a movie made from this book. Phelan's reimagined story would just be absolutely perfect for it. It's part Disney's Snow White and part Annie and absolutely perfect.
I can't wait for you all to read it! This is definitely one of my favorite graphic novels for 2016 and I highly recommend you all check it out if you get a chance.

A REVIEW COPY OF SNOW WHITE WAS PROVIDED BY THE PUBLISHER IN EXCHANGE FOR A FAIR AND HONEST REVIEW. NERDOPHILES WAS IN NO WAY COMPENSATED FOR THIS REVIEW. OUR OPINIONS ARE OURS AND OURS ALONE.