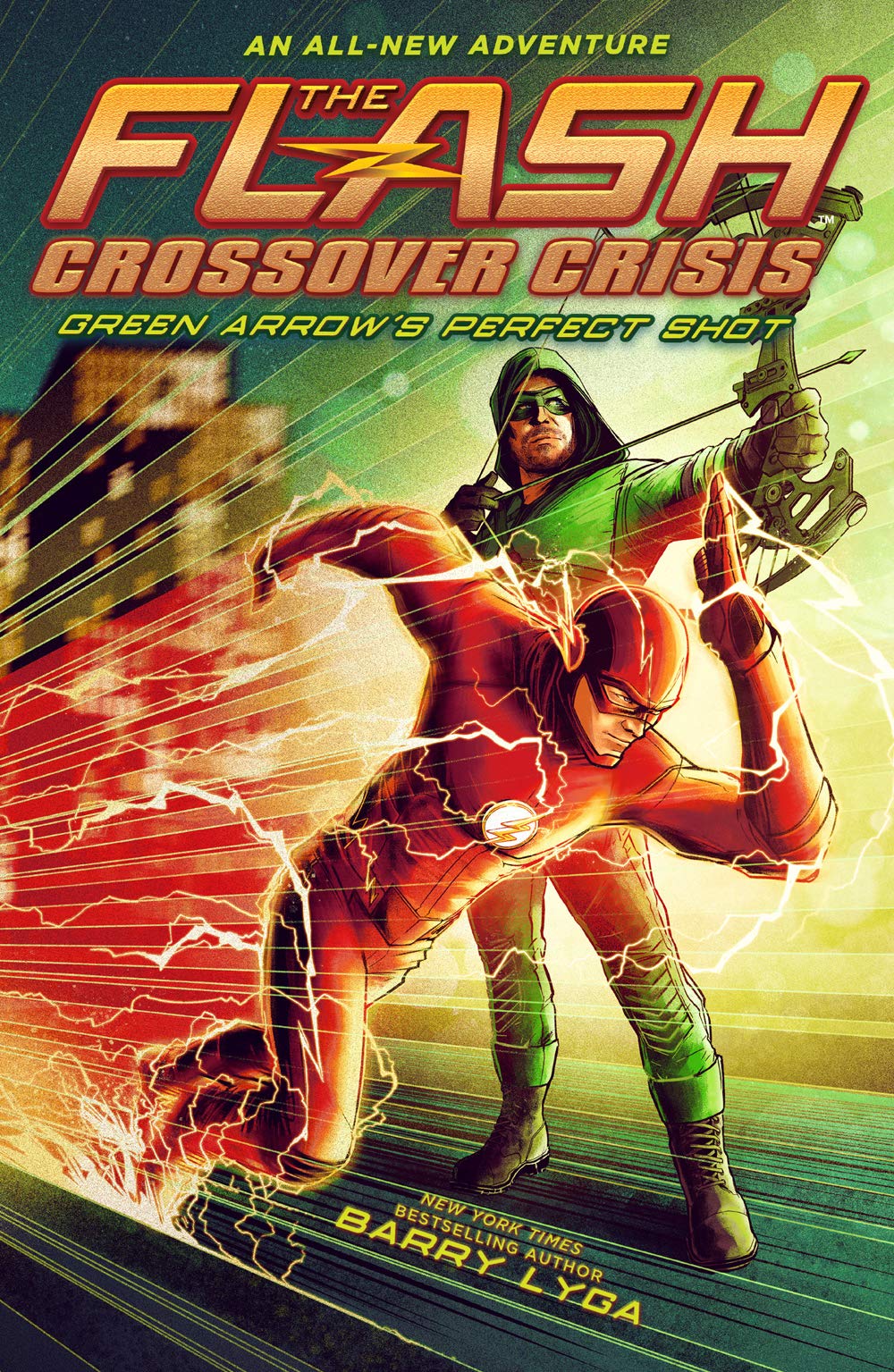 Title: The Flash: Crossover Crisis
Author: Barry Lyga
Series: Crossover Crisis #1
Release Date: August 27, 2019
Publisher: Amulet
Review Spoilers: Low
GoodReads | Amazon
A couple of years ago Amulet kicked off a pair of CW-based DC superhero trilogies about The Flash and Supergirl. Now, however, author Barry Lyga is taking on the entire Arrowverse with an all-new crossover event which brings characters from the various shows and the other two trilogies together for one big, main event!
Anyone who watches the Arrowverse shows knows how important crossovers are and so it's only natural that the books would follow suit with their own. However, don't think you can pick up The Flash: Crossover Crisis without a little of prior knowledge. The book can only do so much to clue you in on all the important players so you'll definitely want to have at least a cursory understanding of The Flash, Arrow, and Legends of Tomorrow television series.
But you'll also want to have read the previous The Flash books, too!
Characters – like Madame Xanadu, for example – reappear from earlier titles and previous events are brought up throughout. Future titles in this Crossover Crisis trilogy promise to include Supergirl and (Bruce Wayne!?) so you'll want to probably check out the Supergirl show and books, too.
It's definitely a follow up trilogy but if you've read them you're definitely going to appreciate this one!
Space, time, and the multiverse collide as the various Arrowverse characters come together to deal with a particularly problematic rift that appears over Central City. This fast-paced, action-packed story sees The Legends of Tomorrow, Team Arrow, and The Flash's team over at STAR Labs matching wits with a wide variety of troublesome speedsters and rogues.
Fans of The Flash and Supergirl trilogies are bound to love these books. But definitely pick up the other two trilogies before delving into this one! You'll appreciate it once you dive head first into the insanely complex crossover nature of Crossover Crisis. Otherwise you'll be a little bit like me: relying solely on knowledge of the show while wondering just how quickly you can get all the other books from the library!