Sam enjoyed Giant Days and Jonesy, both from BOOM! Studios this week and Jackson read the slightly disjointed Daredevil Annual #1 from Marvel Comics.
Check out the full reviews below and tell us what you're reading in the comments!


Sam's Reads
Giant Days #17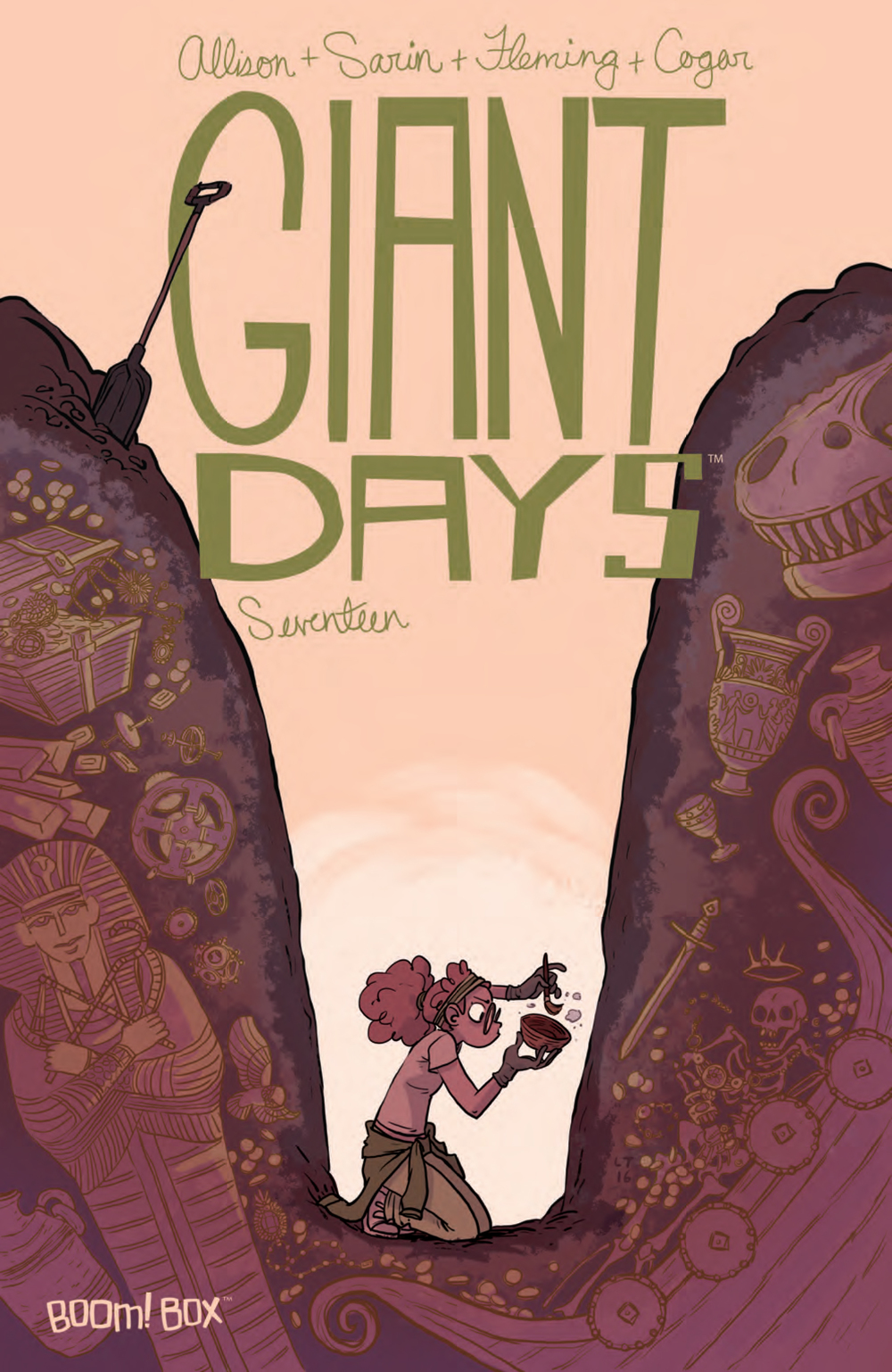 Author: John Allison
Artist: Max Sarin
Publisher: BOOM! Box
Source: BOOM! Studios DRC
★★★★☆
All right, so, this issue the girls are all off on their own little adventures. Esther and Ed are getting involved in a questionable money making scheme. Susan is obsessing over McGraw and his new girlfriend. Meanwhile Daisy is off on an archaeological dig that's not turning out the way she hoped.
So let's start with Esther and Ed. Strapped for cash, Esther lets Ed rope her into a money making scheme where they reword various phrases for cash. Every three words = $0.25. No problem right? But it starts eating at Esther. It can't be legal. And it turns out that what they are doing is manually re-writing a bunch of essays for Ed's friend and future housemate Dean to sell online. They're in a really crappy predicament – but Esther might have something up her sleeve.
Susan's storyline is pretty much as you'd expect. McGraw is dating a hot girl from Spain who sings in bars and is basically awesome. And she has to really just take the time to wrap her head around that. She's a good person. She's talented. And of course McGraw likes her. It doesn't make it a whole lot easier on Susan but at least she's less stalker-ish and crazy by the end of the issue.
Daisy, though, kinda loses it at one point. One of the professors on her trip is an insufferable jerk and keeps telling her that everything she is doing is wrong. Every time she starts having fun he comes around to ruin it. Finally she goes off on him. But it turns out that he's a has-been who really only gets his kicks from making other people miserable so.
Jonesy #5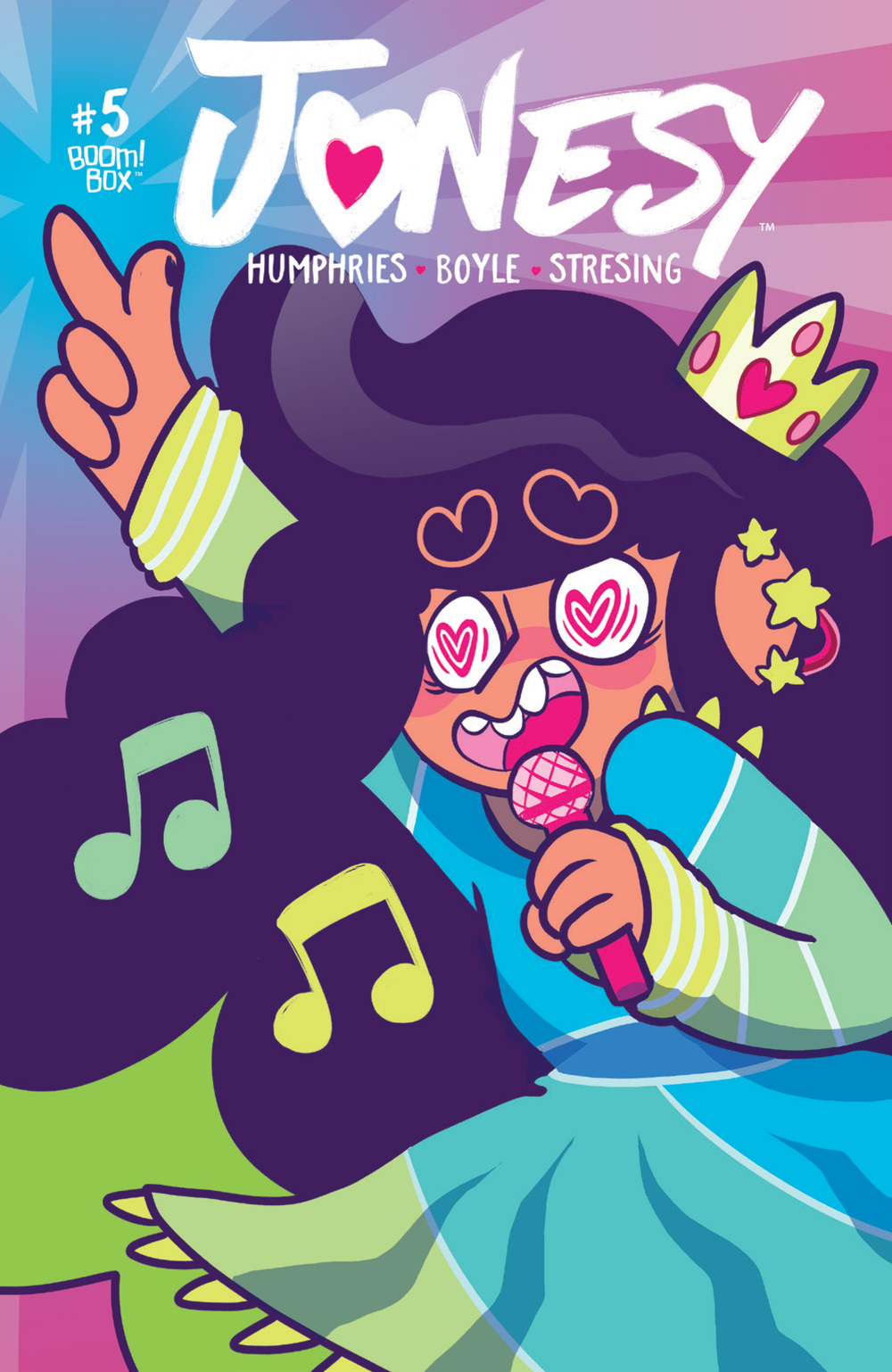 Author: Sam Humphries
Artist: Caitlin Rose Boyle
Publisher: BOOM! Box
Source: BOOM! Studios DRC
★★★★☆
Stuff is in Plymouth! I repeat: Stuff is in Plymouth! Jonesy's dreams are all about to come true.
So remember how her powers to make people fall in love don't work on her? Jonesy figured out a way around all that to bring Stuff to her. She made him fall in love with Plymouth – and with her zine! In no time at all Stuff is in town planning an epic, all-new space opera and Jonesy is basically his new best friend. He's even going to let her be in the opera! What could possibly go wrong?
Oh.
Well, he doesn't really want to listen to her ideas. Plus the impromptu space opera is on the same day as Farid's birthday. And Stuff is kinda condescending as far as her friends and insisting women play the damsel in distress role goes. But, I mean, he's a superstar and her biggest crush ever. Sacrifices have to be made, right?
Probably not in this book. Realistically, yes. In reality, you probably take whatever chances you get to live the star life as brief as they might be. Jonesy has a chance to play a stupid, bumbling character in Stuff's rock opera. You've got to imagine that ANYONE would take that opportunity. Though in this book she'll more than likely take it, regret it, and then have some sort of teachable moment in the next issue. But we'll see! Not everything can come up Jonesy! Hopefully she'll learn a lesson from all of this. (Which she inevitably will.)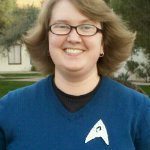 Sam Wildman  is a co-founder and co-editor at Nerdophiles. Follow her on twitter @samaside.


Jackson's Reads
Daredevil Annual #1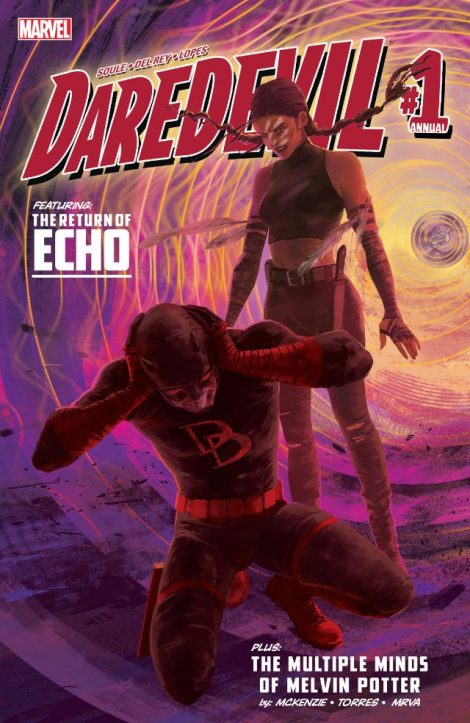 Author: Charles Soule/Roger McKenzie
Artist: Vanesa R. Del Rey/Ben Torres
Publisher: Marvel Comics
★★★☆☆
More than those of most characters, Daredevil's stories are often marked decidedly as products of their time. Frank Miller's gritty, self-destructive Man With No Fear is as much a reaction to Deathwish and the '77 New York City Blackout as any comics character could be. The armored ninja dealing destruction and death in "Fall From Grace" could not be more a product of Knightfall and X-Force if he tried. Jolly Matt Murdock casting his imaginary twin brother in an increasingly complex farce is as Silver Age of a story as Roy Thomas could write.
Daredevil Annual #1 valiantly tries to pull from two eras, combining them with the gritty charged atmosphere of Charles Soule and Ron Garney's run on the character. First is a return to David Mack's genre-blending tales of mysticism and romance with the return of femme-fatale and on-again off-again ally Echo.
Seeing Echo, both one of comics' only Native American women and deaf heroes, back in the pages of Daredevil is a treat in and of itself. Her death, during Brian Michael Bendis' disastrous run on Moon Knight is a black mark on Bendis' career and one of Marvel's worst incidents of fridging a female character ever. Here, she's returned without an explanation to battle a musical virus unleashed by Klaw with the help of Matt.
It's an unremarkable story, all things considered, albeit wonderfully illustrated by Vanesa R. Del Rey, who renders all the lines with a sense of bouncing, wiggliness, reminiscent of popular depictions of echolocation. It's an interesting way to depict how Echo navigates the world and visually showcases what makes her unique.
The backup story by Roger McKenzie and Ben Torres is equally unambitious but interesting none the less. It's seemingly an out of continuity tale of Gladiator that very much feels at home in McKenzie's work on Daredevil in the early '80s. In many ways, the pieces of canon and characterization that Miller picked up in his character defining run were set up by McKenzie and he shows the same sense of darkness and violence that he showcased decades ago.
It's a fairly disturbing story of obsession and violence, one fans of McKenzie's run will maybe enjoy but which might feel odd to those who came to the character through Mark Waid or Charles Soule's Daredevil run. The art, however, is rendered wonderfully and explicitly by Torres, who blends Greg Capullo's flashy face-work and taste for bloody violence with EC Horror house style for a gory tale of insanity and vengeance.
Being divided among styles and time periods, Daredevil Annual #1 is going to mean vastly different things for different readers. For those longing for the days of Mack, Joe Quesada, and Bendis' run on the character or the transitionary darkness of the pre-Miller years, it's going to feel just right, but it notably feels separate from the series it's a part of and the creators who have their hands on the reigns.
That's not necessarily a bad thing but it is odd and raises strange questions about why Soule doesn't let his authorial voice shine through here. Still, it offers a solid, easy read for lapsed Daredevil readers and a valid entry point for someone looking to try the current run on the character.



Jackson Adams is a staff writer at Nerdophiles. He has a lot of feelings about Echo and David Mack's Daredevil run in general. Follow him on Twitter @JacksonInACup.