What Is It?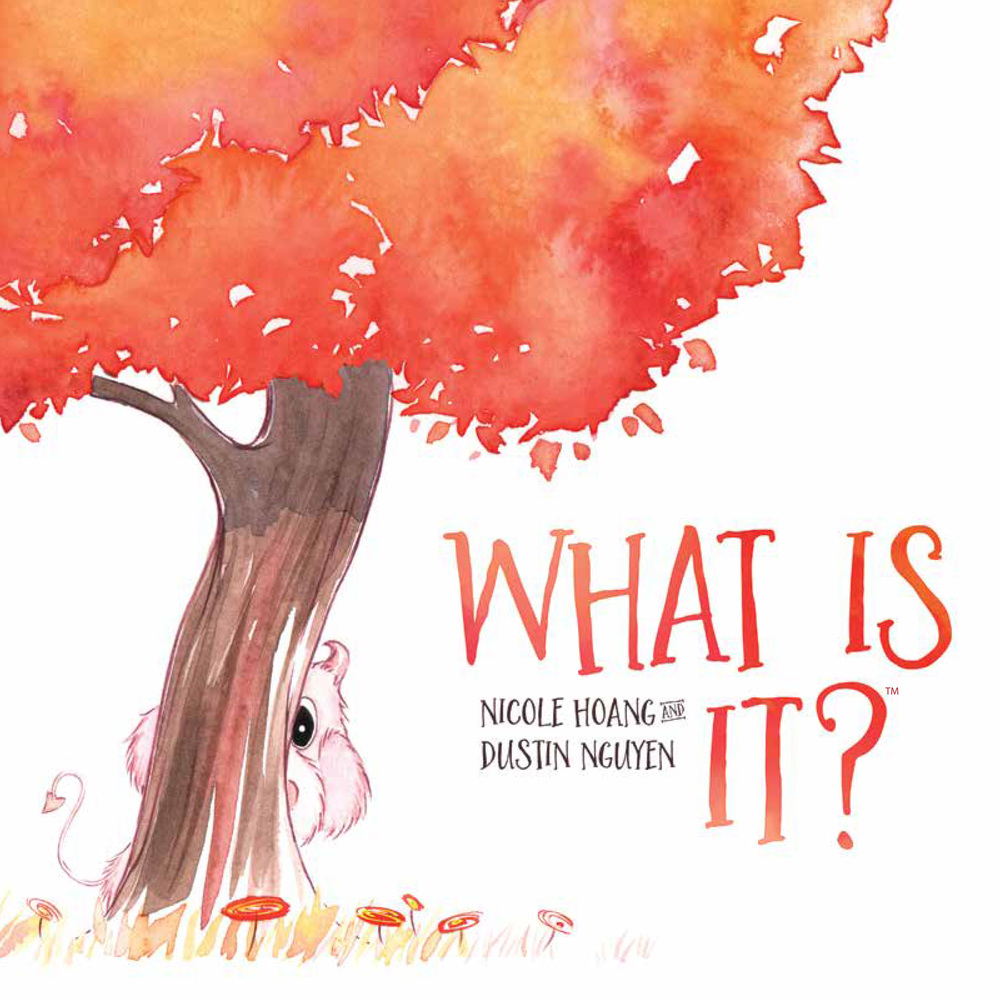 Author: Nicole Hoang
Illustrator: Dustin Nguyen
Release Date: August 2, 2016 (July 27, 2016 in Comic Stores)
Publisher: KaBOOM!
Genre(s): Picture Book, Fantasy
Review Spoilers:  Low
GoodReads | Amazon

Rating:
BOOM! Studios is breaking new ground with the company's release of What Is It? by Nicole Hoang and Dustin Nguyen. This is their first foray into children's book publishing and it is just as adorable as you'd expect from that cover. The 48 page, illustrated picture book debuted at San Diego Comic-Con this year and hit shelves at comic book stores on July 27th. It releases in bookstores nationwide today!
What Is It? is a collaboration between Eisner Award winning artist, Dustin Nguyen, and his wife Nicole Hoang. Originally conceived as a wedding present for Nicole based on a story she wrote as a child, the book was recently reworked as a children's picture book. Nguyen provided the stunning illustrations while Nicole penned the story about a little girl and her interaction with an adorable (if a little aggressive) pink monster she meets in the woods.
Though the little girl is the one telling the story, both of the characters are confronted with something new and unknown. While she tries to figure out where this creature came from it tries to figure out what she is in it's own way.
In the end, what you have is a fun collaboration that's clearly been made with love.
The story is cute and told in rhyming verse. Kid's should enjoy the cadence and the sometimes silly blend of words. The illustrations are absolute gorgeous and reason enough to buy this book on their own. Dustin Nguyen does some truly amazing artwork for What Is It? If you're familiar with any of his past work that shouldn't come as any surprise – he's fantastic!
What Is It? is a perfect bedtime story or gift for the younger kids in your life. It should be fun to read together – and don't worry! The monster shouldn't be too scary for your little readers. Definitely check it out if you get the chance.


A review copy of  What Is It? was provided by the publisher in exchange for a fair and honest review. Nerdophiles was in no way compensated for this review. Our opinions are ours and ours alone.