Now You See Me 2 (2016)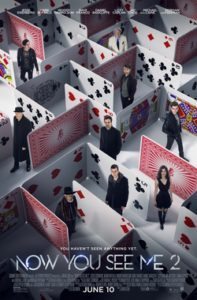 Release Date: June 10, 2016
Cast: Jesse Eisenberg, Mark Ruffalo, Woody Harrelson, Dave Franco, Daniel Radcliffe, Lizzy Caplan, Jay Chou, Sanaa Lathan, Michael Cane, Morgan Freeman
Director: Jon M. Chu
Studio: K/O Paper Products
Distributor: Summit Entertainment
Genre(s): Heist, Thriller, Magic
Rating: ★★½☆☆☆
Review Spoilers: Low
IMDB | Rotten Tomatoes | Wikipedia
I barely remember Now You See Me.
What I do remember isn't great. It leaned a little too heavily in conspiracy, and not enough into illusions and magic. The best thing about the 2013 film is that it brought to life a sub-genre of magic/heist films. The draw with the predecessor, and now with Now You See Me 2, was the magic. Who doesn't like to see a magic trick, something that really makes you scratch your head and ask 'how'?
Now You See Me 2 is no grand feat of movie making, in fact besides the magic tricks being fun to watch, much of the film suffers from many of the same problems as the predecessor. With less emphasis on being the "robin hoods of magic" or whatever the Four Horsemen are called, Now You See Me 2 focuses on the unfinished threads of plot from the previous film.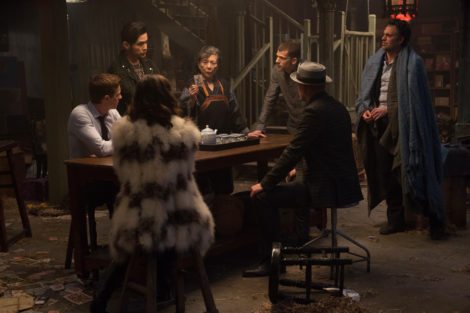 While the film itself is a sequel, it's hard to imagine many people remember the 2013 summer flick, much less the intricate plots involving secret magic societies and corporate espionage. As much as I loathe the "recap" format of some openings, Now You See Me 2 could benefit from a little bit more exposition in filling in the audience when it comes to their more complex story arcs.
With bigger illusions, with the final act spreading all across London, the best part of Now You See Me 2 is just how fun the stage illusions actually are. The plot builds around these final acts, and while that sometime weakens the story because of a lack of focus, all of the characters seem just as keen to see the Horsemen perform as we are.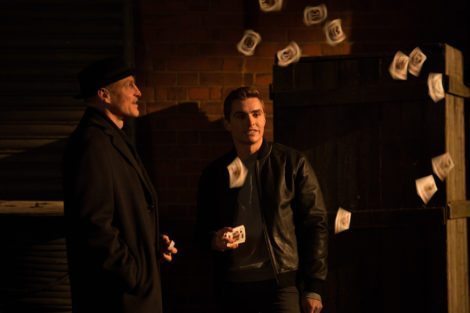 The cast manages some light comedy and humor delivered by Woody Harrelson — who plays both Merritt McKinney and his twin brother — and newcomer Lizzy Caplan. While I'm rarely ever in support of the revolving door of female protagonists replacing one another (granted, Isla Fisher could not return for the filming due to her pregnancy), Caplan's Lula is far more interesting than Fisher's Henley even with her character's slapstick humor. Daniel Radcliffe's unstable yet whimsical Walter Mabry plays as an entertaining but slightly one-dimensional villain, though there is some ironic fun in watching Harry Potter be the muggle in a movie about magic.
The charm and pacing that keeps the film interesting sometimes gets muffled by the actual plot, which speaks to some weak writing. However, a deeper look into the society of "The Eye" actually adds a layer of depth that the previous film was merely dancing around. Getting to see some of the potentially mystical elements of the society make it all the more enjoyable. If you're going to do a magic heist movie, do a magic heist movie. With a third part already in the talks, further delving into this world that they've created can only help them in succeeding to tell a complete story.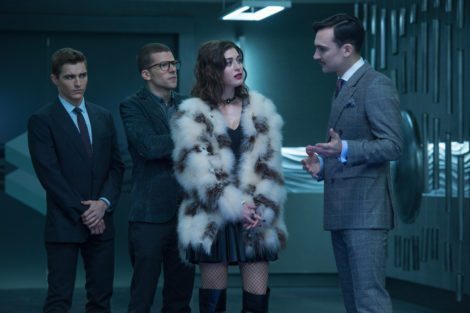 Final Thoughts: While it sometimes takes itself a little too seriously, magical illusions and extravagant sleight-of-hand might actually be enough to trick you into enjoying this movie.