Synopsis of 3×06: The stakes get higher as May and Hunter pursue Ward and Hydra; Coulson thinks the ATCU could be keeping a big secret.
Rating: ★★★☆☆
With Marvel celebrating its 50th birthday, so too does Marvel's Agents of SHIELD celebrate it's 50th episode with "Among Us Hide…" After the seriously needed upswing from last week's "4,722 Hours", "Among Us Hide…" attempted to keep that momentum going. And for its part, it did its best.
On one hand, we got to see fan favorite Bobbi Morse back in action alongside Agent May, we got to finally find out what the ATCU is all about—as well as Rosalind's story, we also got some lighter moments with Daisy and Mack teaming up (a little reluctantly) with Hunter. But the biggest reveal of the night was Lash's identity.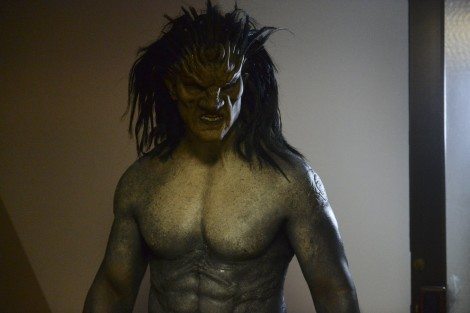 Which is to say, it wasn't really that big of a reveal for most.
For those with a measure of deductive reasoning and internet probing skills, the guess that Andrew was Lash has been in works for weeks. Lash's identity was always going to be a big part of the first arc of season 3. After an extravagant entrance, Lash has been more or less an enigma until Daisy witnessed his shadow transforming into a human.
From there on out it was a matter of elimination. That is to say that the revelation that Andrew was Lash was no more a shock to me than Hydra still having one of its remaining heads—despite the fact that the season two finale lead us to believe there was no one left. But hey, when the going gets tough, we pull another Hydra head from the proverbial hat.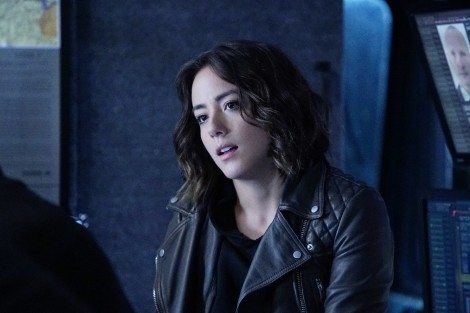 But before we start talking about Hydra, let's go back to Lash. His revelation means one of many things, the main thing is the bittersweet fact that it seems like Blair Underwood's days on Agents of SHIELD are numbered. Given the way that Andrew seems to be questioning Daisy about Lincoln, and given the fact that Lincoln seems to have the luck of the good guys, our prediction is a heartbreaking end for dear Dr. Garner at the midseason break. Either that or they actually find a "cure" to this Inhumanity, which would be quite the deux ex machina.
But aside from Lash finally showing his face, we also got to see the real face of the ATCU. Rosalind and Coulson have a heart to heart that reveals another tragic past that is used as reasoning for the ATCU's capture of Inhumans and putting them into medically induced comas until they find a cure.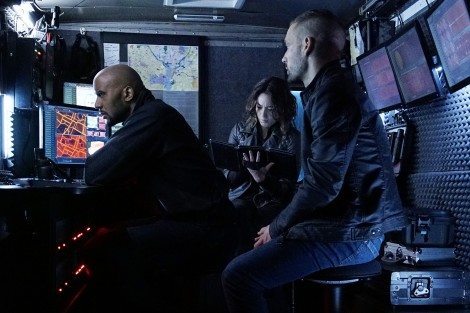 Aside from the fact that this is a pretty harrowing sight to look at, is it really that different from what SHIELD is doing? We haven't heard from Joey since the first episode, we can only assume that he's been locked away in a small cell with no contact to the outside world and locked away for simply being who he is. Unconscious or conscious, neither SHIELD or the ATCU have a solution for their Inhuman problem. Not a real one anyways.
For any Secret Warriors fans out there who are feeling some Daisy/Fury vibes from the scene of Daisy seeing Coulson within the ATCU facility, we are definitely on the same wavelength. Coulson's alliance with Rosalind has slowly started to drive a wedge between him and Daisy. Coulson doesn't quite look as horrified by the jello'd Inhumans as Daisy does, and maybe it's because he knows he's essentially doing the same thing.
Regardless, this brings the ATCU's plot into the forefront now that their intentions have been made clear to Daisy, Mack, and Coulson (also Hunter, but Hunter was basically in time-out this whole episode).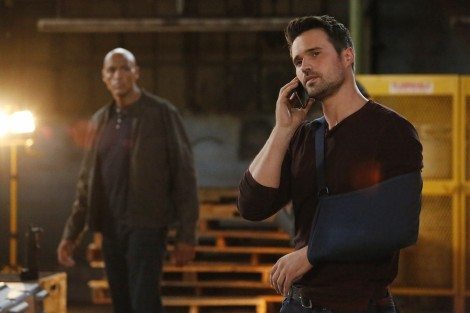 Then, of course, we have the outlier. The Hydra plot. Or better known as the what-do-we-do-with-Brett-Dalton plot. I'll be the first to admit that I might adore Brett Dalton a little too much. His portrayal of Grant Ward won me over and continues to entertain me. But even the diehard fan in me can admit his plotline in season 3 has so far been trite. It's the same old "let's kill Ward, oh except he's one step ahead".
Introducing a new bad feels painfully repetitive at this point. Powers Booth is great and all, but after Garrett, after Whitehall, after Cal, do we really need another older white dude telling Grant Ward what to do? Hasn't he been spending the last few episodes creating his socialist student revolution Hydra 2.0? I need him to either finally bite the bullet, or find a place within the Inhumans storyline ASAP.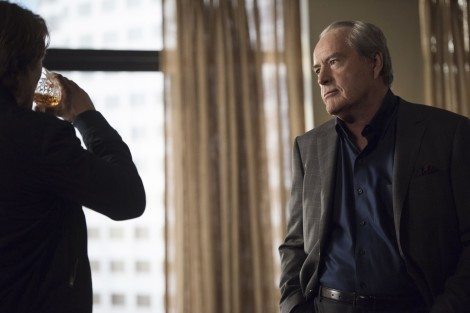 For now, he's used as a plot device for May and Bobbi to get their mojo back. Their plotline mainly involves Bobbi getting back into the field, against doctor's and director's orders, but hey, she's got experience! You'll forgive me for my pessimism but May's definition of experience is pretty synonymous to her philosophy on hate-fu. And the last time a character decided to use her negative feelings as a weapon for destruction, Skye ended up with couple hundred micro-fractures in her arm.
But, it was entertaining watching May and Bobbi chat through Mandarin (one wonders why they didn't choose Cantonese, Ming-Na Wen's spoken dialect) and go undercover before fighting Hydra baddies and winning. Bobbi ends up killing Kebo and May finds out Andrew's secret from Werner.
All in all, if the surprise was still a surprise, this wasn't too big of a step down from "4,722 Hours", but the show needs to get it's massive cast on the same storyline fast. The multiple strands do more damage than good. It frays a storyline that could benefit from more succinct storytelling and deeper delving into character development.