Spectre (2015)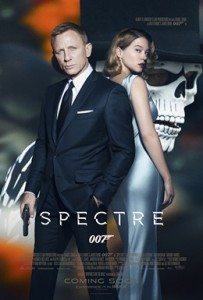 Release Date: November 8, 2015
Cast: Daniel Craig, Christoph Waltz, Léa Seydoux, Ben Whishaw, Naomie Harris, Dave Bautista, Monica Bellucci, Ralph Fiennes
Director: Sam Mendes
Studio: Eon Productions
Distributor: Metro-Goldwyn-Mayer Pictures, Columbia Pictures
Genre(s): Action, Spy
Based On James Bond by Ian Fleming
Rating: ★★★½ ☆☆
Review Spoilers: Medium
IMDB | Rotten Tomatoes | Wikipedia
No Bond film is complete without three things: action, style, and suffocating machismo.
And that's not an insult. I've been watching Bond movies since I was old enough to be told to cover my eyes when he was philandering with his leading ladies. I know the formula, and I love it. Bond is smooth and classic and he does everything in a slick suit with a martini in one hand and a lady on his arm.
Daniel Craig's debut as James Bond in Casino Royale in 2006 had a measure of the old Brosnan/Connery/Dalton charm along with a roughness that was appealing in a way that was different from the previous films. It added a necessary grit to a Bond who was starting to get a little too whimsical.
Sure, there will always be diabolical villains twirling mustaches, crying blood—with their fluffy white cats–and there will always be beautiful mysterious ladies whose main purpose is to give Bond information while being naked. Those things will never change. But Die Another Day, for some, felt trite and Casino Royale brought Bond back to life. It highlighted his license to kill. He had the chip on his shoulder again, and not even an Aston Martin could change that.
But, as perfect as Casino Royale was in introducing the new, grittier Bond, Craig's Bond didn't age well. The following Quantum of Solace in 2008 felt more like a long, violent footnote to a story that had already found a solid end in Casino Royale.
Skyfall's debut in 2012 did something that essentially ruined Bond for me. It elaborated on a backstory that I neither asked for nor wanted. James Bond isn't about his past. He's a spy on a mission and he's got a license to kill, that alone should give you plenty of ammo for thousands of stories. But the need to tie in Craig's Bond movies made Skyfall a mixed bag for me.
On one hand, the story was marvelously constructed. I adored Javier Bardem's Silva, a villain that could veritably tear down MI-6 and get at the very core of everything that is safe in Bond's world. Bond's story wasn't merely just a mission, and in some ways this was good. This wasn't just a "villain of the week" scenario. We were seeing real bridges being built with this James Bond. It created a strong continuity.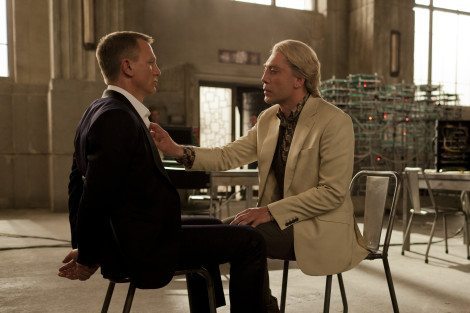 But, of course, the classic Bond fan within me found something really wrong with this. To me, James Bond is an alias as much as his handle as 007 is. As much as M and Q and Moneypenny are all titles for different people. It allows actors to slip in and out of this role, making it timeless. Making James Bond a real person, giving him a tragic backstory (admittedly one hinted at during his first meeting with Vesper Lynd), giving him a home and a birth certificate, that all took away from the fact that Daniel Craig is not going to be our one and only Bond. It pulls away from franchise as a whole.
Whether or not that's a good thing depends on how you feel about Spectre.
I'll admit that I wasn't as excited for Craig's final foray as Bond as I could have been. After the events of Skyfall part of me questioned where they could even still go with the story. The solution, it should have been obvious, was to delve deeper into his past. This time not only bringing forth vestiges of his past in the form of Christoph Waltz's Ernst Stavro Blofeld, but also literal spectres from the previous installments of Craig's series.
We are repeatedly bombarded with the memories of Vesper Lynd and M, as well as Le Chiffre and Silva and, of course, Mr. White. Despite the heavy handedness, it does its job in reminding us about how all of the previous films connect to one big bad, aka Blofeld and his multi-national evil conglomerate called Spectre.
The sub-plot involving Spectre's control over the MI-5 and MI-6 merger does a good job of highlighting Bond's "sidekicks" Q, M, Moneypenny, and Tanner as they face off with Sherlock veteran Andrew Scott, playing Max Denbigh. Scott's performance of Denbigh is a little bland, his character serving more as a speaker box for Blofeld and foil for M and the gang.
But of course, the main event that we're here for is Bond. And how does he do? Well, let's go back to the main three things that make a good Bond film for me. Action, style, and suffocating machismo.
The action was by far the most riveting part of Spectre. It wasn't a distraction with explosions, used as a filler for time or a visual spectacle to distract from the storyline, it was a veritable character. From the first heart pounding sequence in Mexico City—which will probably take the cake for me as favorite Craig action sequence—to the last suspenseful showdown between Blofeld and Bond, it was actually breathtaking.
The most marvelous thing about the physical part of Craig's Bond films is the ability to braid striking locations with perfectly choreographed hand-to-hand combat, all the while oozing that enviable charm that makes you wonder how he manages to kill two trained killers in a tailspinning helicopter and manage to survive to tell the tale. So as far as action goes, Spectre had it in spades.
There is never a lack of style for Bond, but I'll admit that Spectre went above and beyond. From rainy London to thunderous Mexico City, from the snowy mountains of Austria to the stark deserts of Africa, from a villa in Rome to a hotel in Morocco, Bond does it all with classic showmanship. Although there was a severe lack of those classic gadgets we love so much in spy movies, we should know by now that Craig's Bond does things with limited technology. Even the smart blood in his system, used to track him, is more of a hindrance than an assistance.
Ironically the area Bond lacks the most in this is his lack of suffocating machismo. Given my tongue-in-cheek requirement, you might think that this is a good thing, but on the contrary, it takes away. No one can deny that at the end of the day Bond is a man's man and upholds those classic stereotypes that are both horrible for a society already dominated by patriarchy, but also are so characteristically him.
What is James Bond without a little philandering mixed with chivalry and empty promises? Isn't that as assured as him holding his license to kill and using it on the necessary men? But Spectre holds back on both aspects of Bond. Sure, he still fools around with Monica Bellucci's Lucia Scarria and sure, he still gives as good as he gets fighting off the bad guys. But the weighty "happily ever after" painted for James Bond feels so out of character it almost jeopardized my feelings about Spectre completely.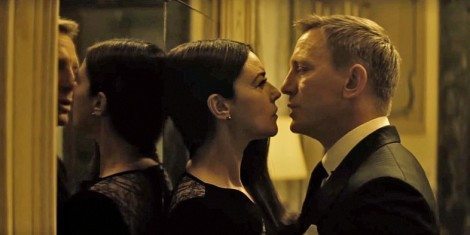 For me, Bond's one and only love will always be Vesper Lynd. Even in Spectre, she is continuously brought back to life and mentioned. The first. Daniel Craig and Eva Green shared enough chemistry to carry all of Casino Royale on their own, to say nothing of Mads Mikkelsen and Judi Dench. But unfortunately where they excelled in Royale, they lacked in Spectre.
Lea Seydoux's Madeleine Swan has all the makings of the perfect Bond girl. She's obstinate, smart, useful in a fight, and mysteriously beautiful. On paper, with her extravagant backstory, she should be the perfect woman for James Bond. Except that's the only problem. Her entire story hinges on the fact that she is there to "save" Bond from a life as a spy.
But was there anything wrong with that life to begin with? He saved his country, he saved the world, he took down a super villain. Everything he did in Spectre served a greater purpose, and none of his hard work went to waste. And yet somehow, at the height of his career, he's ready to settle down with a twenty-something year old and hang up his spurs?
What about MI-6? What about the Queen? What about the world? The essential relationship between Madeleine and Bond feels contrived, with Madeleine warding him off one moment to her telling him she loves him the next. Seydoux gives her best shot as a beautiful Bond girl, but doesn't have half of the amount of chemistry Green and Craig had.
The end of Spectre is a nice bookend, but not necessarily one that was needed. There is no reason for Bond to hang up his hat other than Madeleine. She's seen a lifetime of horrors, and she chose to live outside of it. He's seen a lifetime of horrors, and he chose to live within it. A leopard can't change its spots and it shouldn't have to. There's nothing wrong with Bond and Swan going their separate ways, with Bond having grown a bit wiser in his ways.
Instead, he traded in his gun and 007 title for an old car and a younger woman.
Final Thoughts: While Spectre never lacked in action or style, perhaps exceeding all other Bond films in the area, the bookend to Daniel Craig's Bond story feels a little too sugary sweet for our beloved 007. Leave the happily ever afters for the fairytales, we came here for a movie about a spy.