Synopsis: In the wake of Juliet's death, Nick pursues detective Chazev of the FBI with a vengeance while Adalind delivers her baby. Portland finds itself up against a new unknown Wesen threat and Sean Renard finds closure for the Jack the Ripper killings.
Rating: ?????
Grimm returns in full force and spares no shortage of action as Nick begins his venture into darkness. Following directly on the heels of the Season 4 finale, a shocked Nick is still holding Juliet's lifeless body when masked intruders aggressively burst into his house. Sparring no time, they quickly drug Nick against his will and grab Trubel and Juliette's body. When Nick wakes hours later, he finds the house empty and clean, with no sign that Juliette died there the night before. Nick wastes no time in pinning Trubel's kidnapping on Detective Chavez, knowing she wanted Trubel for some time after discovering her identity as a Grimm.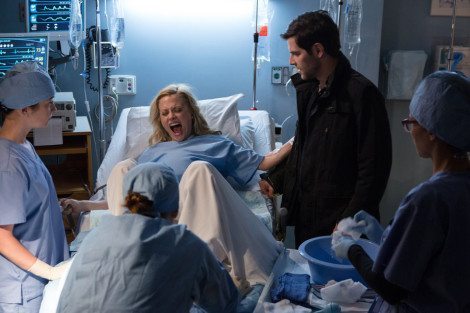 Nick phones his friends in desperation. It is obvious he is still somewhat in shock, but Nick leaps into action, attempting to confront Chavez directly. Hank, Monroe, and Rosalee are still somewhat skeptical regarding Juliette's death and disappearance and Nick's mental state of mind, but being the good friends they are, they attempt to help Nick.
Nick heads directly to Chavez's office to confront her head on. Chavez, still unaware of Nick's status as a Grimm, is surprised to learn of his true identity when he threatens her. Chavez denies all knowledge of Trubel's kidnapping or Juliette's dissapearance and is eventually escorted from the building. Chavez later calls Renard and asks him to deal with Nick. Renard is forced to sideline Nick for the time being and re-partners Hank with another detective.
Chavez meanwhile visits a secret underground facility where she meets with one of her associates. The two speak about a unknown enraged person locked in a cell. Rumor has it that the person inside may be Trubel but no confirmation is made.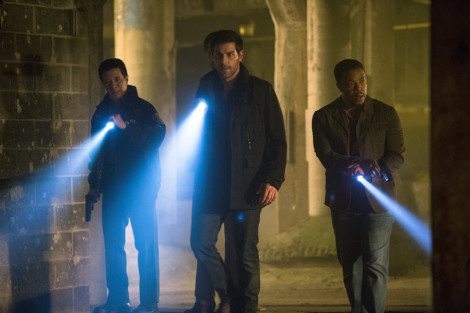 Nick, refusing to take NO for an answer, approaches Chavez at her home instead. Under gunpoint, he brings her to the Monroes' and Rosalee's spice shop much to their surprise with the intent to interrogate her. Before he can do anything though, Nick discovers that Adalind's water has broken and that she is delivering their baby now. Rosalee and Nick rush to the hospital but cannot stay long, as Chavez reveals she has set up a meet and greet with her bosses and tells Nick this is his one opportunity to learn more if he accompanies her.
Chavez and Nick head to an old factory where upon arrival they find those they were supposed to meet with dead. Furthermore, they are then ambushed by multiple Wesen. Although Nick manages to take out a few, one mortally wounds Chavez and another escapes. Before dying, Chavez gives Nick Trubel's chess piece and says that "they are coming and that they are rising everywhere" and with her dying breath promises that war is coming to Portland.
Before leaving though, Chavez's phone rings and Nick answers, speaking to one of Chavez's associates. After revealing the details of the ambush and Chavez's death, the mystery man tells Nick to keep the phone. The Wesen have also left a series of large scratch marks on the wall outside.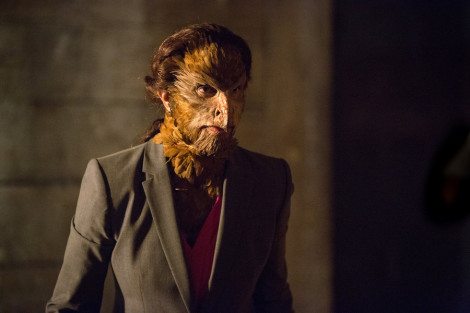 Not any closer to answers, Nick returns to the hospital to meet his new son. Adalind is shocked to find that Nick has come and the two share a truly genuine moment with their new son. Nick, still reeling from the past day's events, isn't very empathetic, but he promises to be there for their child and help Adalind raise him. To Nick's surprise, Adalind would like to name their baby boy Kelly after Nick's late mother, Kelly Burkhardt and Nick touchingly holds little Kelly for the first time. I must say, fatherhood looks good on Nick and I hope Kelly helps Nick keep his sanity.
One question still remains, now that Juliette's body has disappeared, is she really dead? She seemed far too powerful as a Hexenbiest to be taken out by a crossbow, but until there is complete confirmation of her death, she may still be alive and could return.