The Time Garden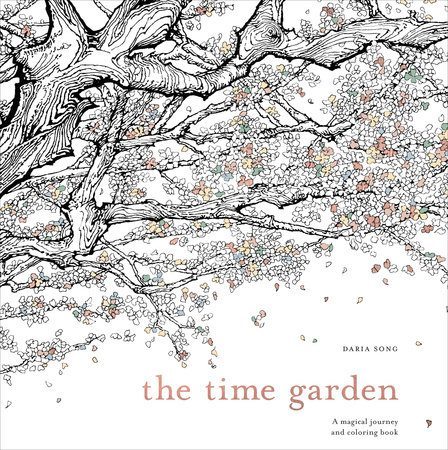 Author: Daria Song
Artist: Daria Song
Release Date: September 1, 2015
Publisher: Watson-Guptil
Genre(s): Fantasy, Picture Book, Coloring Book
Rating: ★★★★★
Review Spoilers:  Low
GoodReads | Amazon
Coloring books are all the rage among adults these days and with good reason. Setting down with a coloring book and some colored pencils can be a truly relaxing experience. Plus who doesn't love a little throwback to their childhood? (Man, those were the days.) The Time Garden blends coloring books with another of our childhood staples – picture books.
In a magical journey told primarily in pictures, a young girl travels through a wide variety of different lands through a mysterious cuckoo clock. When her father brings it home the girl is intrigued and one night discovers a small, redheaded fairy inside. She chases after the fairy through the gears and mechanical innards of the clock into fantastical scenes and locations. The girl finds herself in San Francisco, gardens, shoppes, and star fields.
I love the idea of helping to bring this book to life. You don't often get the chance to really make a story your own. That's one of the things that I find so exciting about this coloring book in particular.
All of the images in the book are drawn in intricate black ink lines. But as detailed as the images are the lines aren't cluttered and there is ample space between the lines to allow you to add color to every scene. The freedom really allows you to begin imagining the story however you want.
The only boundaries are the ones Daria Song gives you and your own creativity.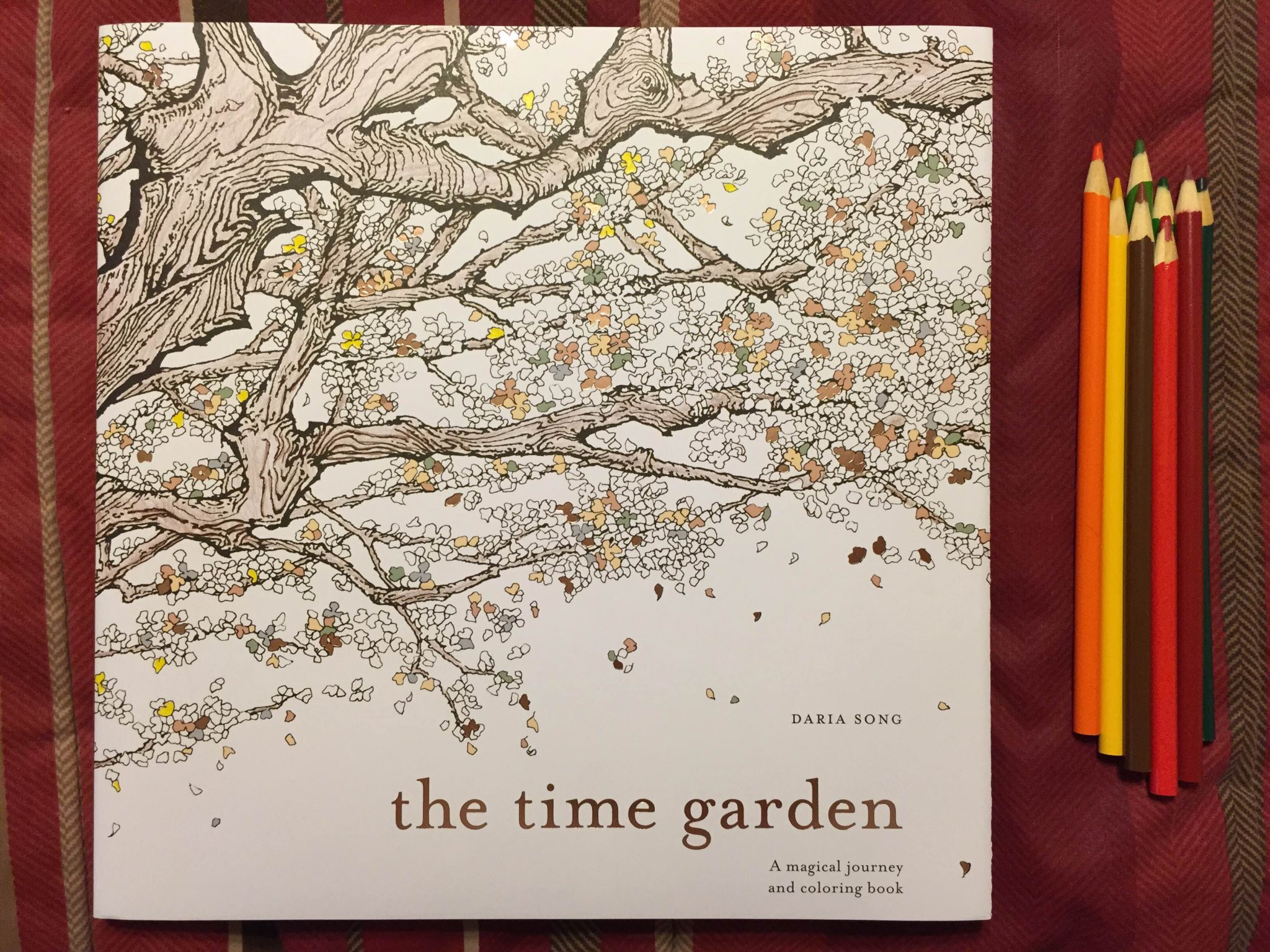 You're free to use whatever you like to fill in the pictures. The book's pages are made of sturdy, thick drawing paper that should support anything from crayons to a variety of specialty pens. These aren't kids' coloring book pages! I personally use colored pencils and the pictures turn out pretty nice. (And they'd look even better if I had any artistic skill whatsoever, I'm sure!)
Oh, and of the coolest features about this book? You can even color on the cover! Flip it over and there's yet another scene for you to color.
I've had an absolute blast with this book. I'm a true adult coloring book convert and if you're looking for a little good, easy fun, you should check out this book. Plus, if you need to find a great gift for someone's birthday or for an upcoming gift exchange now that the holidays are getting closer, The Time Garden is the perfect choice. Bundle them up with some colored pencils and voila!
The Time Garden is a must read (and color) for adults looking to de-stress and have fun and everyone who is really still just a kid at heart!


A REVIEW COPY OF THIS BOOK WAS PROVIDED BY CROWN PUBLISHING VIA BLOGGING FOR BOOKS. NERDOPHILES WAS NOT COMPENSATED IN ANY WAY FOR THE REVIEW AND THE OPINIONS HERE ARE OURS AND OURS ALONE.