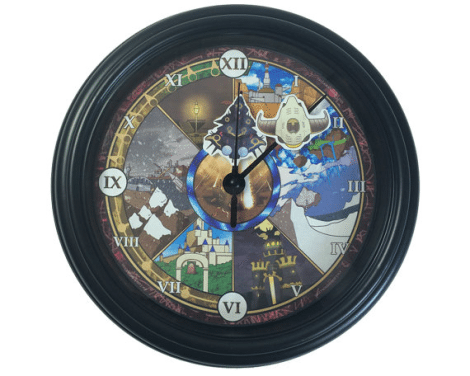 You'll have to excuse me, I just got done with binge playing Chrono Trigger for the first time, so I might be a bit excited! I love this item because it show cases all of the different time periods that you travel to in the game and uses the Epoch and Black Omen on the clock hands! The pictures attached to the hands are actually pretty cool, because they create a shadow over the clock, helping to create that 3D look. The clock is about seven inches in diameter and will need an AA battery. I have to say, as neat as this item is, I HATE the black plastic frame, but maybe that can be changed if you contact the store? Or hell, maybe you like it the way it is!
This delightful device will deprive your wallet of $25 right off the bat. Add $7 for shipping if you live in the United States, and $20 if you live anywhere else in the world. I would consider this a great contribution to a gaming room!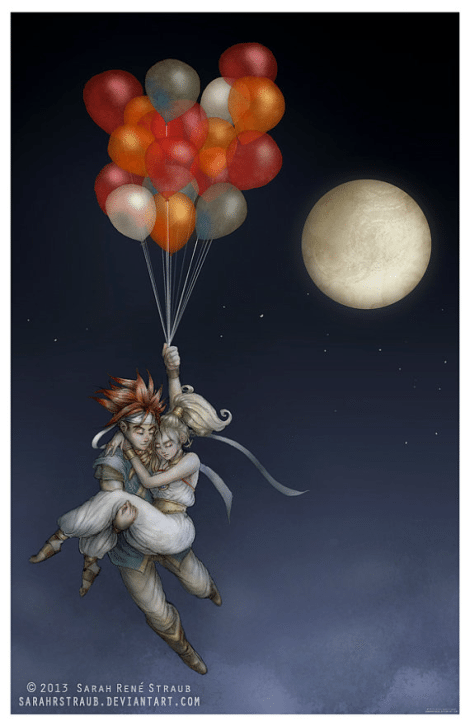 The artwork by this seller is phenomenal! I highly suggest checking out the entire store. This picture looks a lot like a tribute to the first ending of Chrono Trigger, with all of the balloons going off at the end of the fair! I really love this piece! …In fact the seller states that this is from the Moonlight Parade ending! The print is 11″ x 17″ and ships within one to three business days. I would highly recommend this for lovers of Chrono and Marle (some peeps can't stand her, apparently).
This lovely print will run you $15, and an extra $5 for shipping. Unfortunately, the seller only ships within the United States.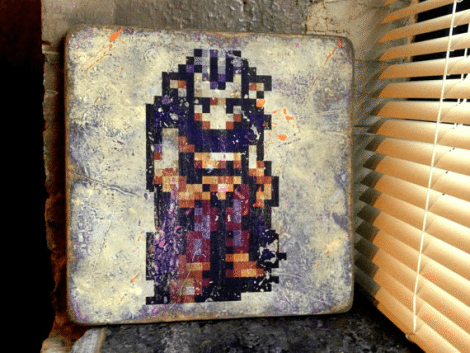 First off, the shop name made me laugh. Secondly, I was intrigued by how unusual this item is. It is a distressed wood painting using stains and paint. It's interesting that the piece is done of Magus, and I actually like it more because of that! People seem to focus solely on main, popular characters, and that gets boring. The Magus seen here is the first piece the seller made to sell, so you should be prepared for your handmade Magus to potentially look a little differently. If you would prefer an 8-bit Lucca, Robo, Ayla, or whomever, contact the seller! They do custom orders!
A distressed wood painting costs $33, not including shipping. I feel bad that this is another item that only ships within the United States, but it is… Shipping costs just under $13. A distressed wood painting is a unique piece of fan craft, that has the potential to be a really nice gift for the harder too please gamer.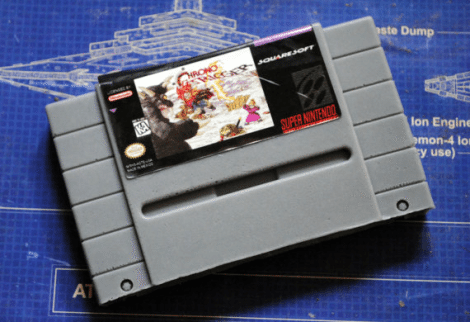 I want this soap in my bathroom. Seriously. NerdySoap offers a wide range of soaps, including Jabba the Hutt, Zelda, Batman, Gameboy Pokemon Cartridges, and even Poop soap. I'm not sure if poop soap is 'nerdy,' but can you imagine just leaving shit next to the sink for some unsuspecting visitor to find? These soaps come in a serious variety of scents, anywhere from Strawberry to Chocolate. You can also get your soap in a wide range of colors that are all pretty ordinary.
The awesome Chrono Trigger soap is just under $10. The seller ships everywhere, with the United Kingdom, Greece, Germany, Portugal, and a few other European countries for just under $5. Everywhere else shipping is just under $8.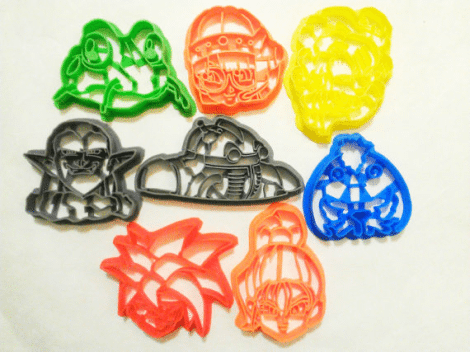 You get to bite Magus' head off, 'nuff said.
These cookie cutters are made from food grade plastic (yayy! not any of that toxic plastic!) using a 3D printer.  You see that group picture of all the characters as cookie cutters? Great, now choose only one. The seller sells these cutters individually, which is something I just realized and is a bit of a downside when I get to the pricing. This is a fun idea though. Have a gaming get together and whip out some old school Chrono Trigger cookies!
Onward, to pricing! Just ONE cookie cutter will cost you… $12. Maybe I'm cheap, but that seems a bit expensive. Then there is shipping. Your ONE cookie cutter will cost you just under $7 to ship in the U.S., or just under $10 to anywhere else. Seriously. You are looking at potentially spending $22 on ONE cookie cutter. Come on now. That is just a wee bit ridiculous.