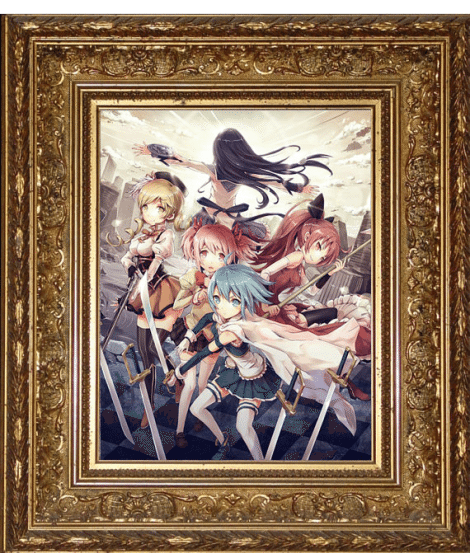 This is a really nicely designed Madoka Magica glossy print. They have a different Madoka Magica poster here that has a different design if this particular one doesn't isn't quite your style.  I really like how Homura is in the back looking like she is protecting everyone. Very fitting, I love it. Sadly, the print doesn't come with the frame, but I like that they included it in the picture. It actually looks really nice framed. The post is 8.5 inches by 11 inches, with no option to go any bigger or smaller, though the seller does state that it will fit in a 8 by 10 inch frame.
The print will cost $6, and ATXprints offers a buy two get one free sale, so these are actually really well priced. Shipping in the United States is $3 and outside of the U.S it is $3.50. All shipping is a flat rate!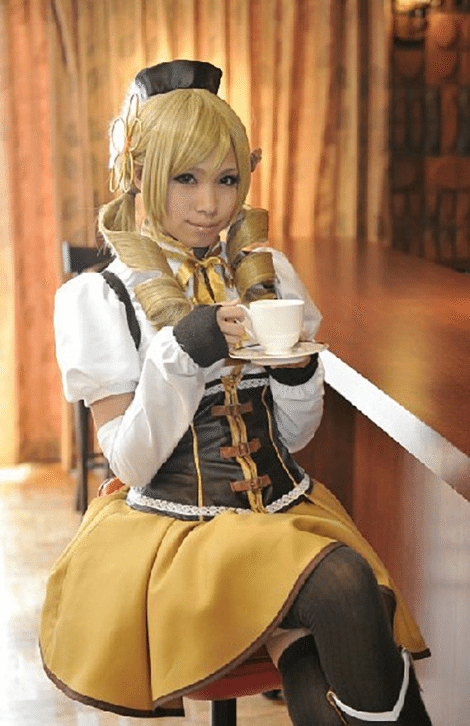 This cosplay outfit is described as coming with the outer dress, inner skirt, vest, neck bow, socks, arm bands, and gloves. Basically, you're looking at getting everything but the cute hair, hat, and the tea cup. With the wig, this is outfit looks about spot on for Mami Tomoe. The sizes are easy to figure out and are located at the bottom of the main page linked above for this outfit. The store offers free size customization, which is really great for this kind of item.
The outfit is about $90, but luckily shipping world wide is FREE. I love free shipping.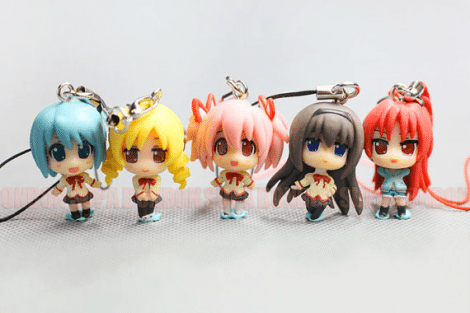 These cute little charms are made from PVC and are look just like the Madoka Magica characters. A random magical girl is shipped to you upon purchase. Yes, this means you do not get to choose which charm you receive. Unfortunately the seller is out of Mami and Kyoko, so you can't expect to receive either of those. That could also be good news though, if you happen to hate either of those characters (looking at you, Mami).
The random charm itself will cost you about $2 and the shipping, no matter where you happen to situate yourself in the world, is $5. So this is a $7 charm. Also, this store does not like shipping to Israel apparently. They state that they have had trouble with shipping there, so expect your charm to take three months to reach you and the shipping cost to be jacked up to… oh say… about $80.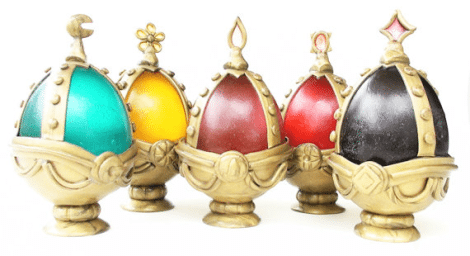 These are really well done and cute! I think I'm starting to love objects made from polymer clay. All of these cool crafts made with it make me want to pick some up! Each gem is about 3 and a half inches tall and 6 inches around. As nice as these look, if they aren't really your thing you can request a custom order! You only get one gem per order. The seller suggests putting these in a window or some other area that can act as a back light, as these shine when you do!
One soul gem will run you $25. Shipping in the United States is about $4 and shipping anywhere else is $8. This item has received very good reviews! I definitely recommend this if you are a fan of Madoka Magica.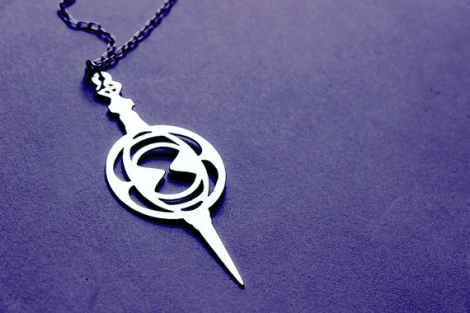 A Grief Seed necklace! This piece comes in one of four colors – black, pink, silver, or gold. Expect prices to go up depending on the color, because they use a different metals for each. The silver is specifically mentioned as being made out of nickel, so if you are allergic to it I highly suggesting getting different color or contacting the store owner to see if they can accommodate you in any way. As with most handmade items, expect it to take up to two weeks for this item to be ready to ship to you.
As I stated earlier, the price of this necklace changes depending on the color you select. The cheapest is black at $14, then silver at $16, and pink and gold at $17. Shipping within Mexico is almost $2, while it is $3.50 in the U.S., and $4 everywhere else.