Synopsis for 4×13: Team Machine parts ways. Half look for Shaw, while the other half deals with a new person of interest.
Rating: ?????
This week divided up the episode between two quests: finding Sameen and dealing with the number of the week. Root and Reese continued to head upstate, chasing the truck they believed Sameen had been taken away in, alive. While they're off in a picture perfect town that has something lurking just below the surface, Finch enlists Fusco's help with the latest number back in the City.
While on the number of the week's trail, Fusco ran into an old friend. Detective Silva, once herself a number of the week, appeared to be following the same number. When she realized he was working on the case they joined forces instead of acting alone and began to investigate together, with Finch working in the background and guiding their steps.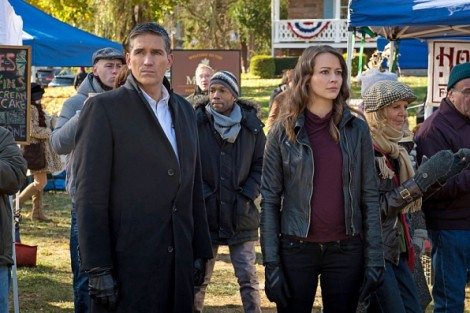 Up in Maple, NY, Reese and Root don't have a lot of luck getting to the bottom of where Shaw could be. They find the truck and kidnap the police chief who knows more than he's letting on, but they're otherwise stuck. There are no solid leads and the trail is steadily going cold.
Back in the City, Fusco and Silva come to realize that they're following a trained killer-for-hire in the shape of a skittish fellow "scared of his own shadow." Yet as they dig deeper, the man in question shows himself to be quite adept at what he does. Fusco stops him from killing his next target – a former gang member working in a restaurant – but, in the process of arresting the mercenary for trespassin, gets framed for police brutality. He smashed his head into the counter repeatedly while Detective Silva and the target were out of the room, making Fusco look terrible.
While Fusco is stuck in a pickle, Root and Reese run into a dead end when they find the truck. Inside they find medical supplies, but no Shaw, and no clue as to where she could be.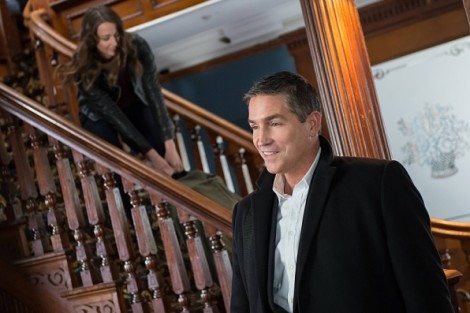 We also learned a bit more about Maple, which definitely isn't what it seems. The town was on the verge of collapse when a business came in and bought out the factories. That business? No doubt attached to Samaritan. The town began to flourish under nefarious leadership, which converted the previous factory into one that made transponders.
Fusco asks for an update on the Shaw search, and Finch admits it isn't looking good. All signs pointed to Shaw being dead.
Root and Reese make their move when chaos erupts after a lottery winner is shot and killed. With the mayor, placed in office by Samaritan, thoroughly distracted, Reese makes his move to abduct her. She's got some questions to answer.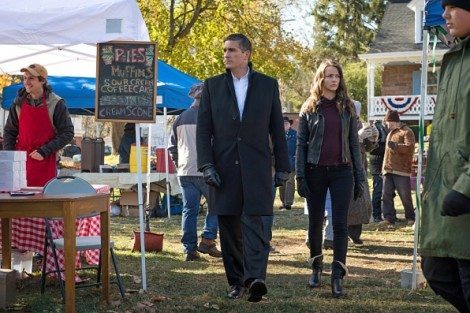 Since Fusco isn't allowed to get close to the number of the week due to the incident in the kitchen, Silva takes over. Finch finds an address under a false name and sends them on their way. Silva gets there and what she finds isn't pretty: the place is definitely where Weiss, the number of the week, dissolves the remains of his victims. Of course she's followed and gets shot at, trapped in the basement until reinforcements show up and scare him off.
Upstate, Reese and Root were preparing to take a shot at the mayor. Root wants to know where Shaw is, but Finch has a much bigger picture in mind. They need to know what Samaritan is doing and how it is winning over the town. If Maple, NY, fell to Samaritan's influence then other cities could as well. It is not looking good for Team Machine as Samaritan continues to expand its reach and take control. Reese and Root are blinded by their desire to find Shaw, and Finch has to continually pull them back from the brink of murderous intentions.
He discovers, after talking to the mayor, that Samaritan is studying people. It made Maple, NY perfect to see what people would do. Then it decided to shake things up and change the status quo, again just to see what people would do. Samaritan is learning, expanding. Samaritan is dangerous. And apparently Shaw was taken into the factory, alive.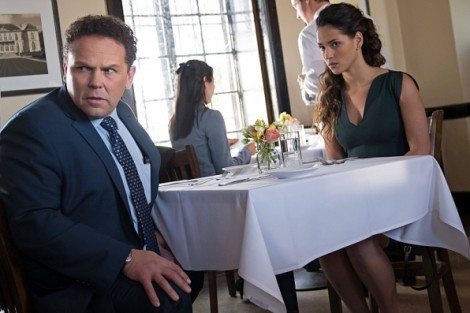 In the usual Team Machine fashion, Root and Reese manage to get into the factory using the Mayor's access.
Back in the city again, Silva and Fusco hatch a plan to lure Weiss into a trap. He falls for it and shows up at Silva's apartment, expecting to find her in a vulnerable position. Instead, what he finds is that she and Fusco were expecting him. They try to arrest him, he resists, with the statement, "I told them I'd never get caught." He was right, because Silva is forced to fatally shoot him.
Root and Reese find a disturbing truth in the factory. Samaritan doesn't want to merely observe people; it wants to study their brains. Hidden away in the belly of the beast are neutral implants paired with trackers that Samaritan hopes to use to study people in better detail. They go further and find a sterile medical facility where they hope Shaw is. Turns out all their leads weren't to Shaw, they were to some other poor girl who had a tracker implanted. Patient zero.
In response, Root goes on a rampage to decimate the reinforcements. Reese brings up the rear with the young woman in hand to take her to safety. The team has to walk away from Maple, NY, but not empty handed. I just think they would have preferred it to be Shaw.
Everyone would have, really.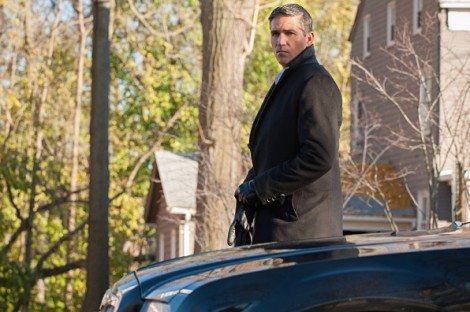 The episode ended with a heart breaking scene with Amy Acker. Sad and aching, Root looks to the Machine for answers. The Machine refuses to tell her where Shaw is and she doesn't understand it anymore than anyone else does. Finch tries to counsel her but it is all for naught, as Root pleads with the Machine for some sort of answer.
She receives an answer rather promptly: stop. Stop looking, stop trying to find Shaw, because there are bigger things at hand. Root, displeased with the answer, walks away.
And then the kicker: SHAW IS ALIVE. SAMARITAN HAS HER. NOT ALL IS LOST.
We haven't seen the last of Shaw.