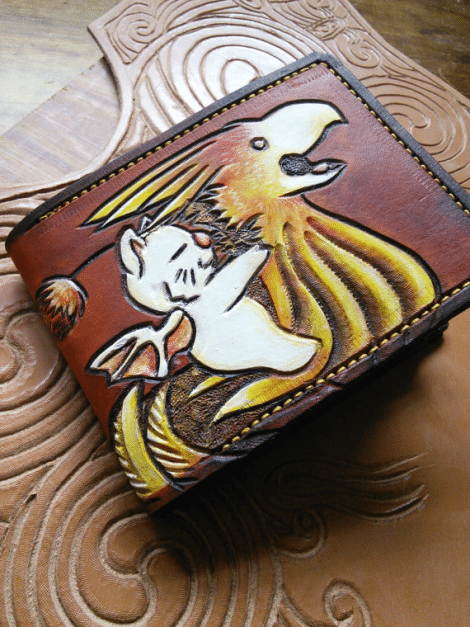 Honestly, I've been eyeballing these wallets for months! They are absolutely adorable! 6DiamondIn TheRough9 makes these wallets out of leather and the design is done using acrylic paint. For the chocobo style of wallet, you have two options – the original as seen above or the bluer tropical chocobo which has the same design, but with a blueish hue on the chocobo.
There are also tons of other styles from games like Legend of Zelda and Pokémon, as well as other Final Fantasy themed wallets. Even if they don't have a wallet in the theme you would like, the store offers custom made wallets starting at $60. They are all incredibly unique and distinguished! You're looking at about $5 for shipping on top of the $76 for the actual wallet if you're in the U.S. It looks as if it is about $8 for shipping to anywhere that is not the U.K. or U.S. It really seems like a fair price for a custom, unique wallet and with almost 117 four to five star reviews, I definitely would feel comfortable ordering this product.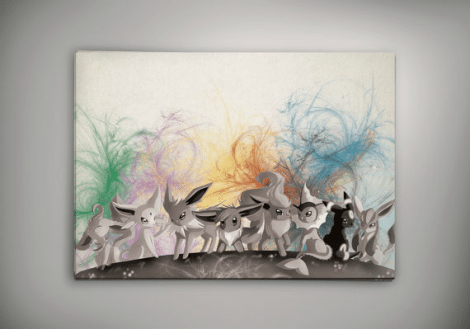 You can find tons of prints on Etsy for almost anything you're into. In this case, we have an Eevee evolution inspired print! I really enjoy the grey and white with a splash of color behind the Pokémon. This would make a great gift for any Pokémon, or specifically Eevee, fan!
EcpiShoppe is offering a buy two get the third free sale, which is great because they offer so many other fantastic prints. Besides the Pokémon centered ones, they have some for Tokyo Ghoul, Darker than Black, Zelda, Psycho Pass, etc.. It is a great selection! The smallest size they offer is 4,1″ x 5.83″ for $7, with a shipping cost of $8. From there the sizes go up to 5.83″ x 8.27″ for $13, 8.27″ x 11.70″ at $19, and 11.70″ x 16.55″ for $25. The shipping stays the same despite the size of the print or the country it is being http://premier-pharmacy.com/product-category/skin-care/ shipped to.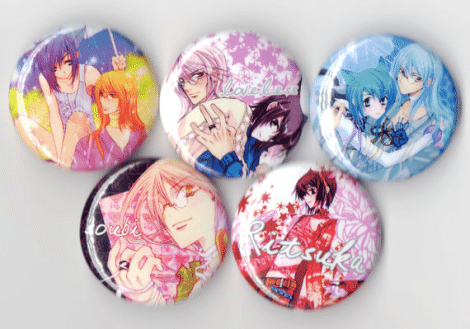 These cute button pins are perfect to display your love of Loveless! They go great on backpacks, belts, clothing, and basically any where you want them! There is a rather large selection of button pins to choose from if you decide that Loveless isn't the only anime or manga you want to show your love for. The store also offers Gravitation, Vassalord, Tokyo Ghoul, Fullmetal Alchemist, etc.. They also do music, film, and media pins!
The set of five seen above would cost you $4.50, or $1 each if you choose to order individually. Shipping to the United States is only $2.80, though anywhere else will cost $7.05.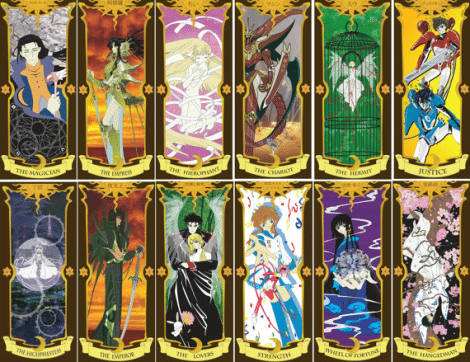 These are really awesome! They are essentially CLAMP characters in Card Captor Sakura's Clow cards format. Some of the CLAMP manga/anime characters come from Chobits, Rayearth, Angelic Layer, xxxHolic, and Reservoir Chronicle Tsubasa. In that partial list I already recognize four manga's that I have read. These would be absolutely fantastic for someone who has an interest in a partial or majority of CLAMP's work.
Unfortunately, these only ship in the United States for $6. You can order them without a back design (why wouldn't you want a back design??) for $30, or with a back design for $60.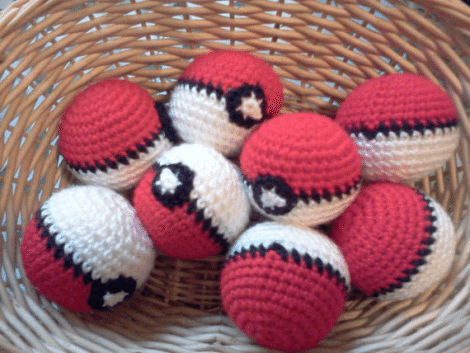 These crochet Pokéballs are made with a cotton and acrylic blended yarn and stuffed with polyester. They seem rather unique and it would be pretty cool to at least own one. Can you imagine playing pretend Pokémon with your friend or maybe a group of little kids playing together with these? Throw them on your friends! Throw them on your kids! Throw them on your pets (softly)!
One of these Pokéballs will cost you $6 and then $3 shipping in the U.S. Outside of the U.S. you are looking at anywhere from $8 – $10 dollars for shipping.
Do you have an awesome Etsy items you've ordered? Tell us in the comments!