Do you like secret santas? Or white elephants? Do you just like receiving packages in the mail? I know I do and that's probably why I have so many subscription boxes…or maybe it's just an addiction. Whatever, it makes me happy. So if you haven't heard of Reddit then shame on you, it's a great website. What's even greater is what they do every year during the holiday time and that's having the World's Largest Secret Santa. So far there are over 170,000 signed up from 177 countries.
It's really fun and I've done it for the past 3 years. Every year I get a great gift and I send out fun gifts. It's fun to learn about a random person's interests and pick out a gift for them. It's free to sign up and you might get lucky because celebrities are signing up too (Bill Gates and Arnold Schwarzenegger are notable mentions). You only have 4 more days to sign up and be a part of the largest online gift exchange.
What do you do to sign up? You create a redditgifts account and fill out a profile. This profile includes your likes, dislikes, favorite color, shirt size, and a bunch of random tidbits that your gifter can pull from. You can also write a note to your Secret Santa which is always nice. So what are you waiting for?
Here's what I received in the past:
The first year I did it I got a climbing quickdraw and a camping coffeepot because I love climbing and camping. It was great!
The second year I did it I got a chalk bag from Crimp Chimps. It was so awesome looking! It's a unique chalk bag and I know it's mine.

The third year I did it I got a full on cooking set. Which was really awesome because I had a mish-mash of pots and pans. This set was perfect and made my cooking legit.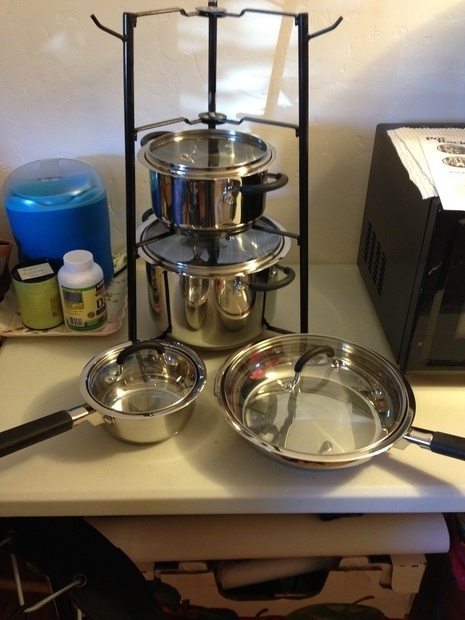 I also did a bunch of other gift exchanges like Arbiturary Day and Bath/Shower. There are so many gift exchanges to choose from that you'll definitely find one that fits your hobby/interest.