I am thrilled to be hosting a spot on the THE HONEYS by Ryan La Sala Blog Tour hosted by Rockstar Book Tours. Check out my post and make sure to enter the giveaway! 
About The Book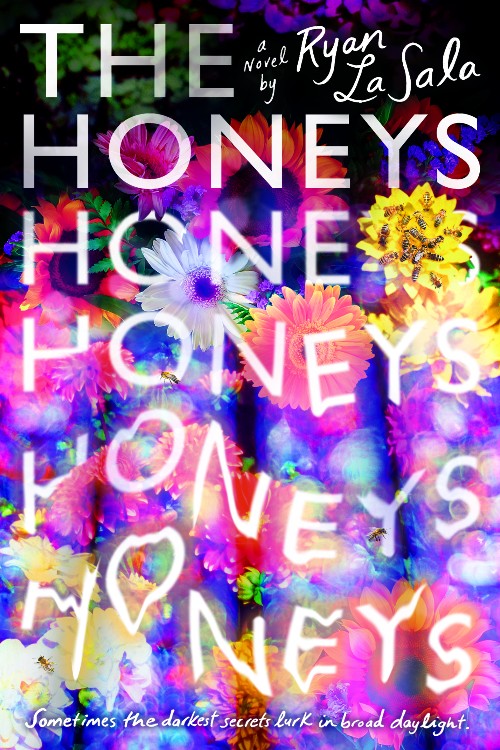 Title: THE HONEYS
Author: Ryan La Sala
Pub. Date: August 16, 2022
Publisher: PUSH (Scholastic Press)
Formats: Hardcover, eBook, Audiobook
Pages: 352
Find it: Goodreads, Amazon, Kindle, Audible, B&N, iBooks, Kobo, TBD, Bookshop.org
From Ryan La Sala, the wildly popular author of Reverie, comes a twisted and tantalizing horror novel set amidst the bucolic splendor of a secluded summer retreat.
Mars has always been the lesser twin, the shadow to his sister Caroline's radiance. But when Caroline dies under horrific circumstances, Mars is propelled to learn all he can about his once-inseparable sister who'd grown tragically distant.
Mars's genderfluidity means he's often excluded from the traditions — and expectations — of his politically connected family. This includes attendance at the prestigious Aspen Conservancy Summer Academy where his sister poured so much of her time. But with his grief still fresh, he insists on attending in her place.
What Mars finds is a bucolic fairytale not meant for him. Folksy charm and sun-drenched festivities camouflage old-fashioned gender roles and a toxic preparatory rigor. Mars seeks out his sister's old friends: a group of girls dubbed the Honeys, named for the beehives they maintain behind their cabin. They are beautiful and terrifying — and Mars is certain they're connected to Caroline's death.
But the longer he stays at Aspen, the more the sweet mountain breezes give way to hints of decay. Mars's memories begin to falter, bleached beneath the relentless summer sun. Something is hunting him in broad daylight, toying with his mind. If Mars can't find it soon, it will eat him alive.
Reviews
"Pure horror gold." – Booklist STARRED review
"Tantalizing and memorable." – Publisher's Weekly STARRED review
"As rich and complex as dark amber honey." – Kirkus
About Ryan La Sala
Ryan La Sala writes about surreal things happening to queer people.
Ryan resides in New York City, but only physically. Escapist to the core, he spends most of his time in the astral planes and only takes up corporeal form for special occasions, like brunch and to watch anime (which is banned on the astral planes).
Ryan is the author behind the riotously imaginative Reverie, and the brilliantly constructed Be Dazzled, and the highly anticipated The Honeys. He has been featured in Entertainment Weekly, NPR, Tor.com, and one time Shangela from RuPaul's Drag Race called him cute. Right in the middle of the road downtown! So. Pretty big deal all around, yes?
His next book, The Honeys, will be publish with Scholastic on August 16, 2022.
Website | Twitter | Instagram | TikTok | YouTube | Goodreads | Amazon | BookBub
Giveaway
1 winner will receive a finished copy of THE HONEYS, US Only.
Ends August 23rd, Midnight EST.
a Rafflecopter giveaway
Tour Schedule
Week One:
Week Two:
Week Three: