While Sundance Film Festival is primarily known as a festival for some of the year's most hotly anticipated indie flicks and sleeper hits, it's also the home of some of the best short films of the year both domestically and internationally. From drama to comedy to animation to documentary, Sundance shorts cover all manner of topics and are often the springboard for filmmakers before they make their feature debut.
Last year we went over some of our favorite Sundance shorts and this year we are doing the same. Another year of virtual fests meant more opportunities to discover all shorts available. Here's the best 17 of the fest.
Au Revoir Jérôme! — dir. Gabrielle Selnet, Adam Sillard, & Chloé Farr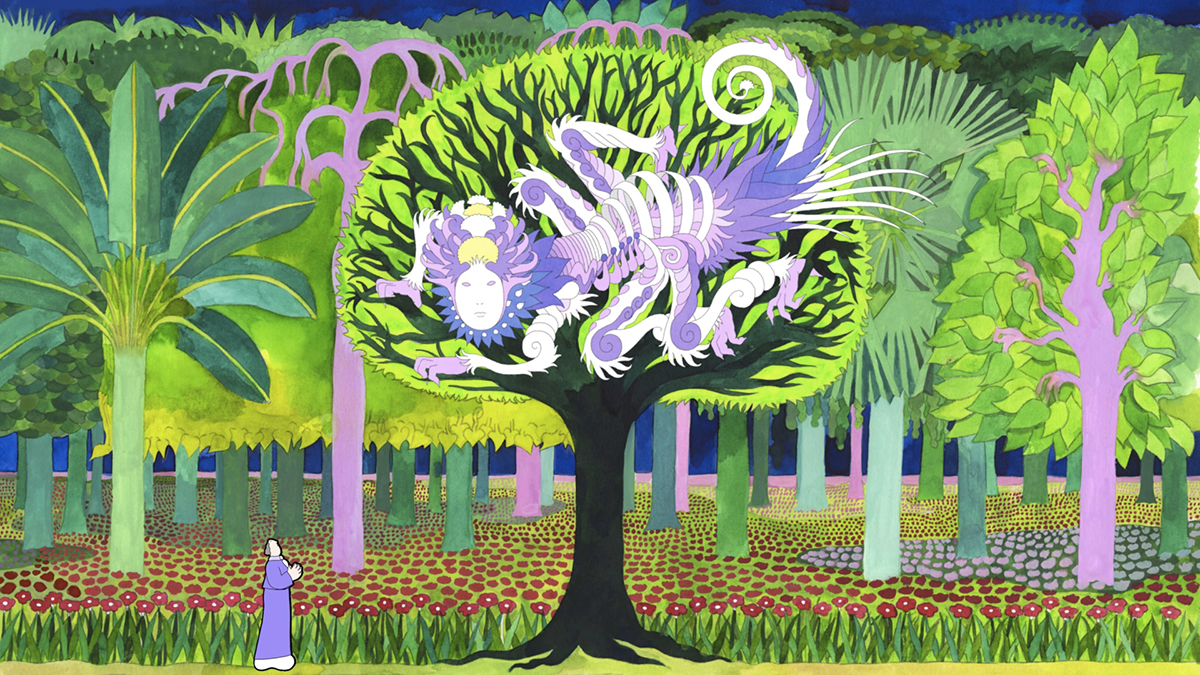 A psychedelic animated short about a man named Jerome who has just arrived to heaven and is ready to find his wife Maryline. Short and sweet, Jerome's search takes him across the colorful and odd world of heaven. He comes across multiple different characters but no one seems to know where Maryline is. A fun exploration of surrealism and absurdity, this French short is a delight.
Breathe — dir. Stephen Kang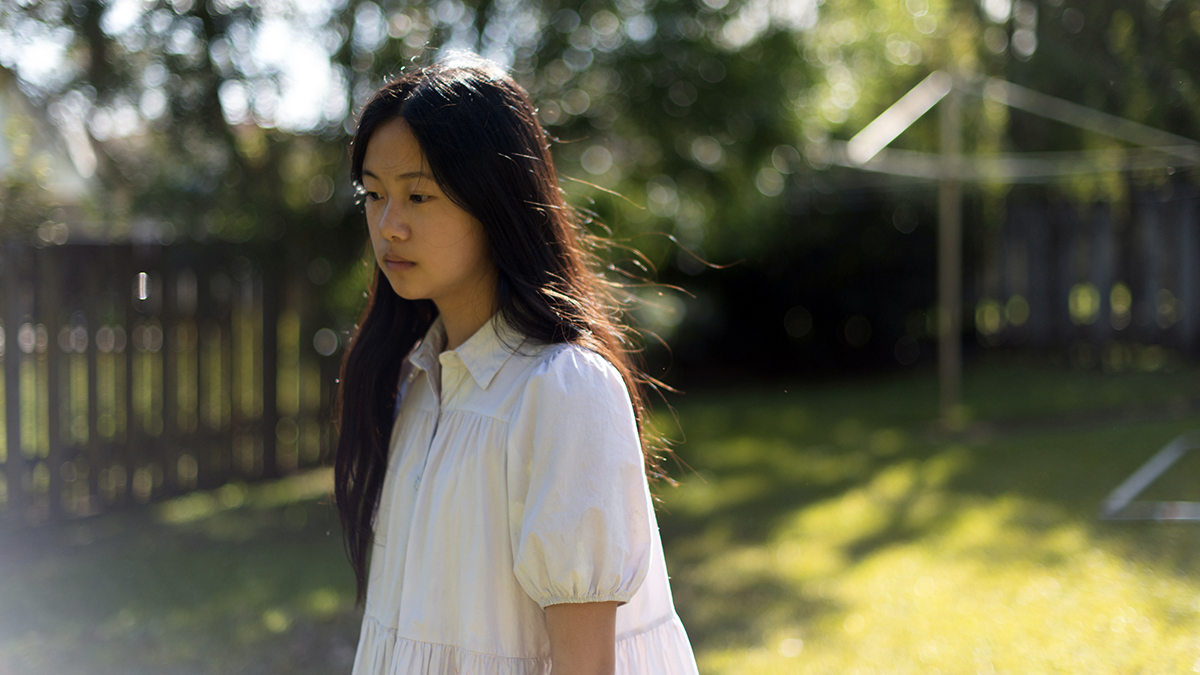 Written and directed by Stephen Kang, Breathe follows a young girl named Jaehee (Gloria Zhang) in a tale that blends elements of The Exorcist with a con. Pressured by her father, Jaehee uses her "abilities" to pray over a mentally ill woman who believes she is possessed. The short is a promising start for Kang, who could easily expand the story of Jaehee in the direction of the dramatic or supernatural horror.
Champ — dir. Hannah Peterson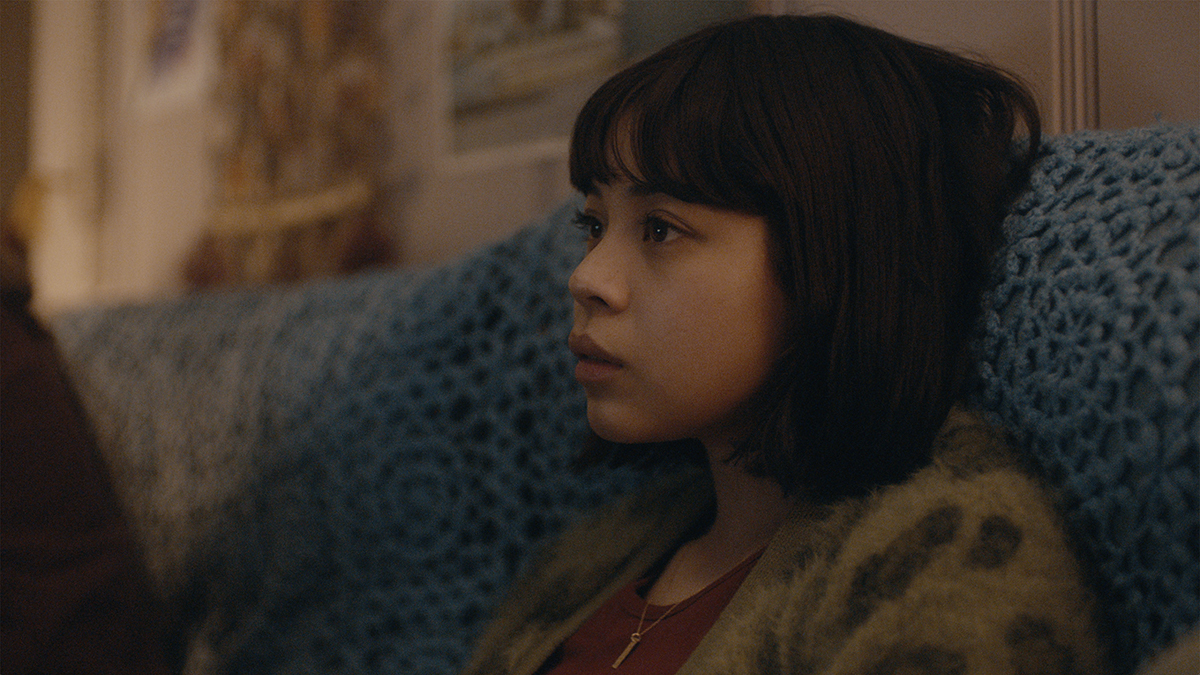 This is quietly the year of Hadestown at Sundance, what with Amber Grey in Master and now Eva Novlezada in Champ. The short follows Novlezada as Genevieve, who reveals after her basketball practice that her coach has assaulted her to her teammates. Sexual assault is often explored in film, but instead of putting Genevieve's trauma at the center of the story, Champ is about justice and vengeance and sisterhood.
Close Ties to Home Country — dir. Akanksha Cruczynski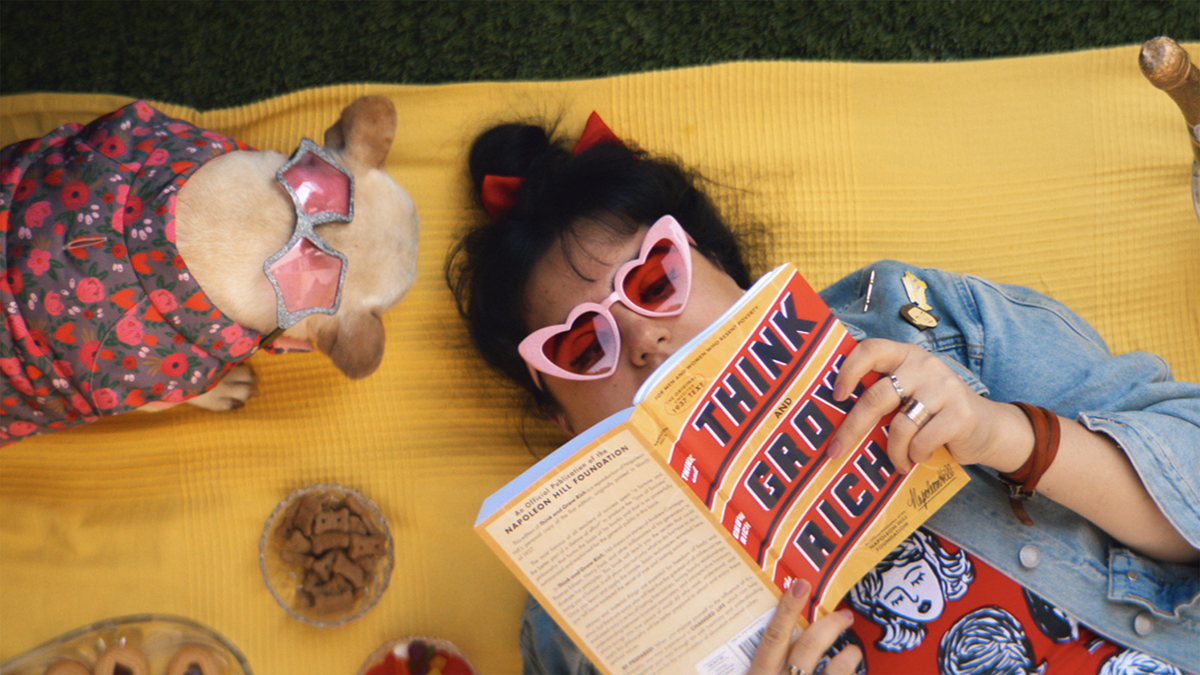 A heartfelt piece that stars the director and writer Akanksha Cruczynski, Close Ties to Home Country is firstly funny. But beyond the humor of Akanksha is the struggle that she faces with immigration and the distance she feels from her family. Spending the time dogsitting, Akanksha recalls her difficulty with the holidays, her anticipation of seeing her sister for the first time in nine years, the fears she has of returning to India, and not being able to come back to the US. Cruczynski balances humor and drama deftly and leaves us wanting more.
Huella — dir. Gabriela Ortega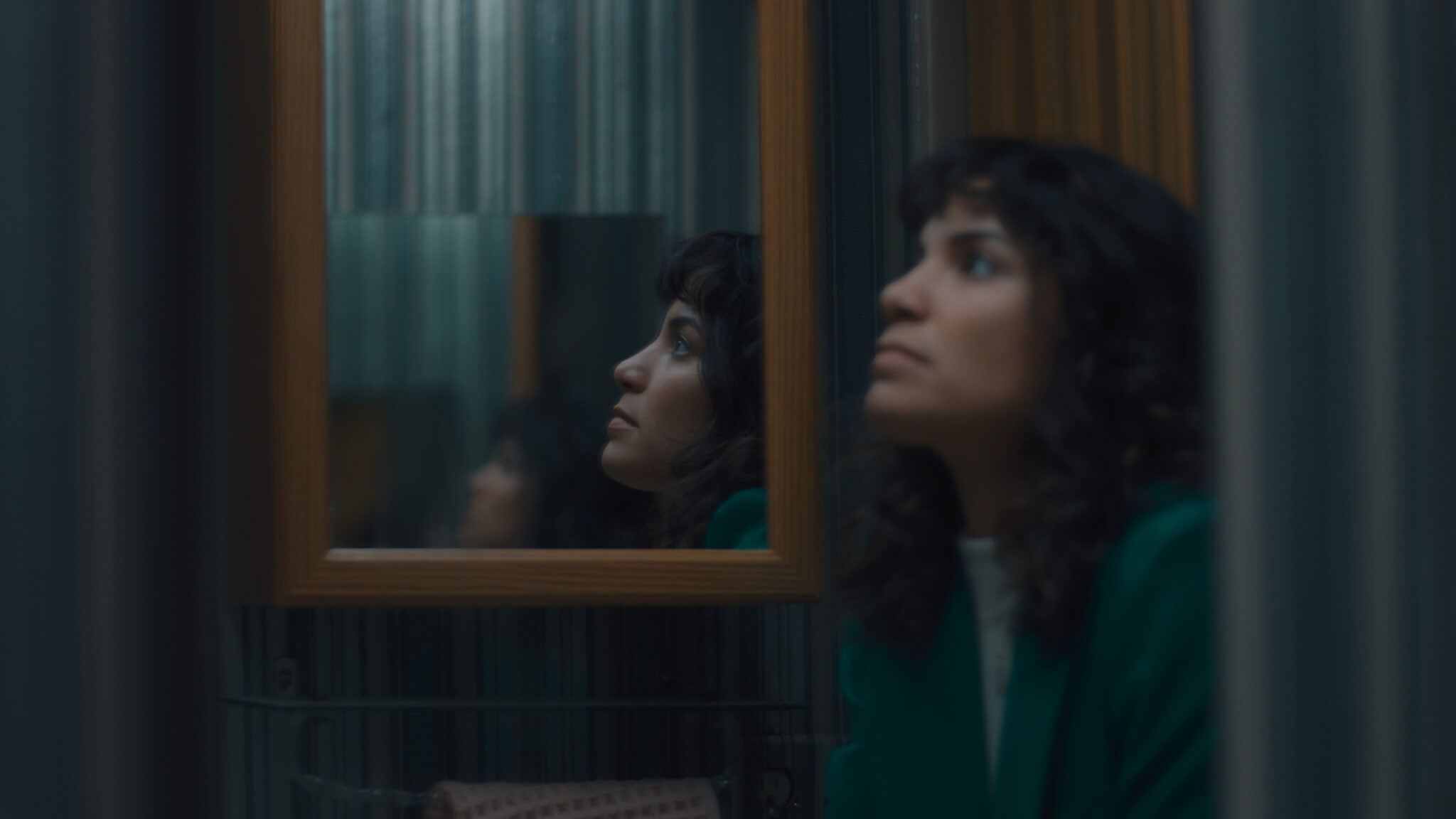 Artistic and musical, Huella tells the story of a flamenco dancer who is grieving the death of her grandmother. Heavy with magical realism, Huella is an experience that is not easily described. Jumping from her impassioned dancing to the haunting curse from her grandmother's death, this short is magnetic and Shakira Barrera's performance is perfectly expressive.
Love Stories On the Move — dir. Carina Gabriela Dașoveanu
This short wavers between dull scenes of a married couple and glimpses into the vignette of other lives. Lili is a taxi driver married to Dani, an amateur fisherman and generally boring character. While her marriage at home is loveless and Dani is quietly insufferable, Lili's work-life as a driver exposes her to love of all kinds. Love Stories On the Move is slow and quiet, but there's much to be redeemed with Dașoveanu's short.
Maidenhood — dir. Xóchitl Enríquez Mendoza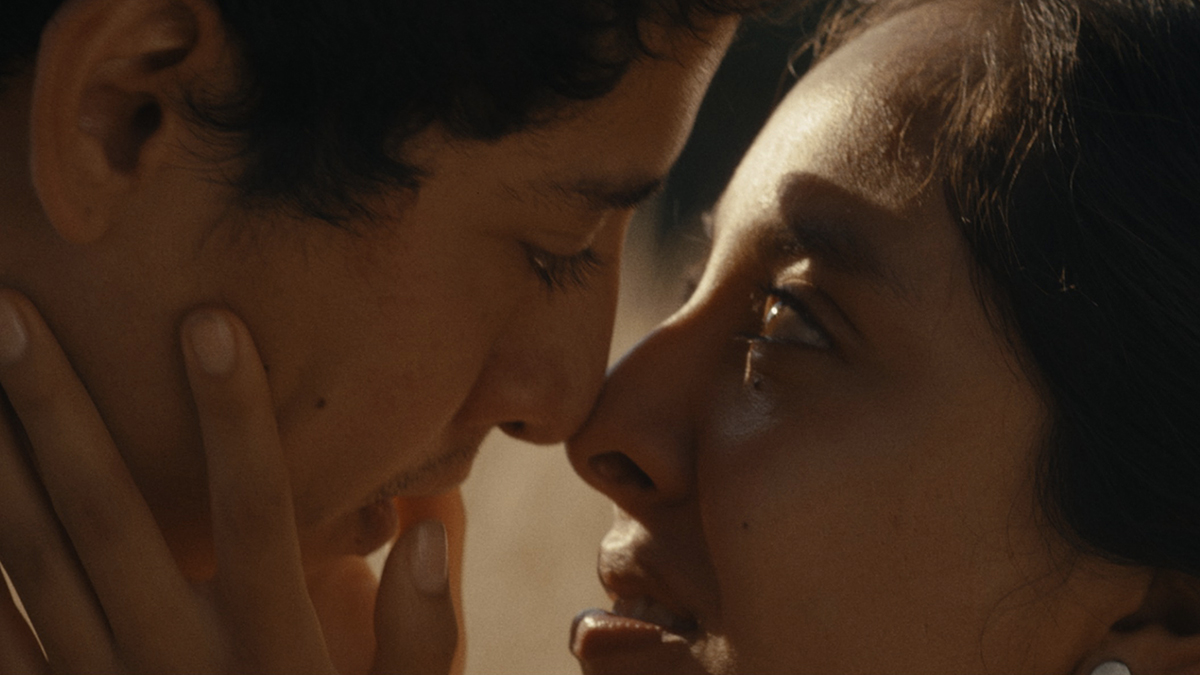 For many women across the world, their virginity is their worth. In Xóchitl Enríquez Mendoza's short Maidenhood, the young Catalina struggles with the pressure and tradition of her people who put all of her value in her purity. She is in love, but after her marriage, the lack of a newly broken hymen turns her new husband and community against her. Maidenhood is subtle and infuriating, and while Mendoza is not exploring an entirely new subject the framing is exciting and it is a glimpse into a rarely explored culture.
Makassar is a City for Football Fans — dir. Khozy Rizal
Homosexuality is not just stigmatized in other countries but in many of them, it is illegal. Homophobia is rampant in countries and Makassar is a City for Football Fans addresses that fear and stigmatization that is rampant. Akbar lives in a city obsessed with football and in order to bond with his new friends from college, he has to pretend to love the game and suppress parts of himself in order to fit in. Khozy Rizal's short is effective and devastating.
Night Bus — dir. Joe Hsieh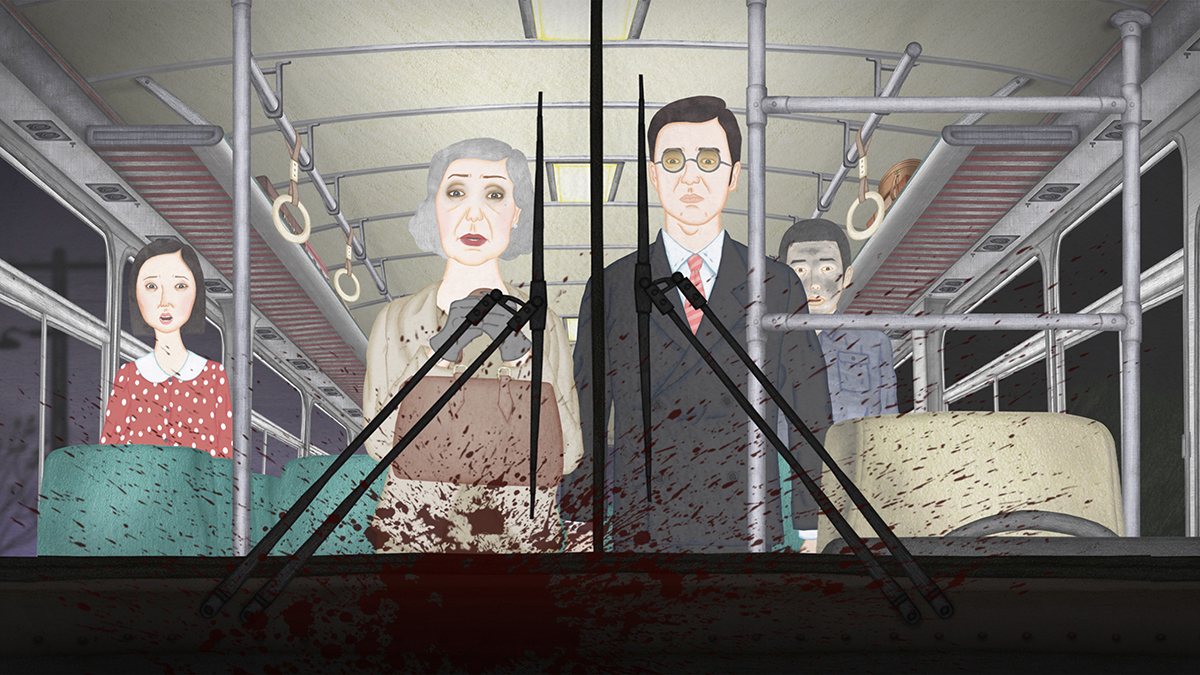 One of my absolute favorite shorts of the year, Joe Hsieh's animated Night Bus is everything that is exciting about a mystery. With elements of noir and horror, Night Bus starts with a stolen necklace on a late-night bus and it slowly devolves into a tale of hate, love, and vengeance. I would watch a full-length feature just of this story, and I can't wait to see what Hsieh does next.
Sandstorm/Mulaqat — dir. Seemab Gul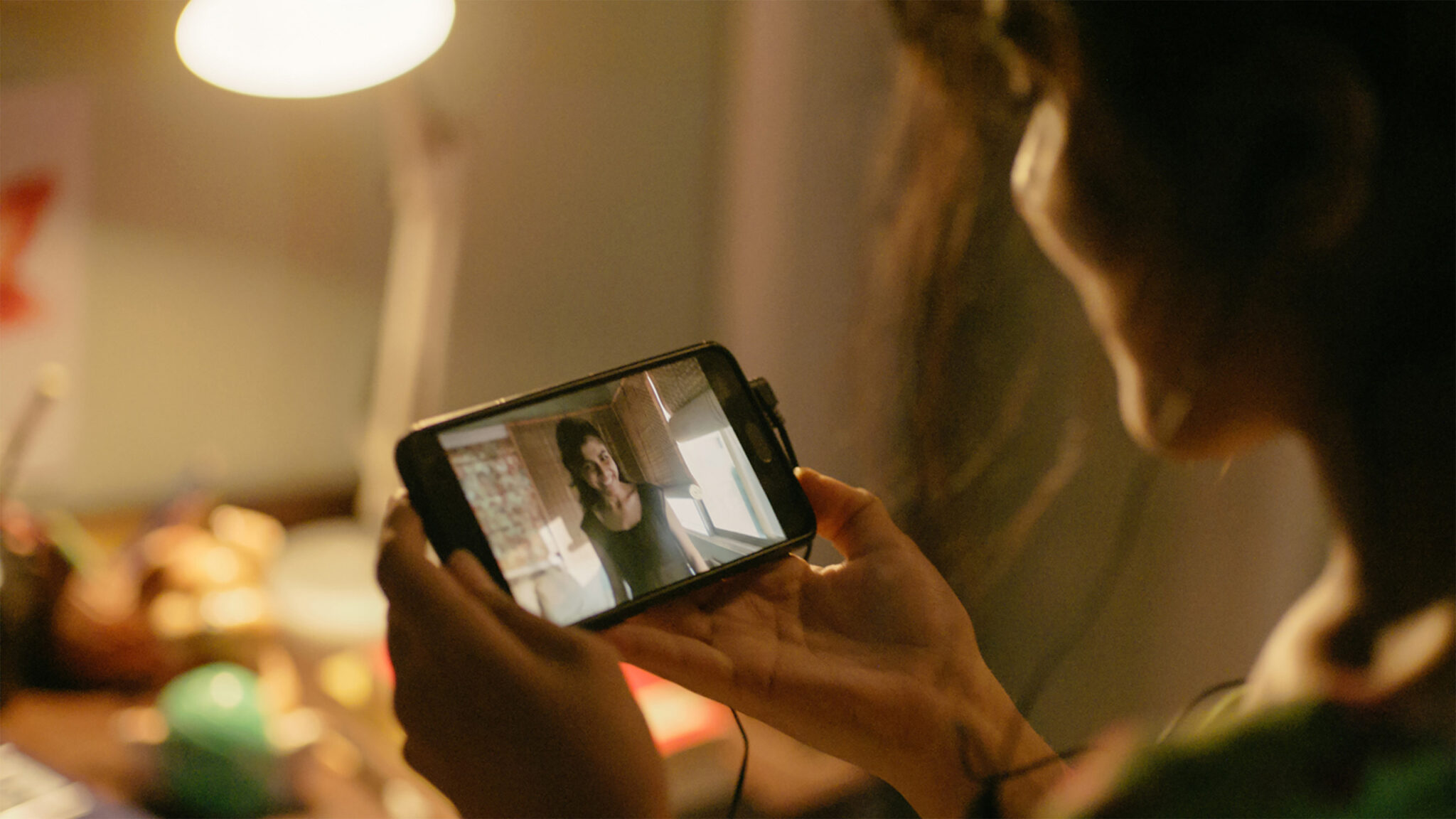 When a teenage Zara shares a sensual dance video with her online boyfriend, she is treated to the ugly side of a digital relationship. Her boyfriend begins to blackmail her into meeting him in person, using the patriarchal society and pressure to keep her trapped. Seemab Gul crafts an economical story in the time available and makes me curious to see what more could come from a longer story.
Shark — dir. Nash Edgerton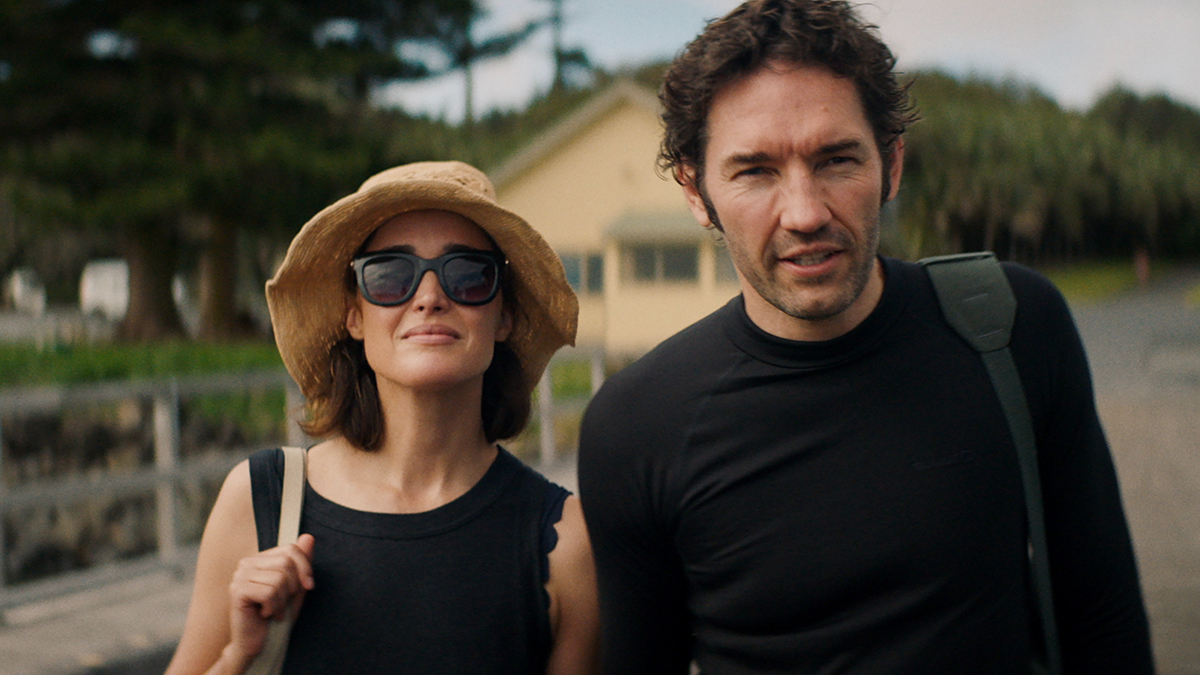 In many ways, Nash Edgerton's short Shark feels like the prelude to a hit rom-com. Jack loves pranks and after finding a significant other (a surprising Rose Byrne) who loves pranks just as much as he does, the relationship flourishes, and the pranks continue to grow in extravagance. It doesn't take a genius to see where it ends with a title like Shark, but the humor and timing is there and Shark shows off Edgerton's potential for a rom-com.
Stranger Than Rotterdam With Sara Driver — dir. Lewie Kloster & Noah Kloster
A delightfully bizarre and true story of how Jim Jarmusch's sophomore film, Stranger Than Paradise, got to the Rotterdam Film Festival told by producer Sara Driver. There's humor, there's danger, there's sex, and it's all wrapped up into a 10 minute short that will leave you amusingly informed about a bit of film history.
Sub Eleven Seconds — dir. Bafic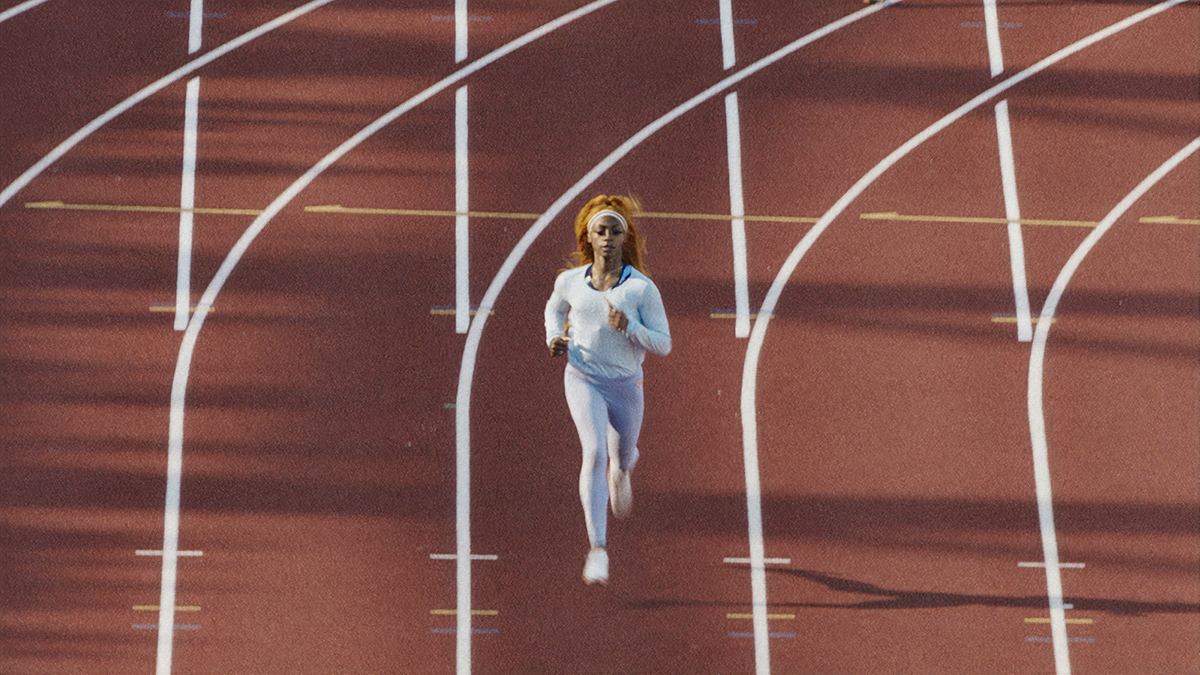 A glimpse into the life of one of the fastest people in the world, Sub Eleven Seconds introduces Sha'Carri Richardson. The country was devastated and enraged to hear that Richardson, who qualified for the 2020 Summer Olympics, was disqualified reportedly due to testing positive for cannabis. The short doesn't go into her infamous disqualification, but it does look at her connection to her family and also the recent death of her biological mother. Bafic directs a compelling documentary short that shows off his potential as a documentarian.
The Panola Project — dir. Rachael DeCruz & Jeremy S. Levine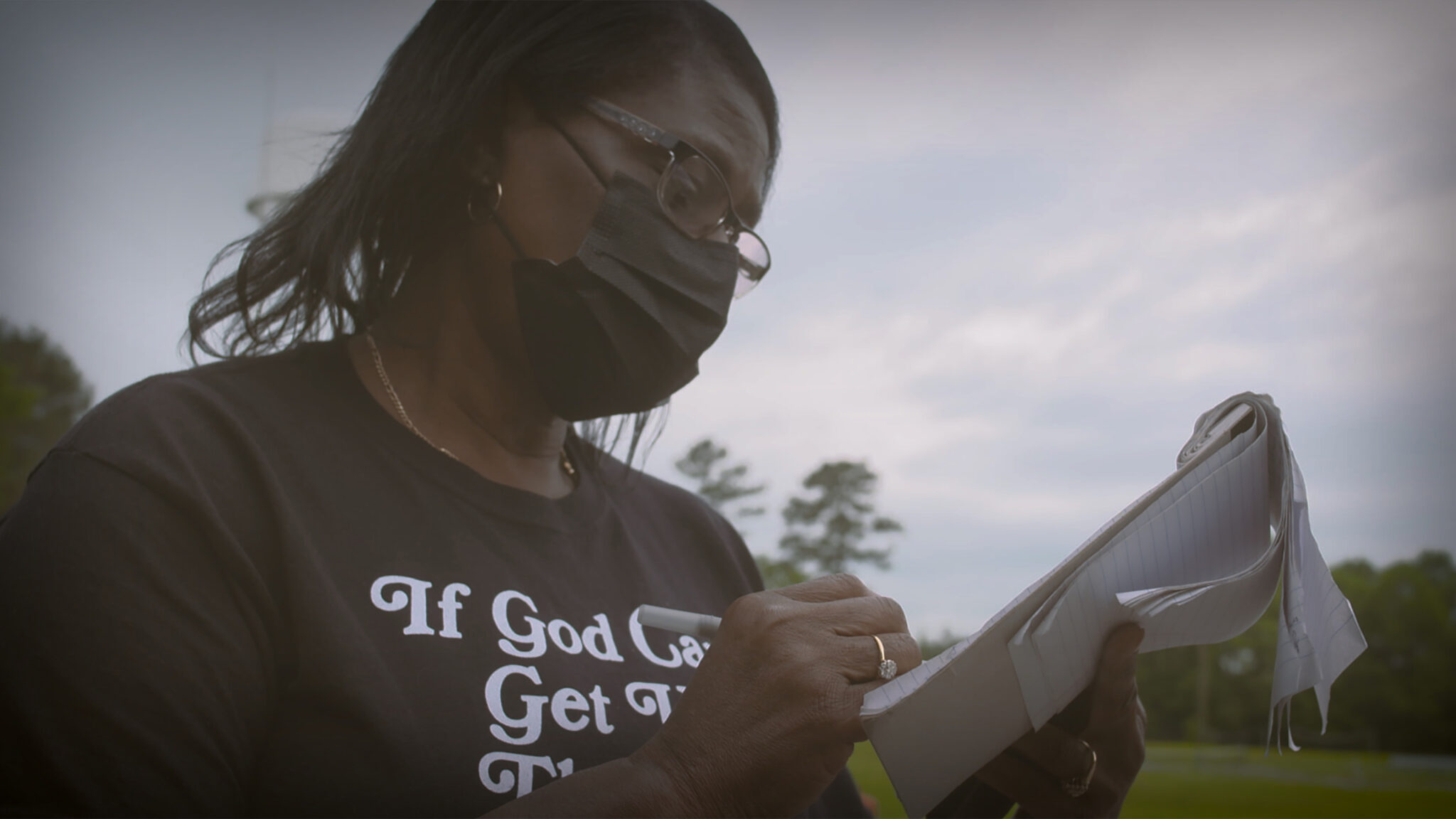 Dorothy Oliver could easily be hailed as a hero in her small town of Panola, Alabama. The Panola Project follows Dorothy around as she pushes to protect her community from COVID-19. Registering those in her community for the vaccine, talking through their fears and doubts, Dorothy does everything in her power to help the people in her town overcome the overlooked rural Black community.
Warsha — dir. Dania Bdeir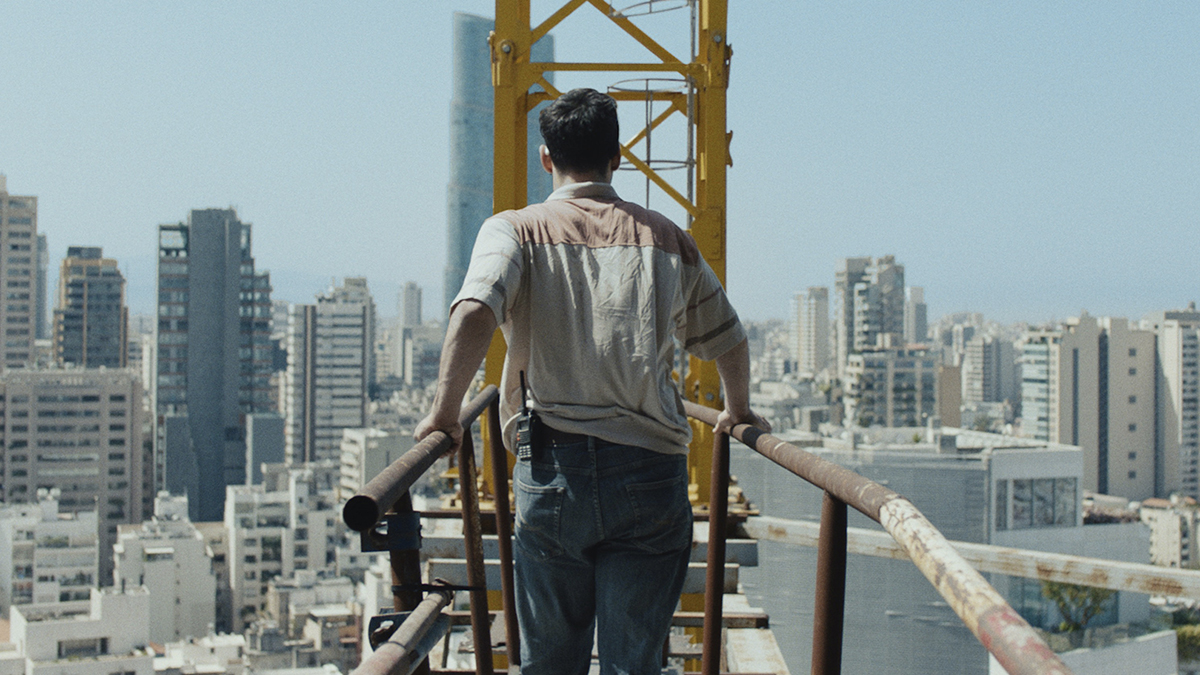 High above the world in one of the world's most dangerous cranes, a Syrian migrant finds a moment of freedom, clarity, and peace. Dania Bdeir's short Warsha starts off slow and grim as we follow the protagonist through a grueling day of labor, from his cramped worker's dormitory to a jelly-legged walk high above Beirut. But then the short explodes into life as we see the protagonist embrace solace rather than fear. A surprising gem.
Work — dir. April Maxey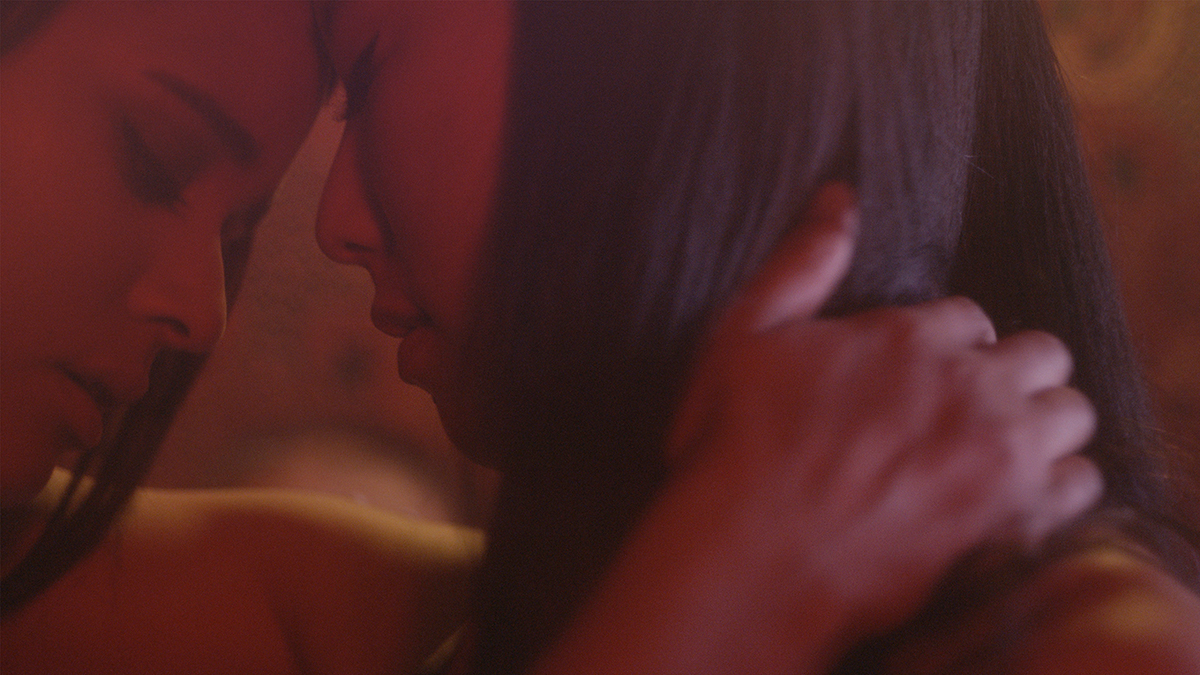 Work could easily be a pitch for a short series as director and writer April Maxey weaves an elaborate story around Gabi (Marisela Zumbado), a queer Latina freelance editor, who is struggling from a recent breakup. When she returns to a past life and an old job, she runs into an old friend (Elaine Whae), who she has immediate chemistry with. Sexy and smooth, Work left me wanting to know more about Gabi's life.
You Go Girl! — dir. Shariffa Ali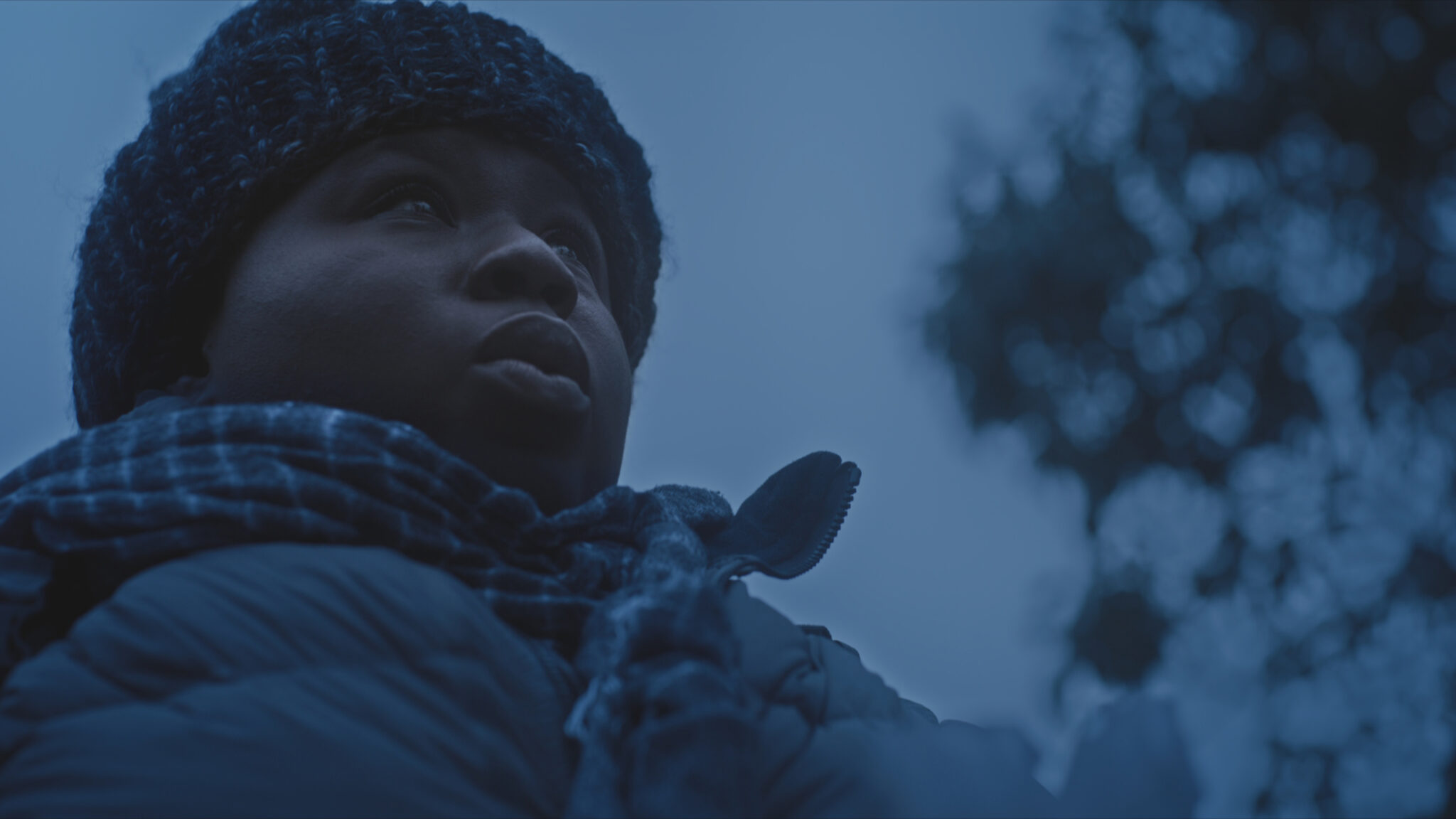 Laughter is the best medicine and sometimes finding humor in the worst situation is the best way to get over it. But Audrey (Tiffany Mann) faces not only the challenge of scaling a mountain in Oregon, but grieving a heartbreaking loss. Mann is beautifully expressive as Audrey, both funny and charming while also emotionally impactful, multifaceted in this 13-minute short. It spells good things for direct and writer Shariffa Ali and also Mann's future performances.