Title: THE AMAZING ADVENTURES OF JIMMY CRIKEY: Worlds Beneath And Above The Stars
Author: Wallace E. Briggs
Pub. Date: June 11, 2020
Publisher: Wallace E. Briggs
Formats: Paperback, eBook
Pages: 304
Find it:  Goodreads, Amazon, Kindle, TBD, Bookshop.org
Read for FREE on Kindle Unlimited!
About the Book
Do you want to know a secret?
Beneath the very ground on which you walk and beyond the stars above your head, are more worlds than you could ever dream of. There are monsters. Be afraid. Magic, wielded by witches and sorcerers. Epic adventures in worlds far across the ocean. And fearsome weapons which threaten to destroy everything.
Jimmy Crikey is a brave soul who faces some pretty scary challenges. Solving mysteries and averting mayhem, his incredible courage allows him to free up his abilities to shine and rise above every challenge in his path, on his way to discovering why he looks so very strange.
With a bright red mop of unruly hair, big blue eyes, a small snub nose, pointed ears and enormous feet, poor Jimmy is ridiculed by the neighbourhood children and runs away in search of a world where he fits in. Following a midnight flight through the forest, he stumbles into a lost, underground world called Roombelow and magic, adventure, danger and excitement await.
From the little lady who lives at the bottom of a well, a starship that wants to take him home, trolls, little people, traders and diamonite stealers to water sprites, witches, helpful dolphins, and interplanetary warfare, Jimmy learns the biggest lessons of his life.

Guest Post by the Author
List your favourite books from when you were a child and talk about how you see them as an adult.
Books were in short supply during my childhood. Those I remember most vividly were Grimm's fairy stories, a large book with beautiful, highly coloured illustrations many of which bordered on the frightening. Perhaps my most favourite stories were of Rupert, written in both rhyme and prose. Otherwise the Dandy and Beano comic strips were staple fayre.
I consider Rupert's adventure stories were a safe, non-threatening but exciting read. Both books were gripping and my vocabulary was definitely stretched By the Grimm brothers. But I do not decry the world of comics as an early entry into reading of literature.
List your favourite books this year and why you like them.
My favourite adult authors are Tolkien and Rowling followed by Wilbur Smith and then a plethora of adventure writers of the ilk of Dan Brown, Baldacci, Karen Slaughter, etc.
I enjoy so many genres and outside of the classics I highly rate Smith, Brown and Baldacci. All are wonderful weavers of words and occasionally have me reaching for the dictionary. Pattinson (and his many, many co-writers) generally give me an easy read of fast-moving action stories. There is room in my life for most, except chick-lit
I also enjoy Gibbon's 'Rise & Fall of the Roman Empire' in short bursts, and very short bits of Shakespeare.
Giveaway
a Rafflecopter giveaway
1 winner will win a finished copy of the THE AMAZING ADVENTURES OF JIMMY CRIKEY: Worlds Beneath And Above The Stars, US Only.
About the Author
Wallace Briggs (1943 – present). My formative years were experienced in and around Durham City. Married in 1964 to a girl I first met at the age of eleven, Pat and I spent many happy years in the North East before employment almost took us off to emigrate to Jo'berg, South Africa but plans were changed in the final weeks and instead the company moved me to Sussex.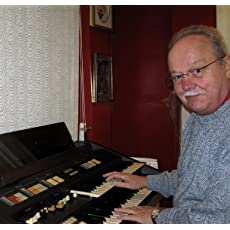 After more than twenty years in Sussex, then Hampshire, employment was again responsible for the move to beautiful rural Lancashire.
Jimmy Crikey was born one rainy day, many years ago, during a family holiday in Great Yarmouth, to entertain my son and his new found friends for an hour or so. The story expanded over the following wet afternoons in the cramped confines of a beach tent, and more and more adventures were required to keep the children entertained. Many years later I decided to commit to the written word. Now retired I look forward to sharing The Amazing Adventures of Jimmy Crikey with a wider audience. These began as several short, twenty minute duration, stories but after an encouraging review from a major Publisher I brought them together in this offering and hope they will bring a sense of wonder and enjoyment to another generation. 
Website | Facebook | Goodreads | Amazon
Tour Schedule
Week One:
Week Two:
Starting January 4th! TBA