I am thrilled to be hosting a spot on the WHEN RUBIN PLAYS by @graceyyz & @scholasticinc Blog Tour hosted by @jaimerockstarbooktours! Check out my post and make sure to enter the giveaway!
About The Book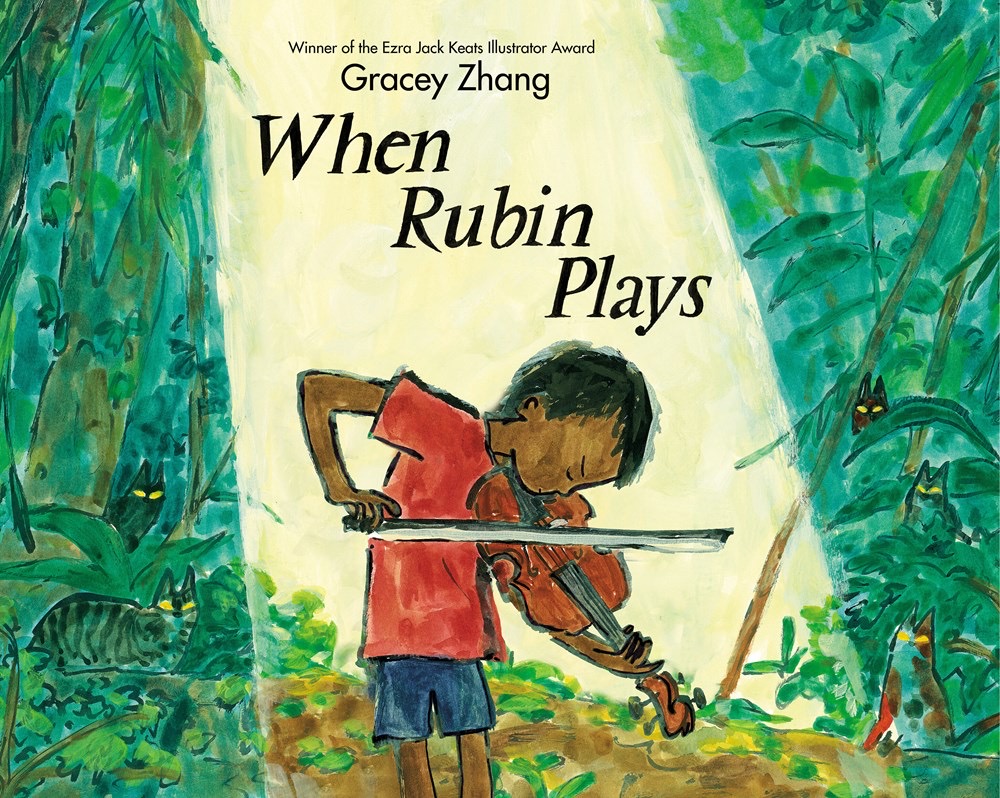 Title: WHEN RUBIN PLAYS
Author: Gracey Zhang
Pub. Date: July 18, 2023
Publisher: Orchard Books
Formats: Hardcover, eBook
Pages: 56
Find it: Goodreads, https://books2read.com/WHEN-RUBIN-PLAYS
From the PW Flying Starts creative force, Gracey Zhang, comes a touching and beautiful story about community, finding your own voice, doing what you love the most, and expressing your passion with FORTE!
Rubin loves the beautiful sounds that are played by the orchestra. He wants to learn to play the violin and make his own music. But when Rubin plays, it doesn't sound like he imagines it should. Rubin goes into the forest to practice alone and despite only getting the violin to screech, he finds an unlikely audience that loves his unique style.
In another inspiring and lyrical picture book that deftly dives into the psyche and heart of a child's viewpoint and experience, the creator of Lala's Words, Gracey Zhang, offers confidence to everyone who longs to master something that can be difficult and shows that there is only one way to do something right: that is to do it your own special way.
This is the next book from one of today's most gifted young creators. Zhang is a Publishers Weekly's Spring 2021 Children's Flying Starts creator and her debut, Lala's Words, was the 2022 EJK Award Winner, with endless praise: "Little Lala helps the weeds in the vacant lot blossom into full, gorgeous plants just by talking to them and showing them a little love. This picture book is breathtaking, and Zhang's use of color really helps the story come alive. It's like a modern inverse of The Giving Tree." — Paul Swydan, The Silver Unicorn Bookstore