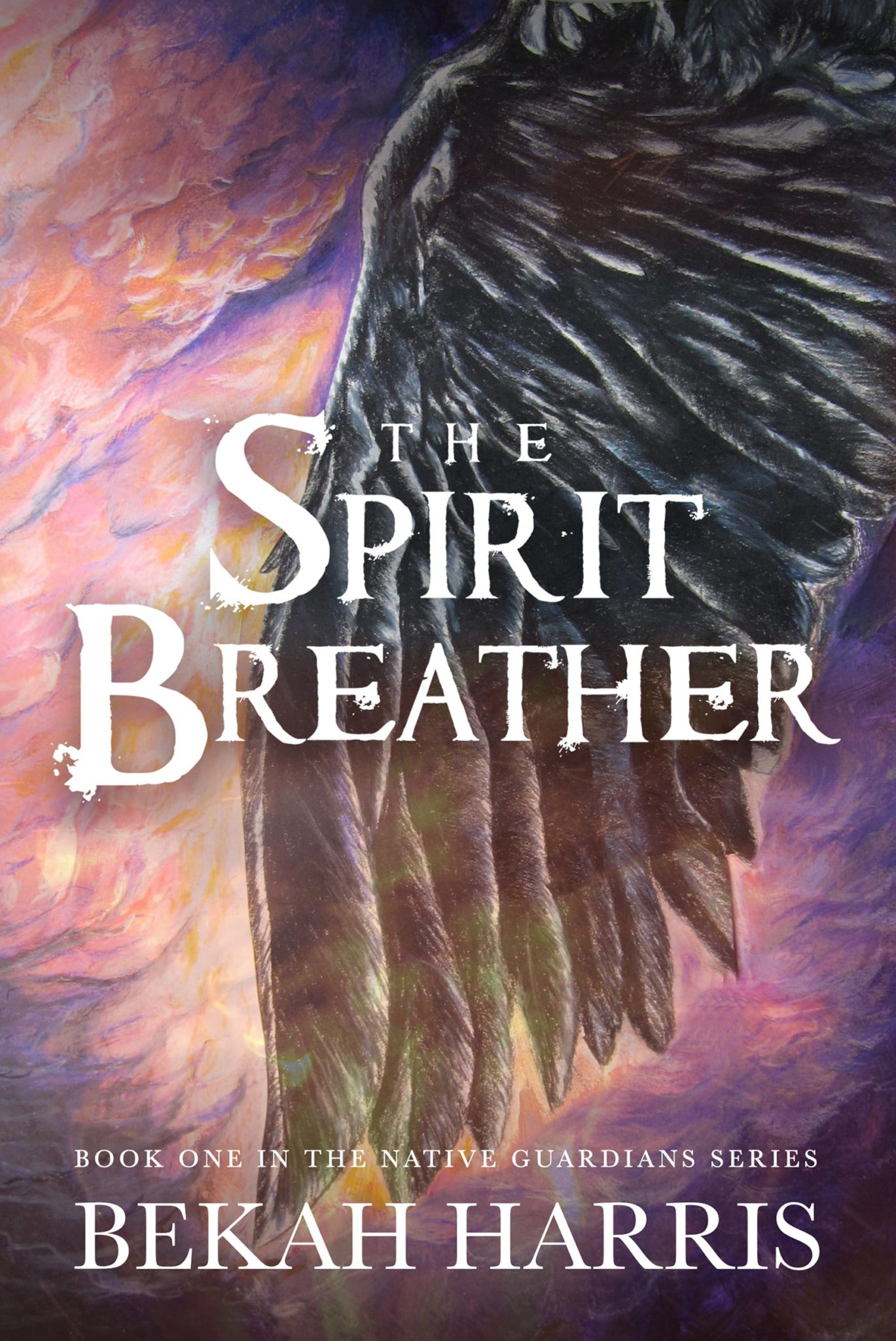 About the Book:
Title: THE SPIRIT BREATHER (Native Guardians #1)
Author: Bekah Harris
Pub. Date: October 1, 2017
Publisher: Dreamlake Media
Formats: Paperback, eBook
Pages: 252
Find it: Goodreads, Amazon, Kindle, TBD, Bookshop.org
READ FOR FREE WITH A KU SUBSCRIPTION! ( A 30 Day Trial is Free Now!)


The Vampire Diaries meets Native lore in this dark fantasy romance.
An immortal guardian.
A soul-stealing enemy.
A dangerous, new power.
Only the Spirit Breather can stand against the darkness…
Months after surviving an assault that nearly claimed her life, Emily Morrow's summer goal is to forget about the memories that lurk in her nightmares. So when her friends invite her on a post-grad camping trip in the mountains, she jumps at the chance to escape her haunting past, even for just a few days.
But even miles from home, Emily's past is closer than ever.
When her best friend, Kadie, is snatched by the dark creatures nesting in the forest, Emily comes face to face with the truth behind her chilling past. Together, with the mysterious Joseph Stomper, who is much more than he seems, Emily must find the courage to embrace her role in a centuries-old prophecy and harness a dangerous gift before she loses everyone she loves.
With Kadie's life hanging in the balance, will Emily learn to control her new power? Or will the darkness destroy them both?
Filled with deadly magic, frightening folklore, and forbidden romance, The Spirit Breather is a spine-tingling paranormal fantasy that will keep you turning pages well past your bedtime.
What Readers are Saying:
"Sometimes a book will come along that will surprise and captivate you, it will draw you into the story and make you a part of the world. This is such a book!! This book was simply brilliant!!! I adored every minute of it." – Natalie, A Book Lover's Life
"It was so refreshing to open this book up to a new kind of story, with Native American characters taking center-stage and diving into an entire mythos of lore, spiritual awakening, latent magical powers, ageless sage leaders, and, naturally, angsty young people battling not only big scary monsters, but themselves in a conflict of deep personal struggle, of self-discovery, of a painful past, and of a hopeful future." – Dustin Street, Big Small Town Books
"The amount of detail and heart Harris put into her characters and setting make The Spirit Breather stand out from the crowd. The story is wildly entertaining, the characters are easy to love, the plot is carefully crafted, and the writing is lovely. This was a refreshing read and I'm looking forward to more about Joseph and Emily in the future." – Amazon Customer
Grab the rest of the books in the series!
Our Review:
Rating: ★★★½☆☆
I've been reading a lot of YA lately as an escape from pandemic-induced anxiety (a sentence none of us probably thought we would be typing, #StayAtHome). The Spirit Breather is a great escape from the grimness of current events – it's a pulse-pounding run through the woods full of Cherokee lore and teen romance.
The Spirit Breather follows Kate, a young woman who recently recovered from a brutal assault outside a nightclub. When Kate goes camping and her best friend gets abducted, she learns she is part of a Cherokee prophecy to rid the world of soul-stealing witches called Raven Mockers.
Along the way, Kate falls in love with a supernatural warrior sworn to protect her and discovers a family she never knew she had.
There's a balance between flooding your reader with a ton of world-building exposition and letting them fumble around for details in the dark at the beginning of a new series. Here, I think the author struck that balance perfectly. Harris respected her audience enough not to provide tons of exposition and backstory at the beginning of the book. Instead, she painted a quick middle-of-the-action scene and then introduced the reader to the main character Emily to learn more information about the world as Emily does.
However, that decision to save the exposition for the moments when Emily learns things did at times make the book feel a little thin – some new pieces of information seemed to be glossed over or introduced out-of-the-blue when it was convenient for the narrative. There were a few times deus-ex-machina type information suddenly solved an unsolvable problem.
The pacing seemed to be another issue that played to the book's advantage and disadvantage. The adventure moved at a break-neck speed and established the urgency of the danger involved, but relationships between characters also developed in unrealistic bursts of speed. While the action moving quickly worked in the book's favor, the sudden romantic developments felt a little jarring.
Even with that pacing problem, I did really appreciate the romance between Emily and her protector, Jacob. It felt sweet, subtle, and non-creepy, which is a major accomplishment in supernatural YA relationships (think of the power-imbalance and weird paternalism of Twilight). I also really liked that the author resisted the impulse to create a love triangle involving Emily's ex-boyfriend. When the action hit its adrenaline-pumping apex, it was nicely balanced by the calmness of the romance.
Overall, I found The Spirit Breather unique and refreshing. I'm unfamiliar with Native American folklore, so using those elements was new and interesting to me as a reader. With that backdrop, the author created a fresh adventure to open this action-packed series.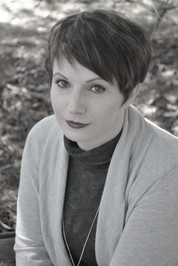 About Bekah:
Born and raised in the mountains of East Tennessee, Bekah Harris has been writing since she could hold a pencil. The beauty of her home in the Appalachian Mountains, along with the legends, myths, and folklore of that area, is what inspires the unique plots and settings captured in her young adult fiction. In addition to her love of all things fictional, Bekah is also a freelance writer and editor, an occasional adjunct professor, and a high school English teacher. When not working, Bekah can be found at home building block towers for her son to knock down, drinking coffee and watching Netflix with her husband.
Website | Twitter | Instagram | Facebook | Goodreads
Giveaway Details:
One lucky winner will receive a signed finished copy of the THE SPIRIT BREATHER, US Only.
a Rafflecopter giveaway
[ Giveaway Link ]
Tour Schedule:
Week One:
Week Two: