Sundance 2020 was an event of epic proportions and WanderLuxxe was on hand for the fourth year to host some of the best events celebrating women and people of color! Founder, Marti Hines told us: "It's amazing to be back at the festival for the 4th consecutive year. Our initiatives and efforts to promote diversity and inclusion in the space of film and television have become an integral part of the Sundance experience. While celebrating this progress WanderLuxxe still has so much more in store on paving the way to share Black and brown stories."
One way that WanderLuxxe continued to celebrate black stories this year, was by hosting the official afterparty for The 40-Year-Old Version and its visionary, Radha Blank.  One of Sundance's biggest film hits this year, The 40-Year-Old Version follows Radha, a down-on-her-luck playwright who thinks the only way she can salvage her voice as an artist is to become a rapper at 40. 
After the illustrious Sundance premiere, WanderLuxxe hosted the official afterparty celebrating Radha, who also wrote and directed the film. With dope performances by Radha herself, as well as her costars, Oswin Benjamin and Imani Lewis, with DJ sounds by Brian Henry. Guests including Lena Waithe, Issa Rae, Yvonne Orji, Jay Ellis, and Kendrick Sampson left Main Street to join the cast at the event. The party hosted by Wanderluxxe, Color of Change, Open Society Foundations and Grey Goose proved to be one of the best of opening weekend.
Check out some photos of one of Sundance's IT parties this year by Katie Jones, taken exclusively for WanderLuxxe: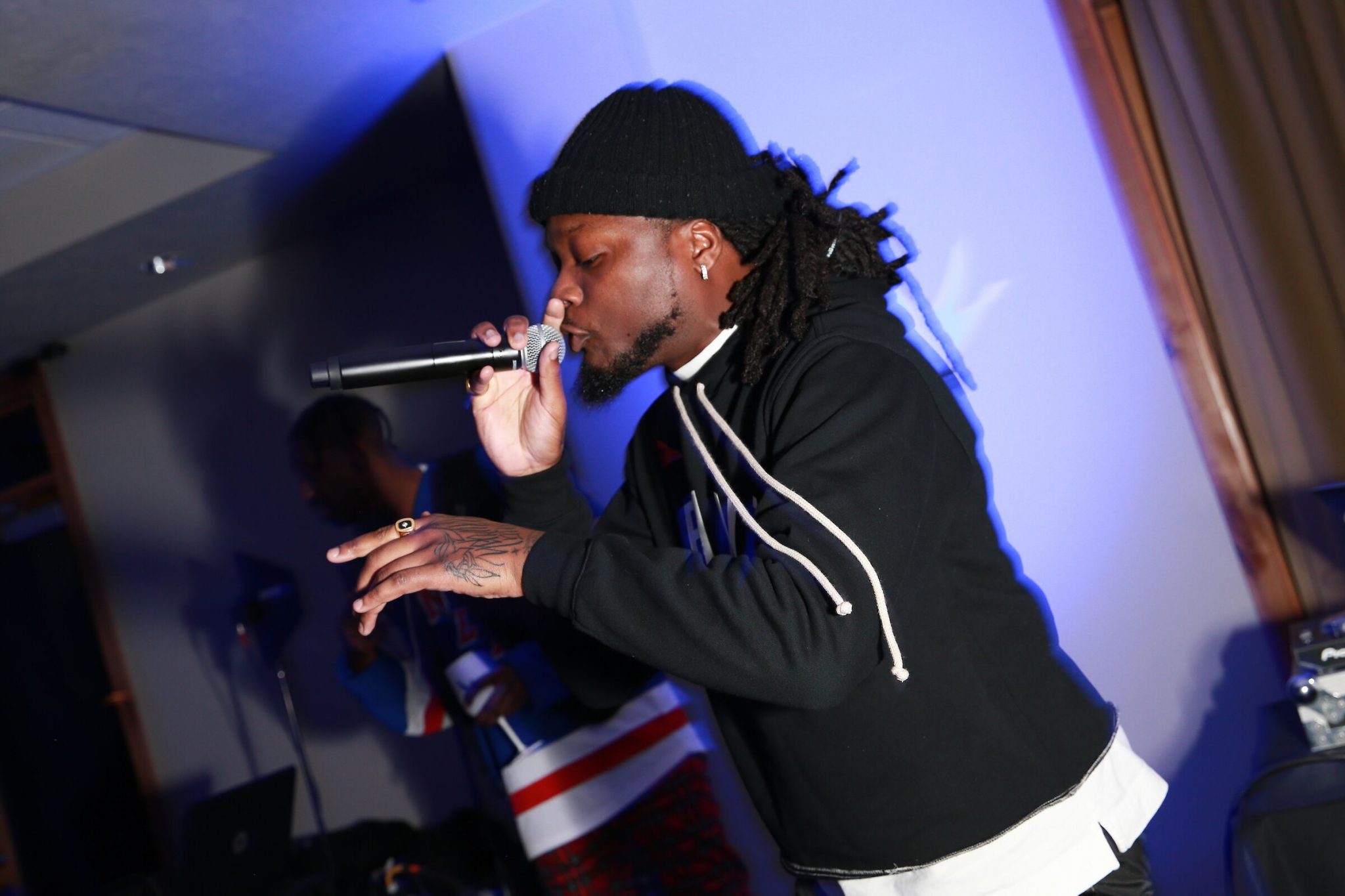 We can't wait to see what else is in store for WanderLuxxe next year. From dinners, to parties, to self-care massages, panels and more, WanderLuxxe is the place to be at Sundance and we can't wait until 2021!