Title: What I Want You To See
Author: Catherine Linka
Pub. Date: February 4, 2020
Publisher: Freeform
Formats: Hardcover, eBook, audiobook
Pages: 384
Find it: Goodreads, Amazon, Kindle, Audible, B&N, iBooks, Kobo, TBD
Rating: ★★★★★
Synopsis: Winning a scholarship to California's most prestigious art school seems like a fairy tale ending to Sabine Reye's awful senior year. After losing both her mother and her home, Sabine longs for a place where she belongs.
But the cutthroat world of visual arts is nothing like what Sabine had imagined. Colin Krell, the renowned faculty member whom she had hoped would mentor her, seems to take merciless delight in tearing down her best work—and warns her that she'll lose the merit-based award if she doesn't improve.
Desperate and humiliated, Sabine doesn't know where to turn. Then she meets Adam, a grad student who understands better than anyone the pressures of art school. He even helps Sabine get insight on Krell by showing her the modern master's work in progress, a portrait that's sold for a million dollars sight unseen.
Sabine is enthralled by the portrait; within those swirling, colorful layers of paint is the key to winning her inscrutable teacher's approval. Krell did advise her to improve her craft by copying a painting she connects with . . . but what would he think of Sabine secretly painting her own version of his masterpiece? And what should she do when she accidentally becomes party to a crime so well-plotted that no one knows about it but her?
Complex and utterly original, What I Want You to See is a gripping tale of deception, attraction, and moral ambiguity.
Nerdophiles Review:
There are a lot of times back in my high school English classes where I remember we analyzed text for literary devices and the failsafe, go-to device was "imagery." If you don't know your alliteration from your assonance, imagery was the low-key, pseudo-intellectual, easy way out.
I also remember a lot of class discussions and essays where we'd use the cliche about how the author "painted a picture with words" with their "imagery."
Every piece of fiction writing has imagery. If an author does their job, they're describing things in some way to the reader. Well, I'm here to tell you that What I Want You To See is bursting with imagery. And author Catherine Linka actually does paint pictures with her words.
But this time, I don't mean it in an I-just-want-to-stop-discussing-James-Joyce-and-go-home kind of way. This book is so beautifully written, it's a joy to read. I also loved how the characters often found themselves making fun of their classmates' work in their own versions of those BS, post-modern English class critique discussions!
It has to be incredibly difficult to write about art and art school without having corresponding visual illustrations, but Linka pulls it off masterfully. Her descriptions of paintings, sculptural machines, and avant-garde clothing are precise, detailed, and almost tactile. Even though she does a fabulous job, I still wish there were corresponding illustrations if only to verify how closely my mental images and Linka's words line up with actual works.
The book follows a teenaged Sabine through her first semester on scholarship at a prestigious college art school. After a series of bad decisions involving petty theft and art forgery, she finally starts to take ownership of her career, her love life, and her choices.
Sabine's character feels realistic — she's struggling with grief, living paycheck to paycheck after she's been homeless, and she oftentimes makes poor decisions in response to her environment. Linka takes away the 'otherness' associated with Sabine's teenaged homelessness. She shows just how easily Sabine's circumstances change after the death of her mother, and doesn't make moral judgments about Sabine's lack of permanent housing. Instead, she focuses on Sabine's response to her hardship, and how that hardship informs her painting.
Even when Sabine is unlikable because of her poor choices, Linka makes it clear that her heroine is not irredeemable. Sabine is multi-faceted, and so is this book. When art school struggles and her past threatens to derail Sabine, the author also interjects lighter (albeit still complicated!) undercurrent of romance.
I'm a sucker for a good YA romance, and this book delivers. From the mysterious grad-student to the delightfully pure-of-heart friend, Linka portrays a romantic and sexual (though not graphic) coming-of-age alongside her moral coming-of-age. The scene involving sex is written in a way that focuses more on the feelings and romance around sex instead of the act itself. I felt like it was a really satisfying way to portray the emotional closeness of the characters without veering into M-rated territory.
What I Want You To See is fabulous. Go pick it up and plan to engage with paintings in a way you haven't seen (or read!) before.


"Linka delivers intrigue, betrayal, and a feast for art lovers."―Mary McCoy, author of Printz Honor Book I, Claudia

*"Clear-sighted and heartbreakingly true, this is a genuine portrait of a girl in quiet crisis learning to see things as they are."―Booklist (starred review)

"Tense, smart, and engaging . . . What I Want You to See is a stunning portrait of deception, artfully peeling back layers of secrets to reveal a meticulously crafted crime."
―Elle Cosimano, award-winning author of Nearly Gone

"A messy, heartbreaking and very real journey of learning to let others see who you truly are."―Carrie Arcos, author of the National Book Award Finalist Out of Reach

"A stunning page-turner that will tear your heart and paste it back together."
―Kim Purcell, author of This is Not A Love Letter and Trafficked
About Catherine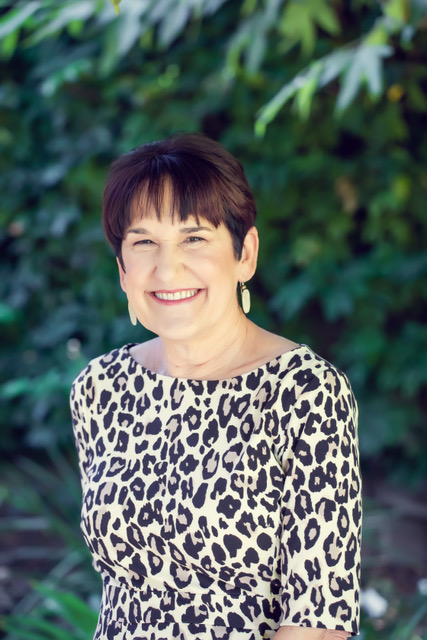 Catherine Linka has been immersed in books her whole life, most recently as a writer and bookseller. She's the author of the young adult novel What I Want You To See as well as the dystopian duology A Girl Called Fearless and A Girl Undone. Catherine lives in Southern California and watches hawks and hummingbirds when she should be writing. 
Website | Twitter | Instagram | Facebook | Goodreads
Giveaway Details:
3 winners will win a signed finished copy of WHAT I WANT YOU TO SEE, US Only.
a Rafflecopter giveaway
Tour Schedule
Week One:
Week Two:
Week Three:
Week Four: