By Victoria Schmid
Now that the holidays have faded from view, I'm stuck daydreaming about all the series that I binged and the new movies that I watched. The top of the list is Star Wars, of course. With so much new content in the past months, there's plenty to think about! Admittedly, I'm a new fan, so be gentle with me. However, I'm probably not alone in my fascination with the contrasts between The Mandalorian and Episode IX. 
At the end of November, Parrot Analytics reported that The Mandalorian was 31.9 times more in demand than the average show. Rotten Tomatoes gives the series a 95% and IMDB granted it 8.8 stars.  Pretty good reviews, right? Add that to the fact that Baby Yoda practically broke the internet, and there is no doubt that The Mandalorian played a role in attracting almost 24 million Disney+ subscribers. 
On the other hand, Star Wars: The Rise of Skywalker averaged only a 52% rating on Rotten Tomatoes and 6.9 stars on IMDB. It recently surpassed a billion dollars in ticket sales, but attendance has declined dramatically week by week for one of the worst revenue drops that Disney has ever seen. 
So was the movie really that disappointing? Is The Mandalorian really that great? Or is it more complicated than that? Here's my take on Episode IX and The Mandalorian, with their respective pros and cons. 
The Mandalorian
Pros: I watched the show religiously, and I can't say enough about its high production quality. The visuals, acting, music, screenplay… all of it: so good. And the Child? That green-wrinkly-thing-gone-pop-icon undoubtedly swayed public perception in favor of the series. Even more than production quality and internet sensationalism, however, The Mandalorian capitalized on its greatest strength: narrative freedom.
Think about it. The series benefits from all the magic of the universe without confronting the difficulties of a larger-than-life saga. In a (relatively) new world with new characters, Jon Favreau and team take full advantage of this blank slate. They capture the best of Star Wars with epic battles, conflicted characters, stunning visuals, whimsical creatures, and planet-hopping journeys. 
Cons: I'll be honest, I have little to say here. Some of the middle episodes lacked an original plot, and the fluidity between episodes was less than perfect. 
The Rise of Skywalker
Pros: Though it's a controversial opinion, J.J. Abrams may be the reason this film succeeded. His masterful storytelling and creative genius made a great film out of impossible odds. The film is action-packed and emotionally compelling, new yet also nostalgic. And of course, Episode IX provides all of the great Star Wars hallmarks: exotic travels, desert duels, quality relationships, and more.
Cons: My biggest complaint about the film itself was its jam-packed plot. With all the characters to address, plotlines to conclude, and prophecies to fulfill, I understand why the film felt distracted and overwhelming at times. Sadly, too many relationships remained in limbo despite efforts to tie up all the loose ends.
Creative uses of the Force upset a lot of fans, but for a new fan like me, nothing seemed too out of place. The Mandalorian even provided a contemporary echo for Force Healing.
Most of all, the film was tasked with the nigh-impossible feat of concluding a 40-year storyline, developing and deciding the fate of too many major characters, and providing a self-contained plot, all while maintaining canonical boundaries and even protecting the future of Lucasfilm. (Because you never know…) A movie that must do all that cannot truly succeed.
So Which Is Better?
Easy answer: The Mandalorian. It's preferred by fans and critics alike, and I can't say I disagree. What I can say, however, is that I'm impressed with all that The Rise of Skywalker did accomplish, despite its flaws. I enjoyed the film immensely, and I'm convinced that most of its negative attention reflects on our impossible expectations, not the film itself.
If you haven't yet, you may still be able to catch The Rise of Skywalker in theaters, or simply wait until it comes out on Disney+. Sign up for Disney+ to eventually stream The Mandalorian there as well (though you may want to review your internet plan to make sure it's strong enough to stream). The saga may be complete, but Star Wars is far from finished—there are still plenty of shows to watch, questions to answer, and theories to share.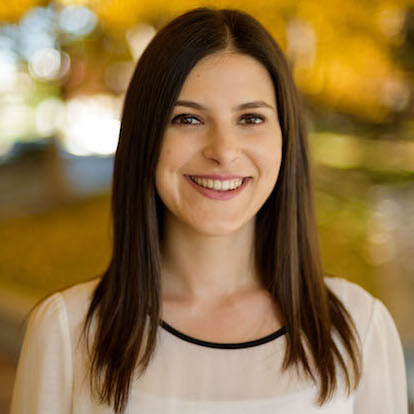 Victoria Schmid enjoys writing about technology for the everyday person. She specializes in consumer technology and internet culture and has a background in broadcast journalism. Victoria's work has been published on Entrepreneur, Best Company, and TripWire. Find more of her work here.