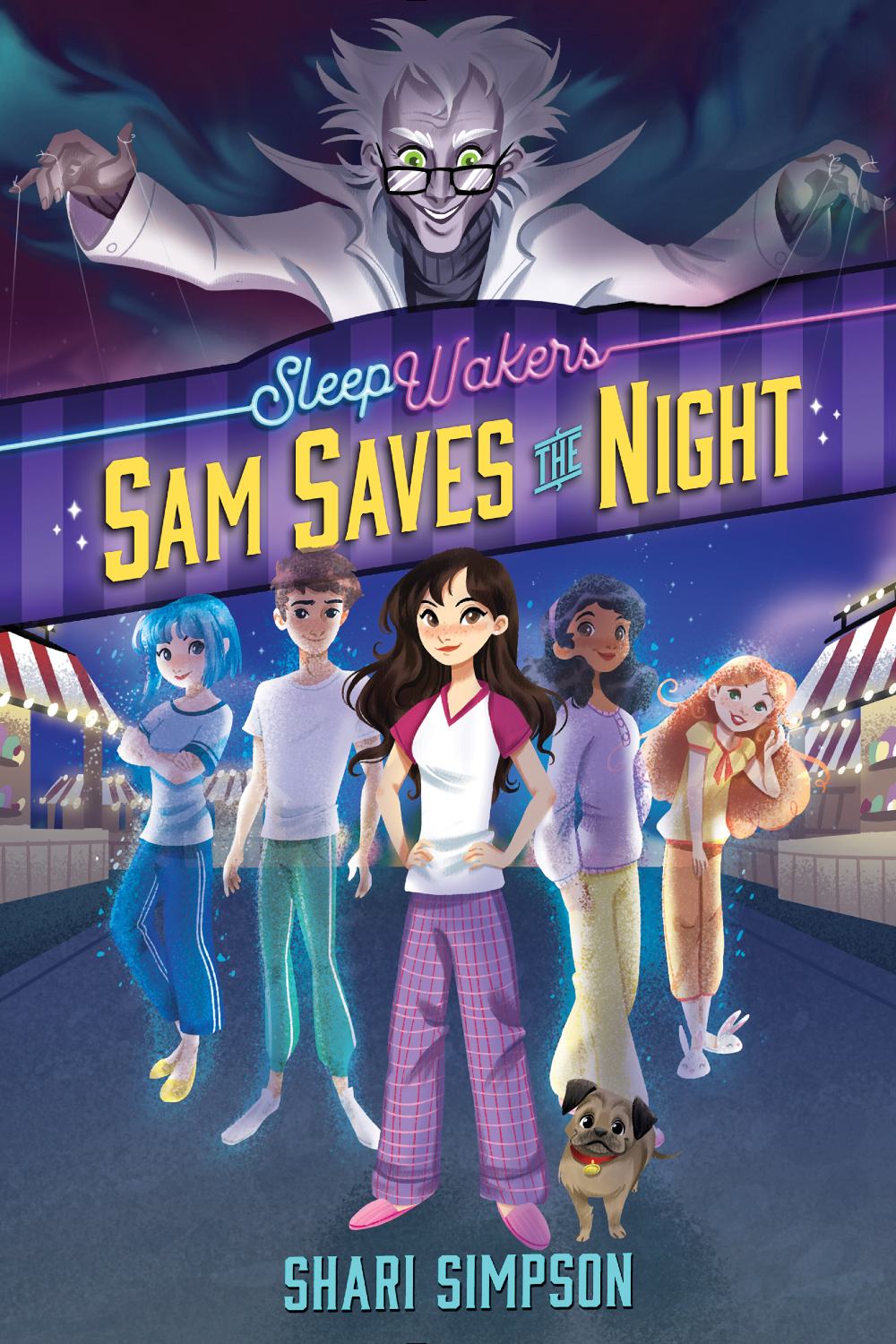 Title: Sam Saves the Night
Author: Shari Simpson
Pub. Date: October 1, 2019
Publisher: Disney-Hyperion
Formats: Hardcover, eBook
Pages: 304
Find it: Goodreads, Amazon, Kindle, B&N, iBooks, Kobo, TBD
As a proud member of the ladies-named-Sam team, it was probably inevitable that I'd check out Shari Simpson's Sam Saves the Night. After all, if the title is to be believed, I was destined to save the night! (Or at least a character with the same kick-ass name was.) Plus, I'm pretty partial to lovable misfits in extraordinary situations and the Sam in this book certainly fit the bill.
The titular Sam (not me) has spent her life suffering from uncontrollable sleepwalking urges that range from the normal wanderings to insane, chainsaw wielding feats of arboreal construction. Her mother desperately takes her to see Dr. Fletcher (the Rick Sanchez look-alike on the book's cover) who promises to help her overcome her affliction. Instead, he unlocks her innate power to travel across a different sort-of spirit-like world outside of her body.
Unsurprisingly, when you have a bunch of teens and preteens going unsupervised in a world with few limitations they break off into little clubs or cliques focused around their common interests. From kids who just want to play on the playground all night to do-gooders using their powers for the good of productivity, there are any number of ways to spend the now free nights Sam finds herself with.
Throughout the book Sam finds herself navigating this strange new night-time world, making new friends and allies along the way, and tackling some pretty serious challenges with real-world repercussions. Sam is a very relatable character despite her unique abilities and middle grade readers will likely identify with her struggles to fit in to middle school society and her feeling of being different. However, like any good middle grade books, those qualities get turned on their head as Sam (and hopefully the readers, too) learns to embrace her potential.
Sam Saves the Night is a fun little read that sets up a whole SleepWalkers series. It's a good pick for a Halloween read especially for kids who aren't much for ghost stories and spooky tales but want something a little more supernatural to check out. It's definitely come out at the right time!
About the Book
What would you do if you could stay out all night and not get in trouble?
Thirteen-year-old Sam has no friends, but you can't really blame her. She lives her life in a state of chronic exhaustion thanks to her nightly sleepwalking jaunts, which include trips to the store, treehouse-building projects, and breaking-and-entering escapades-none of which she remembers in the morning. Her condition is taking its toll on her family (and her life), so when her mom takes her to see a wacky strip-mall sleep specialist, Sam is wary, but 100 percent in.
The night after the doc works his mojo, Sam wakes up outside her body, watching herself sleep. FREAKY! But once she gets over the panic attack, she realizes there's a whole world of detached-souls out there, called SleepWakers-cliques of kids like the Achieves, who use their sleep time to learn new things; the Numbs, who eat junk food and play video games all night long, and the OCDeeds who search for missing things and organize other people's stuff. And then there are the Mean Dreams, led by Madalynn Sucret, the nicest girl in Sam's school, who shows Sam that she can use her power to get back at a bully who's been tormenting her. Sam is intrigued-until it becomes clear that Madalynn is the real bully and the "tormentor" is just, well… sad. Now Sam is faced with uniting the various tribes of SleepWakers to fight back against Madalynn and the Mean Dreams in the most epic battle the night has ever seen. 
Giveaway
Three winners will receive a finished copy of Sam Saves the Night! Enter now for your chance to win. (US addresses only.)
a Rafflecopter giveaway
About the Author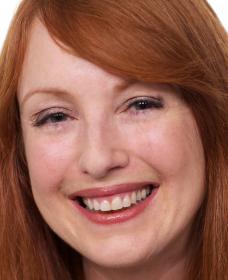 Shari Simpson is a playwright and screenwriter who cowrote the off-Broadway hit Maybe Baby, It's You and the Disney Channel Original Movie The Swap, both with her longtime writing partner, Charlie Shahnaian. She also won the 2012 BlogHer Voice of the Year for Humor Writing. Shari lives in Hoboken, NJ, with a patient husband, two hilarious teenagers, a demonic cat, and her pug, Mila Kunis. This is her first novel.