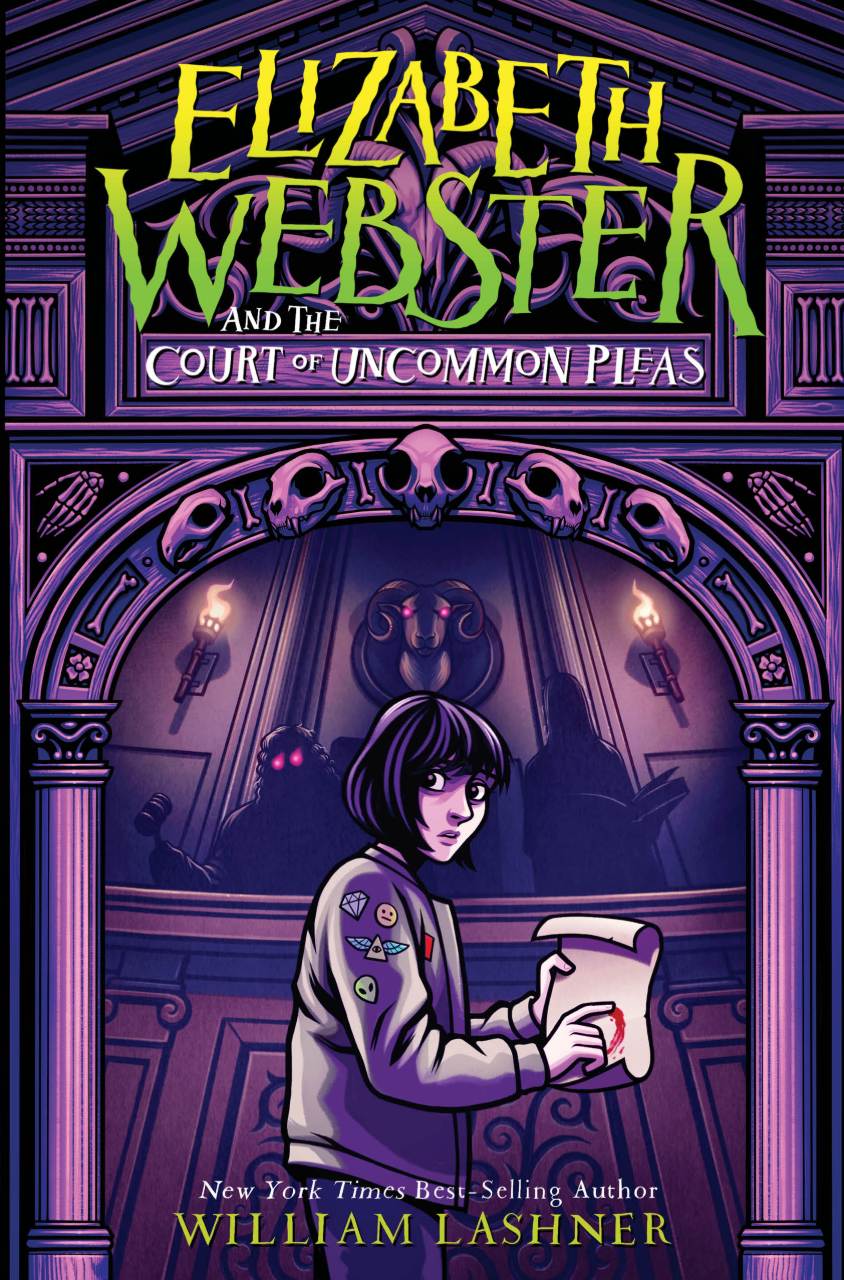 Title: Elizabeth Webster and the Court of Uncommon Pleas
Author: William Lashner
Pub. Date: October 15, 2019
Publisher: Disney-Hyperion
Formats: Hardcover, eBook, audiobook
Pages: 320
Find it: Goodreads, Amazon, Kindle, Audible, B&N, iBooks, Kobo, TBD
It's not often that my love of middle grade fiction and my chosen profession find common ground which is probably why I enjoyed Elizabeth Webster and the Court of Uncommon Pleas so much. A supernatural legal drama with a spunky, sullen preteen at the forefront? This book may as well have been tailor made for me (and for my own spunky, sullen preteen who I hope I can convince to check it out too sometime).
The story follows the (mis)adventures of Elizabeth Webster as she inadvertently finds herself drawn into a world she didn't know existed courtesy of her local middle school heartthrob. When popular classmate Henry Harrison comes to her for help she doesn't expect that he's asking for help with a ghost that's haunting him. But his request for assistance leads her to discover a family legal legacy that she never knew existed thanks for her generally absent father.
I mean, who would have thought the answer for getting rid of a ghost wouldn't be an exorcism but an Action of Ejectment in the Court of Uncommon Pleas?
The Court of Uncommon Pleas is an 'other world' that could only come from the wild imagination of someone well versed in the legal profession. Author William Lashner clearly draws from his own experiences as an attorney to create a forum for spirits and creatures of the night to duke out their differences in a more civilized manor with attorneys at their side. It's a juxtaposition to be sure and not the kind of plot you might expect for a middle grade novel but I'm obviously here for it.
With the help of her friends and her until-recently-estranged grandfather and his staff, Elizabeth Webster starts to uncover her lost family legacy as she steps up to take her place before the Court. Part ghost story, part legal thriller, and part middle school coming-of-age tale, Elizabeth Webster and the Court of Uncommon Pleas is an engaging read that would be a perfect – if perhaps unusual – Halloween-themed read.
Young readers shouldn't be discouraged. The legal part of the story is very easy to understand and approachable. You learn as Elizabeth learns! And, of course, older readers can enjoy it as well. I did – especially the legal quips and jokes.
If you want to check it out you can enter the giveaway below!
About the Book
Welcome to Elizabeth Webster's world, where the common laws of middle school torment her days . . . and the uncommon laws of an even weirder realm govern her nights.
Elizabeth Webster is happy to stay under the radar (and under her bangs) until middle school is dead and gone. But when star swimmer Henry Harrison asks Elizabeth to tutor him in math, it's not linear equations Henry really needs help with-it's a flower-scented, poodle-skirt-wearing, head-tossing ghost who's calling out Elizabeth's name.
But why Elizabeth? Could it have something to do with her missing lawyer father? Maybe. Probably. If only she could find him. In her search, Elizabeth discovers more than she is looking for: a grandfather she never knew, a startling legacy, and the secret family law firm, Webster & Son, Attorneys for the Damned.
Elizabeth and her friends soon land in court, where demons and ghosts take the witness stand and a red-eyed judge with a ratty white wig hands out sentences like sandwiches. Will Elizabeth's father arrive in time to save Henry Harrison-and is Henry the one who really needs saving?
Set in the historic streets of Philadelphia, this riveting middle-grade mystery from New York Times best-selling author William Lashner will have readers banging their gavels and calling for more from the incomparable Elizabeth Webster.
Giveaway
Ready to try and win a chance to check out Elizabeth Webster and the Court of Uncommon Pleas for yourself? Three winners will receive a finished copy of the book. Enter now! (US addresses only, unfortunately.)
a Rafflecopter giveaway
About the Author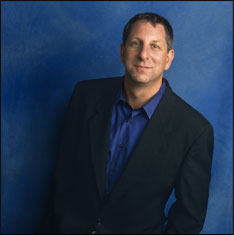 William Lashner is the New York Times Bestselling creator of Victor Carl, who has been called by Booklist one of the mystery novel's "most compelling, most morally ambiguous characters."  The Victor Carl novels, which have been translated into more than a dozen foreign languages and have been sold all across the globe, include BAGMEN, KILLER'S KISS, FALLS THE SHADOW, FATAL FLAW, and HOSTILE WITNESS.  He is also the author of GUARANTEED HEROES, THE BARKEEP, which was an Edgar Award nominee and a Digital Book World Number One Bestseller, THE ACCOUNTING, and BLOOD AND BONE.
Writing under the pseudonym of Tyler Knox, Lashner is also the author of KOCKROACH, described as "roaringly entertaining," by Publisher's Weekly, and "an energetic tour de force," by USA Today.  As Tyler Knox he has written a number of book reviews for the Washington Post Book World.
Lashner was a criminal prosecutor with the Department of Justice in Washington D.C. before quitting the law to write fulltime. A graduate of the New York University School of Law, as well as the Iowa Writers' Workshop, he lives with his wife and three children outside Philadelphia.