In the next week, the US will be having historic midterms. Early voting is up 500% in Texas and Georgia. And both sides are turning out. So why not take a break with a jaunt through Merry Ol' England!
But you've already finished Downtown Abbey and The Crown! Here are some new suggestions. So put on the tea kettle, and turn off the news cycle. Here are the best UK TV Shows to get you through the US Midterm Elections (But, also, don't forget to vote on Tuesday November 6th.)
---
Jamestown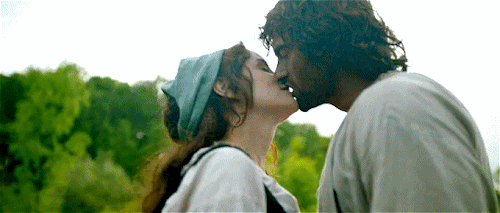 Jamestown on PBS is a surprisingly feminist view of Colonial Virginia. Taking place in 1619, the show follows three very different women as they navigate the New World. It's a pre-Revolutionary soap opera, with lavish period clothing, and ridiculously ripped farmers.
Call the Midwife
Call the Midwife is on it's 7th season, and is currently streaming on Netflix. Every episode is a mix of heartache and joy, as babies are born and the story unfolds. The show follows the midwives of Poplar (East London) in the 1950s. And it's as delightful and wholesome as it is gut-wrenching and emotional.
Poldark
AIDAN TURNER AS CAPTAIN ROSS POLARK IS A GORGEOUS 18TH CENTURY HEARTTHROB!!! But seriously, if you like Georgian dramas, then take this trip to Cornwall and be glad. Poldark is streaming now in PBS.
Victoria
Victoria follows the life of Queen Victoria, and her husband Prince Albert. Ignoring the fact that they're cousins, it's actually quite a passionate love story. Sure, there's still plenty of politics, but there's also Jenna Coleman being a true queen.
Other Netflix Periods to watch:
The Paradise
North & South
Cable Girls
Alias Grace
Land Girls
Miss Fisher's Murder Mysteries (Australian, but just as wonderful)
And in case you prefer cake and pie to pomp and circumstance, there's always the Great British Bake-Off.
---
Happy streaming, and don't forget to vote on November 6th!