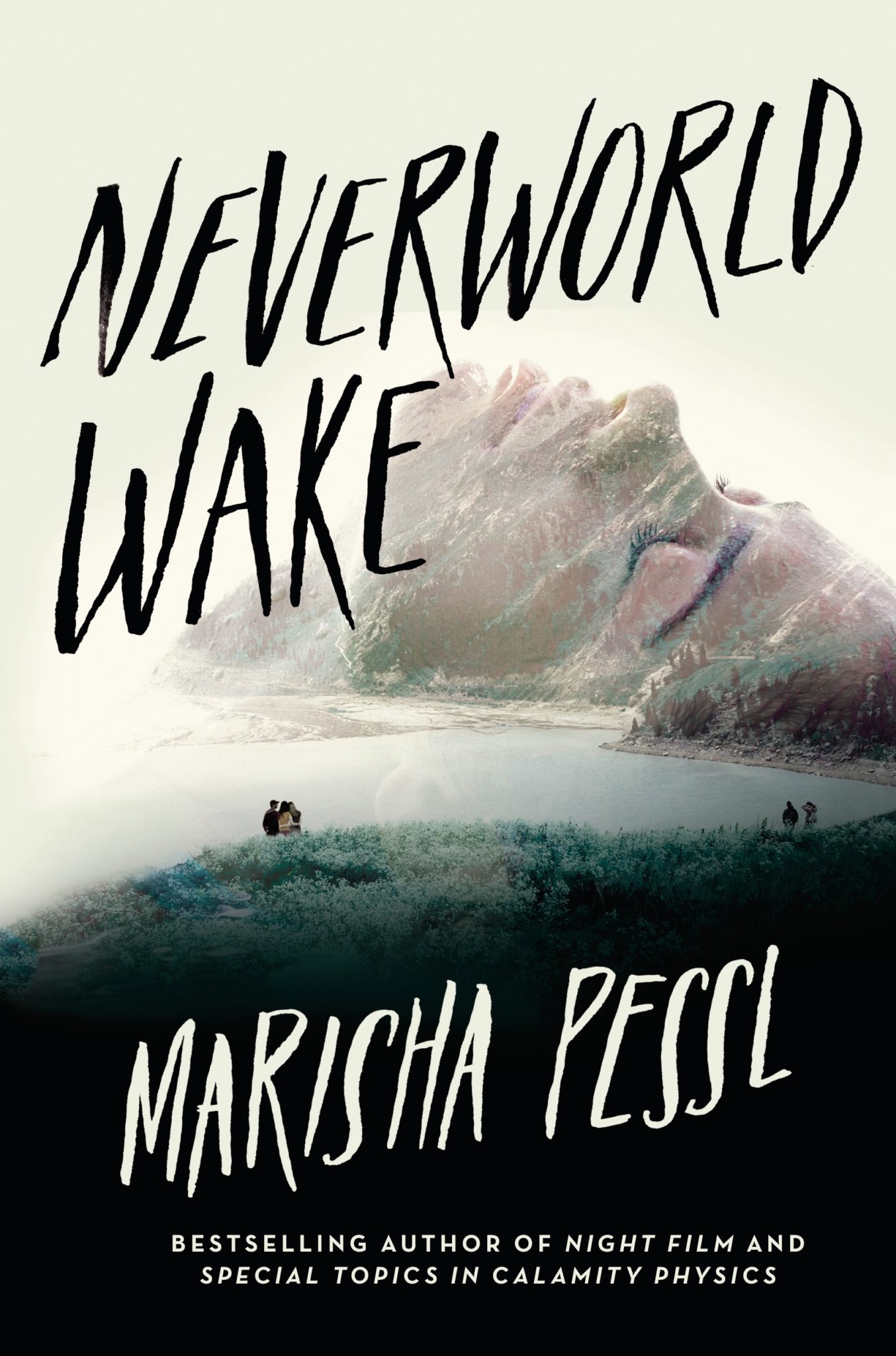 Title: NEVERWORLD WAKE
Author: Marisha Pessl
Pub. Date: June 5, 2018
Publisher: Delacorte Press
Formats: Hardcover, eBook, audiobook
Pages: 336

Goodreads | Amazon | Audible
B&N | iBooks | TBD
Synopsis
Once upon a time, back at Darrow-Harker School, Beatrice Hartley and her six best friends were the cool kids, the beautiful ones. Then the shocking death of Jim—their creative genius and Beatrice's boyfriend—changed everything.
One year after graduation, Beatrice is returning to Wincroft—the seaside estate where they spent so many nights sharing secrets, crushes, plans to change the world—hoping she'll get to the bottom of the dark questions gnawing at her about Jim's death. But as the night plays out in a haze of stilted jokes and unfathomable silence, Beatrice senses she's never going to know what really happened.
Then a mysterious man knocks on the door. Blithely, he announces the impossible: time for them has become stuck, snagged on a splinter that can only be removed if the former friends make the harshest of decisions. Now Beatrice has one last shot at answers–and at life.
Nerdophiles Review
There are books that are absolutely perfect summer beach reads — pulpy murders, hard-boiled detectives, forbidden romance. If those books are perfect beach reads, this book is a perfect lake house cabin read.
It feels atmospheric and magnetic and self-contained. Reading Neverworld Wake I felt like it would be best enjoyed snuggled up with a blanket, looking outside a cabin window when it's raining, with a roaring fire crackling in the background. Reading it feels like being alone in a new place — sad and exciting and horrifying at different times.
I really, really enjoyed this book. From reading the synopsis, I wasn't quite sure what this book was about — was it a murder mystery? Some sort of supernatural thriller? I'd best describe the book as a murder mystery meets Groundhog Day with a twist of boarding school privileged misbehavior.
A year after Beatrice's boyfriend Jim is murdered, she returns to confront her group of high school friends in order to discover the truth about his death.
Each one of those friends is uniquely vibrant: from Whitley, the gorgeous socialite prone to fits of uncontrollable rage; Cannon, the group's mother hen and 'fixer,' also a brilliant hacker; Kipling, the charming partier with an abusive past; to Martha, the calculating, scientific genius who eerily seems to be one step ahead of each dramatic twist of fate. Each character feels fully developed and realistically flawed, bathed in fits of selfishness, weakness, and privilege.
When the characters are thrown together into a neverending Neverworld, they quickly spiral off, giving in to the worst aspects of their personalities. It is only after Martha unites them to pursue Jim's killer that one of the group finds a way to wake from their purgatory.
The book puts a unique spin on a 'purgatory' type situation; Pessl creates a snowglobe world where the characters have their own playground for a number of hours before everything resets, and where a Survivor-esque vote determines their fate.
The uncanny feeling of Martha's scheming and investigating Jim's murder propel the reader through the book, but it's really in the quiet, nostalgic moments where the author slows down to reflect on human nature and memory that Neverworld Wake really shines. What does it mean when your actions don't have consequences? What if our friends and lovers weren't who we thought they were?
Neverworld Wake is about genius and betrayal and money — about the perversion of friendships and nihilism. It's a magnetic book that wraps the reader up and isolates them from the chaos outside. It examines things closely and in detail, magnifying a single day so loud that you can hear the thunderous tick of each passing second. The prose, the characters, the plot — all perfection.
My only complaint is that this book probably needs to be read in one sitting. I put the book down at one point to take a break and when I picked it back up, the magic was broken. I was in the middle of the book when one of the characters explains how the wake works and tipped the scales a little bit too much toward contrived convenience. The ending also felt a bit rushed and unsatisfying for a book that slow-walked the suspense so languidly.
Overall though, this is a perfect atmospheric read – find your own corner of the universe and prepare to be wrapped up and whisked away into the Neverworld.

About Marisha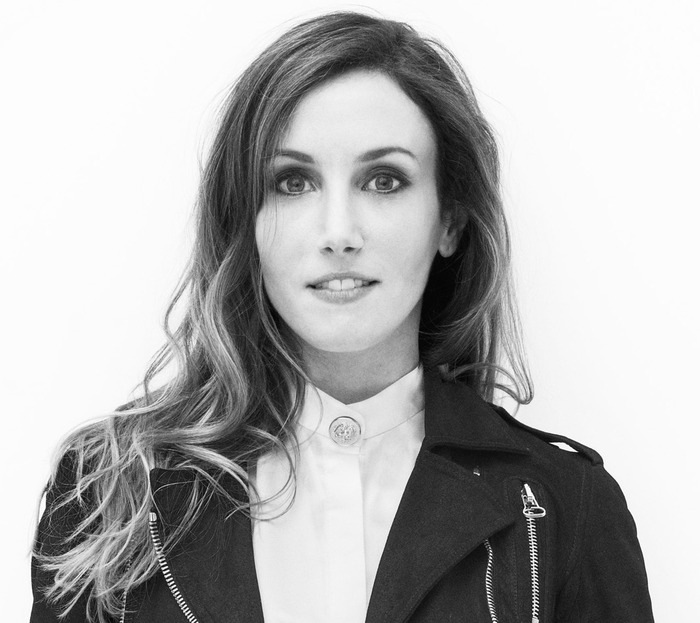 Marisha Pessl grew up in Asheville, North Carolina, and now lives in New York City. Special Topics in Calamity Physics, her debut novel, was a bestseller in both hardcover and paperback. It won the 2006 John Sargent Sr. First Novel Prize (now the Center for Fiction's Flaherty-Dunnan First Novel Prize), and was selected as one of the 10 Best Books of the Year by The New York Times Book Review. Her new novel, Night Film, comes out August 20, 2013.
Website | Twitter | Instagram | Facebook | Tumblr | Goodreads
Giveaway Details
3 winners will receive a finished copy of NEVERWORLD WAKE
US Only
Tour Schedule
Week One:
6/1/2018- YA Books Central– Excerpt
Week Two:
6/4/2018- Two Chicks on Books– Excerpt
6/5/2018- Bookish Lifestyle– Review
6/6/2018- Tea With Mermaids– Review
6/7/2018- Trendy Simple Life– Review
6/8/2018- A Dream Within A Dream– Review
Week Three:
6/11/2018- Books Coffee and Repeat– Review
6/12/2018- Nerdophiles– Review
6/13/2018- Life of a Literary Nerd– Review
6/14/2018- Jena Brown Writes– Review
6/15/2018- Once Upon a Twilight– Review
Week Four:
6/18/2018- Here's to Happy Endings– Review
6/19/2018- Book-Keeping– Review
6/20/2018- A Gingerly Review– Review
6/21/2018- Cindy's Love of Books– Review
6/22/2018- RhythmicBooktrovert– Review
Week Five:
6/25/2018- BookHounds YA– Review
6/26/2018- Under the Book Cover– Review
6/27/2018- Smada's Book Smack– Review
6/28/2018- Hauntedbybooks– Review
6/29/2018- The Cover Contessa– Excerpt