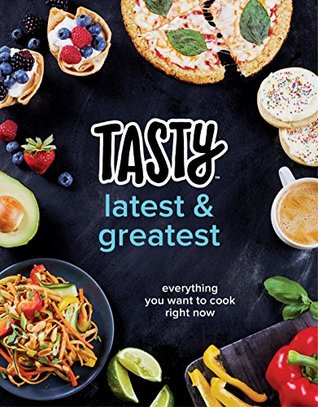 Author: Tasty
Pub. Date: December 12, 2017
Publisher: Clarkson Potter
Pages: 192
Amazon | B&N| Goodreads

Most of my Instagram and Facebook feeds consist of Tasty's delightful, fast motion recipe videos.
Maybe it's my millennial showing, but there's something hypnotic about watching a pair of disembodied hands chopping and stirring at hyper speed. 30 seconds from start to finish and we went from an empty oiled pan to a stunning pasta primavera with shrimp. Creating something from a collection of nothing is beautiful.
I love Tasty, and I love cooking. So when I saw that Blogging for Books was offering copies of Tasty's "Latest and Greatest" cookbook, I was excited to sign up for a review copy.
Unfortunately, the magic of Tasty videos didn't transfer very well to the printed page. I found most of the book to be lacking in the fundamentals of what makes a classic cookbook.
Here are my main issues with Tasty's book:
1. Utility – The best cookbooks are the ones with recipes that become favorites and can be used over and over or the ones that give you new and exciting ideas. A lot of the Tasty recipes were exactly what Tasty capitalizes on: viral trends.
From fidget spinner sugar cookies to a whole chapter devoted to flavor 'bomb' foods, this cookbook easily dates itself. They don't feel inspiring, and I wouldn't come back to these recipes even a year from now.
2. Visuals – Food is a visual experience. Fight me. A good portion of deciding to make a dish, or the experience of eating that dish, is visual. Tasty's cookbook left entire pages and recipes without corresponding food images, so I didn't have a good idea of what I was going to be making, or if the recipe turned out correctly.
For a company that thrives on their visual videos, I was surprised to see the book have this issue.
3. Organization – This book's sense of organization is like guacamole with peas. Confusing. It intermingles desserts with entrees and doesn't separate by meats or mealtimes. From what I can tell, the Tasty people gathered together, taped their recipes on a wall, blacked out, and woke up with this layout.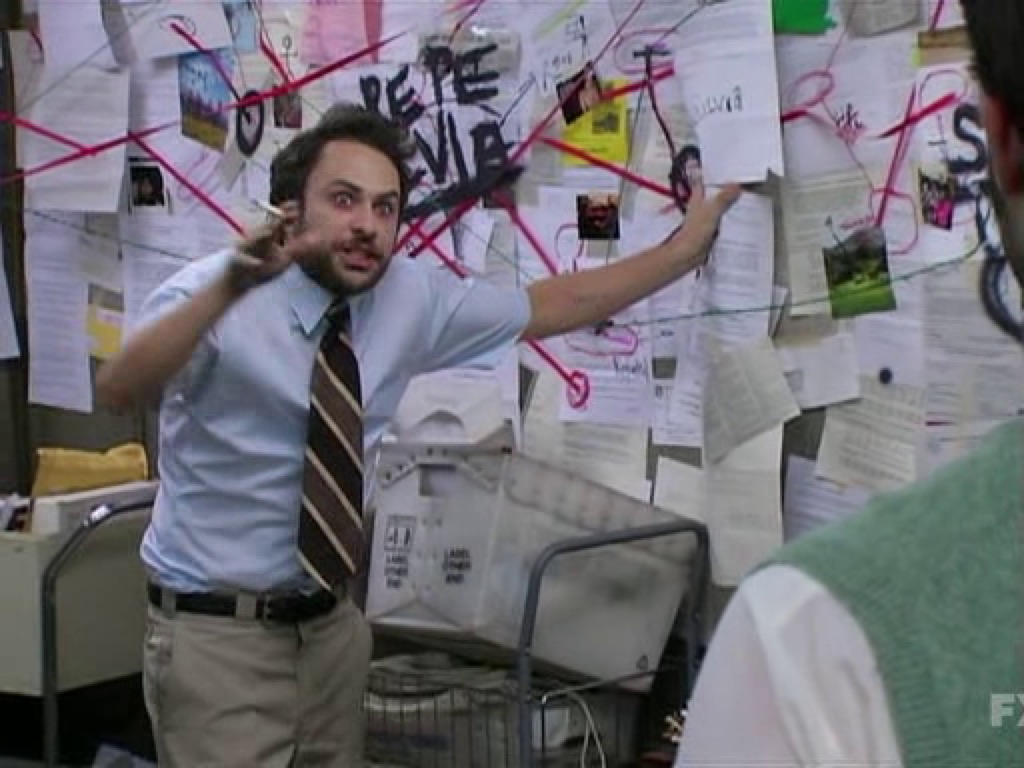 The book seems to be organized by event (???), but even that link seems tenuous. I want clean sections with pastas, salads, chicken, seafood, dessert, etc. Very rarely do I flip through a cookbook and think, "Wow, this really would have benefitted from the recipe for cake pops being next to the recipe for flavor bomb mac and cheese!"
4. Difficulty – The book's preface reads a lot like a DON'T PANIC Hitchhiker's Guide bumper sticker. It's intended to demystify cooking, make the kitchen friendlier for social events, and help cooks pick up new tips and tricks from Tasty.
If you already have a good amount of cooking experience, this book feels too easy. The recipes usually don't require very many ingredients, and the flavor profiles skew unsophisticated (we're talking greasy, cheesy junk foods). This is extra disappointing because I do pick up ideas and tricks from Tasty's videos – but not from this book.
All in all, this book was disappointing.
I would have given it 1 star, but it did have a kick-ass recipe for brigadeiros, which are surprisingly easy 3 ingredient Brazilian truffles, so it gets 2 stars. Other than those truffles, paging through this book is a trite and underwhelming experience. I'll stick to scrolling through Tasty's videos instead.