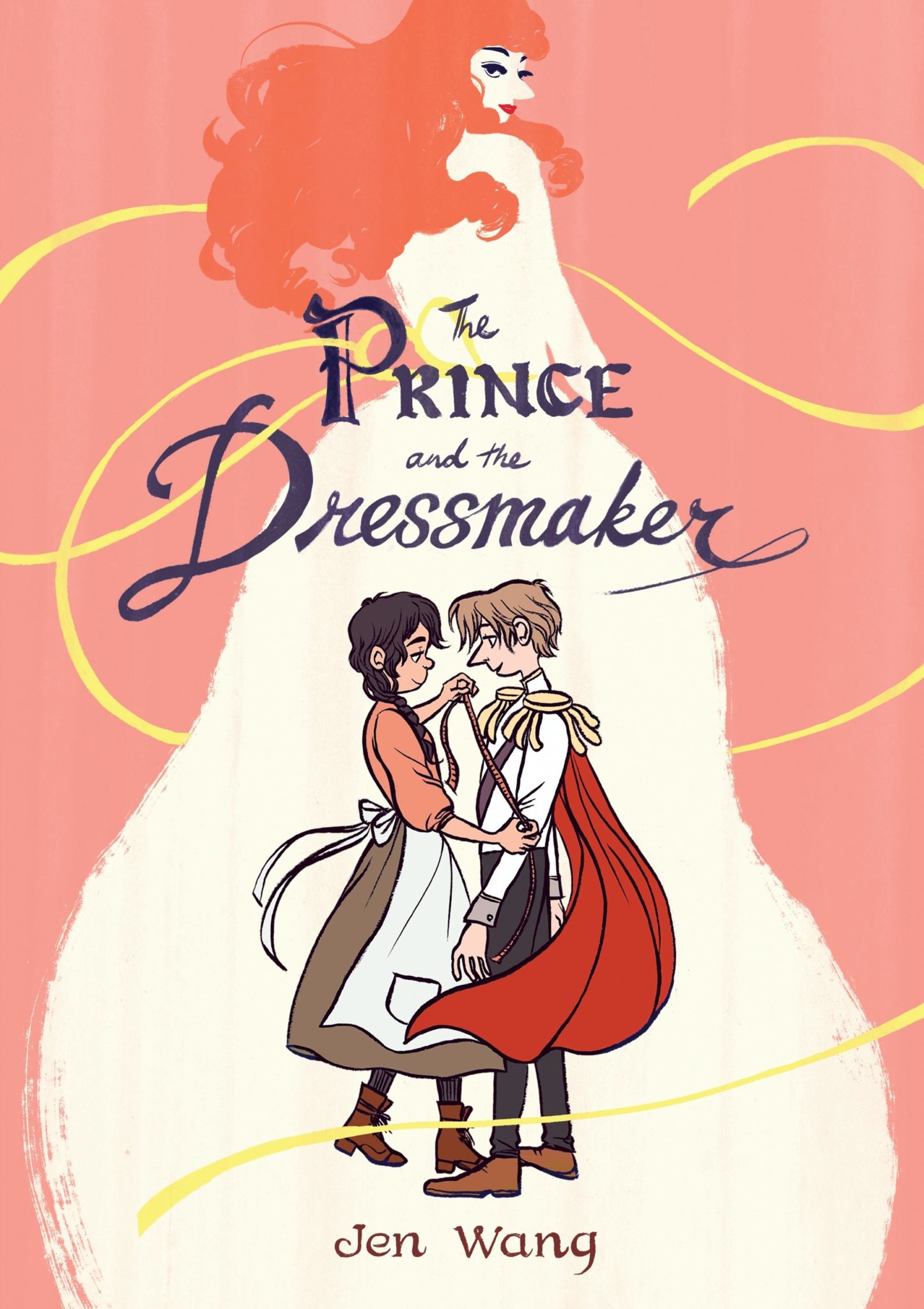 Title: The Prince and the Dressmaker
Author: Jen Wang
Release Date: February 13, 2018
Publisher: First Second Books
Review Spoilers: Low
GoodReads | Amazon


Rating:

The Prince and the Dressmaker has been one of our most anticipated graphic novel releases of the year ever since it was announced. An LGBT-positive take on the classic girl-meets-prince fairytale formula? Count us in! It's an incredible story that has been more than worth the wait and we can't wait for everyone to get a chance to meet Frances and Sebastian.
The relationship between Frances and Sebastian is easily the best part of this story. The two come from very different backgrounds but they find common ground in their love of fashion. Frances is a young seamstress with big dreams. She's incredibly creative and talented and she dreams of working in theatre making costumes for grand productions. After she creates a particularly outrageous and stunning piece she catches the eye of young Sebastian, the crown prince of Belgium.
Unbeknownst to anyone, Sebastian lives a secret life as Lady Crystallia – a beautiful, young socialite who is known to turn heads with her flair for fashion. Sebastian takes Frances into his confidence and the two take Paris by storm with Frances's incredible designs. Over time the two of them become very close but Sebastian's secret life threatens to tear everything apart. Because as Crystallia becomes more and more envied by the ladies of Paris the importance of him not being discovered intensifies.
Frances gives everything to become Crystallia's private seamstress and a person can only live behind someone else's secrets for so long — even when they may truly love them. Watching Frances come into her own and eventually take her future into her own hand is inspiring. She makes some tough decisions at times.
Sebastian does the same. Throughout much of the book he's terrified of his family and society learning about his secret, nighttime escapades as Lady Crystallia. But he loves being Crystallia and the gorgeous dresses he gets to wear. In the end, he has to decide what's more important: being who everyone else thinks he should be or who he wants to be?
Jen Wang really brings the characters to life with her wonderful artwork. I was really excited for The Prince and Dressmaker because I loved her character designs for In Real Life which she worked on with Cory Doctorow a few years back.
The book almost has a Disney-esque feel to it due in large part to Wang's use of colors and costume design. I could see these images moving across a movie screen in the old-school 2D style. Considering I know absolutely nothing about fashion or costuming in general I though that Jen Wang's designs really helped readers appreciate the role that clothing plays in Frances and Sebastian's lives.
The Prince and the Dressmaker is one of the first really great graphic novels of the year. Jen Wang tells a beautiful story that gives readers a long overdue update to typical fairytale romances. It's a book that readers of all ages can enjoy and that I'd recommend to almost anyone. It's touching, moving, and will undoubtedly stick with readers for a long time thanks to it's classic, storybook feel. If you only pick up one graphic novel this spring then this is one of our top contenders!