It's that time of year again! It's time to take a look back at all the books we read in 2017 and try to come up with a short list of some of our favorite reads. Let me tell you, this was no easy task. I read some really amazing books this year, as did the rest of our staff. But we were able to narrow it down to ten books that we loved reading and that still stick with us now at the end of the year.
Keep in mind that since we cover primarily 'nerdy' media that our picks are going to fall into that broad category. We covered science fiction and fantasy books, though there is one non-fiction title and one contemporary title on the list, too! There's also at least one book on the list for the horror fans among us. We really read and enjoyed a wide variety of books this year!
If you're looking to start the new year out right with some awesome books, you can't go wrong with any of these!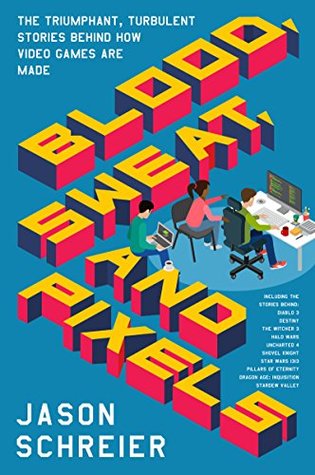 Author: Jason Schreier
Release Date: September 5, 2017
Publisher: Harper Paperbacks
Easily the best non-fiction book I read this year, Blood, Sweat, and Pixels is the perfect read for gaming fans. Jason Schreier puts his years as a news editor with Kotaku to good use and takes readers on a fascinating journey through the world of game development.
The book is broken into ten chapters each focusing on a different game. Some are large, award-winning titles. Others are smaller indie games. Star Wars 1313 was never made at all. Schreier uses the origin stories of each game to highlight the ins and outs of game development as well as some of the issues facing the industry. He also chronicles the histories of the various developers behind each title, drawing a lot from interviews he's done over the years.
Blood, Sweat, and Pixels is an engaging read that will appeal to hardcore gamers just as much as it will casual fans of each of the games covered. It's well paced and Schreier manages to keep each chapter feeling new by picking amongst a wide variety of titles. Definitely one of the year's must-read titles!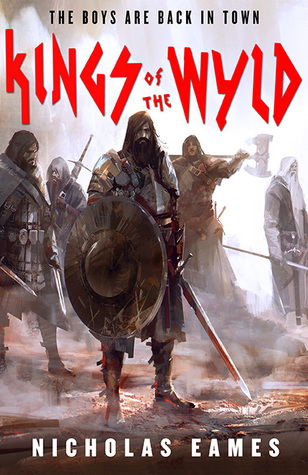 Author: Nicholas Eames
Release Date: February 21, 2017
Publisher: Orbit
The fantasy genre is well mapped. Where once there was epic fantasy and D&D novels galore, now the shelves are being overrun with grimdark takes. Kings of the Wyld fits neatly in between, offering real feeling characters in a setting that's best described as your metal-head friend's D&D homebrew. The classics of the Monster Manual are on display while being chopped up and beaten by adventurers. These adventurers are treated like rock stars, going on tours and doing their thing.
It's a fun, fresh take on the adventuring party. Our heroes are an older, retired group of crusty old guys who got out while the gettin' was good. But now they gotta get back into the life to save something more important than glory – their leader's daughter. The POV character's surly nature is a perfect fit for the grognards of fantasy readership.
If you've played D&D and bemoaned the 4th edition, you have the right mindset to relate. — Cody Eastlick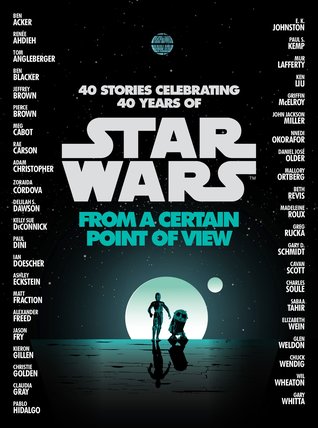 Author: Various
Release Date: October 3, 2017
Publisher: Del Rey
To celebrate the 40th anniversary of Star Wars the folks at Disney and Del Rey put together what is easily the best Star Wars story compilation of the new canon. The book takes its name from one of Obi-Wan's most notable lines and references the theme of the book, which is telling the story of A New Hope from a variety of different perspectives. The secondary characters and background figures take the forefront in From A Certain Point of View with over forty authors coming together to tell forty brand new stories.
Not all of the stories are five-star worthy (and pointing out my top ten is a whole other article in itself). But this book is amazing if for no other reason than the diverse group of new voices it brings to the table. Some of the authors included are familiar faces in the Star Wars universe. But others are getting to dip their toes into the franchise for the first time. Many beloved young adult authors and otherwise successful science fiction authors got the chance to write all-new stories and shape the new canon for a series that inspired many of them to love science fiction in the first place.
Even if you're not a big fan of Star Wars books and the literary expanded universe that exists along-side the films, check out From A Certain Point of View!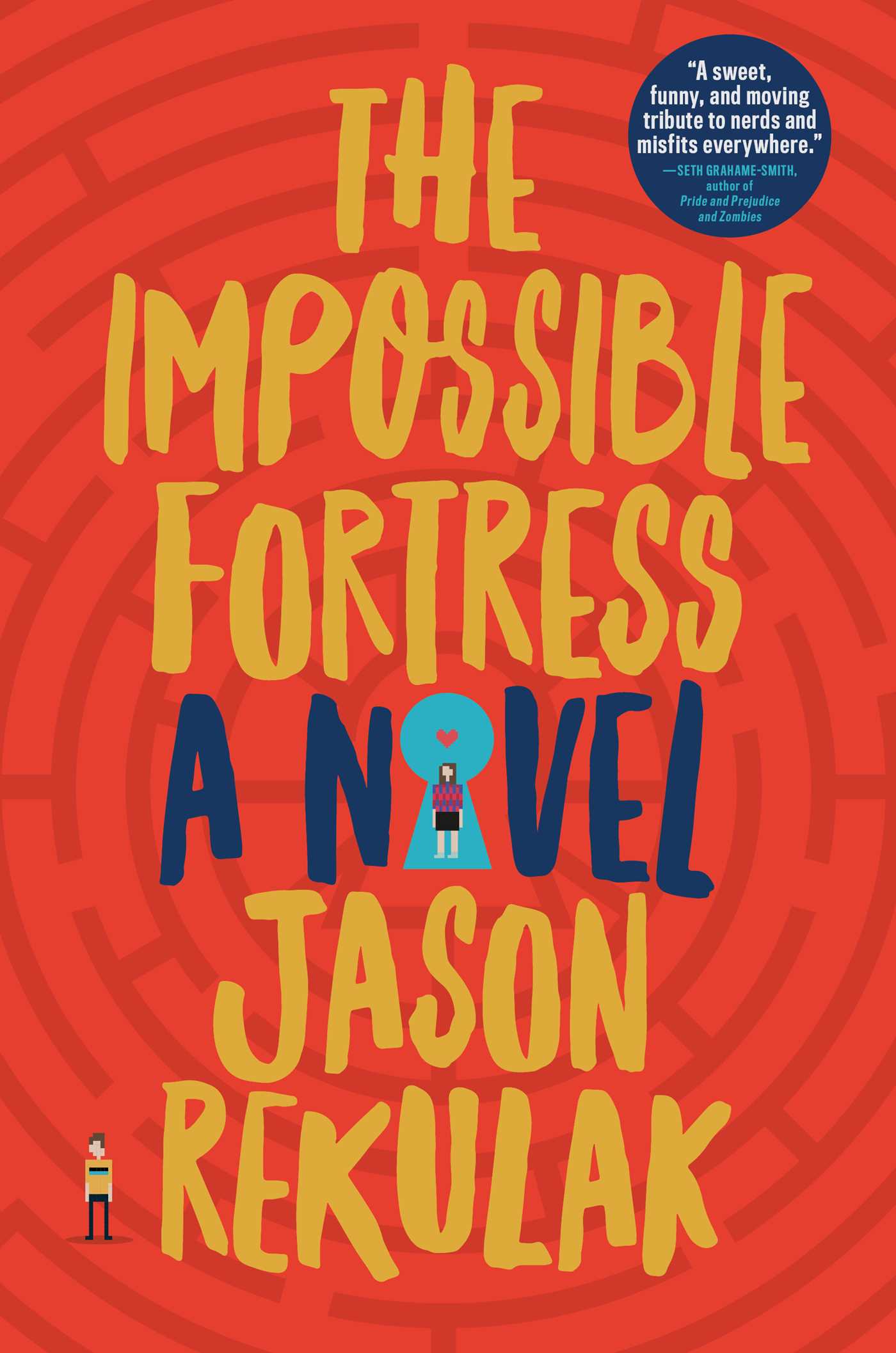 Author: Jason Rekulak
Release Date: February 7, 2017
Publisher: Simon & Schuster
Coming of age tales set in the 1980s are all the rage these days and author Jason Rekulak got in on the action this year with his book, The Impossible Fortress. The set up almost feels like it would be right at home in a teen comedy: a boy's friends talk him into seducing a store owner's daughter so they can get their hands on a porno mag. But it's a much more serious story than that at times.
The Impossible Fortress sees our 'hero' Billy teaming up with his mark, Mary Zelinsky, to create their own video game in preparation for a big contest they hope to win. All the while his friends keep hassling him to get the magazine and other forces threaten to ruin everything Billy and Mary have built. It's a great read that I'd highly recommend. You can read our full review here.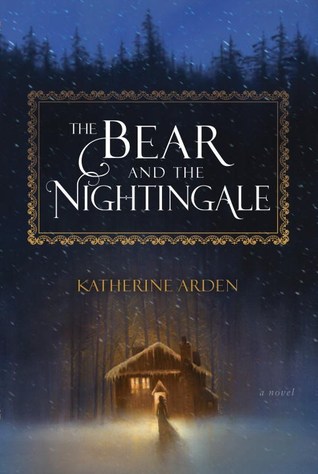 Author: Katherine Arden
Release Date: January 10, 2017
Publisher: Del Rey
The Bear and the Nightingale is a stunning debut from author Katherine Arden, who uses her Russian expertise to craft a completely unique setting for her story. Set in medieval Rus (modern day Russia), and leaning on real Russian fairy tales and historical figures, Vasilia grows into the harsh environment right before readers' eyes. She is a highly likeable, strong-willed female protagonist who pursues her destiny despite some of the hang-ups of the times.
There's magic and intrigue for fantasy fans and it's one of those rare young adult novels that doesn't stray heavily into romantic trappings. It is the first book in a planned trilogy and once readers get accustomed to the setting and culture of medieval Russia, it's an addictive read. Bets of all, the second book, The Girl in the Tower, was just released in December so there's no waiting to continue the story. Read our full review of The Bear and the Nightingale here. — Kylee Sills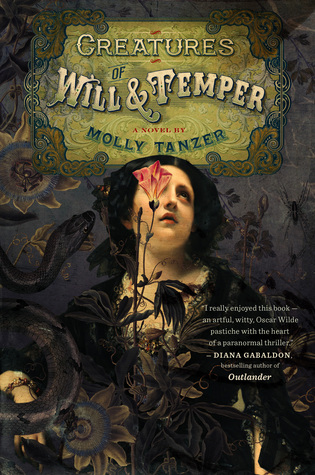 Author: Molly Tanzer
Release Date: November 14, 2017
Publisher: John Joseph Adams / Mariner Books
Creatures of Will & Temper is a supernatural, gender-bent retelling of A Picture of Dorian Gray. It's also the second book on this best-of list to feature demons, so we're calling 2018 for the year that sexy demons replace sexy vampires in YA literature. (Sorry not sorry, Edward.)
The book follows two sisters who move to big-city London in the early 19th century – one sister falls in with swashbuckling, demon-fighting swordsmen, while the other falls in with an alluring sect of hedonistic demons. The plot is incredibly original – I love the author's take on demon lore and the relationship between the two sisters. I also love this book for its representation of LGBTQ+ romance (which does involve demons). You can read our full review here. — Elise Kulik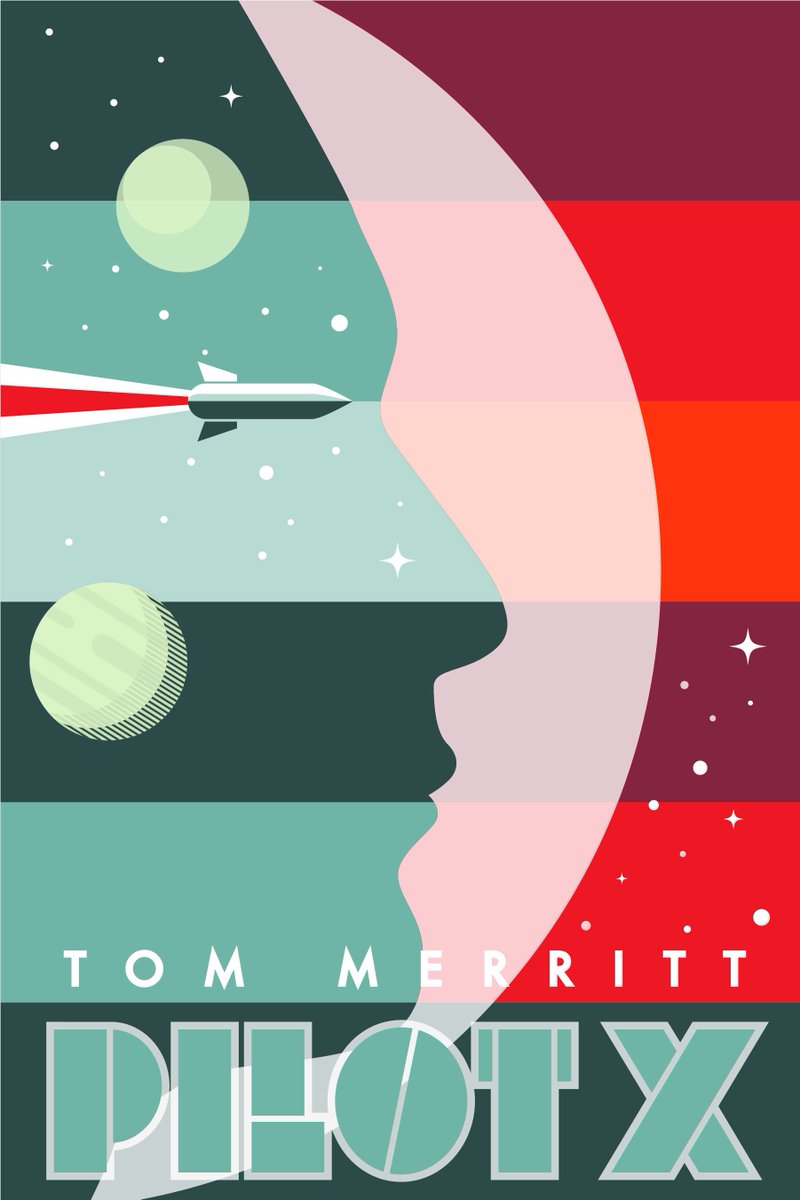 Author: Tom Merritt
Release Date: March 14, 2017
Publisher: Inkshares
This is probably the book I would have least expected to add to this list and I almost swapped it out for something else, but I kept coming back to it. Pilot X was a such a unique read that I couldn't leave it out. As a general rule, I'm a time travel skeptic. The genre rarely works for me so on the few occasions that it does, I'm happy to sing its praises.
Pilot X envisions a future where time travel is such a prevalent part of life that all kinds of time-related anomalies are simply accepted as day-to-day life. A courier shows up looking for you using a completely different title? Must just be from the future. Merritt puts a lot of work into his world building, blending in some hard science fiction as well. Pilot X is a weird, sometimes trippy, at times complicated, read. But it's well worth it. You can read our full review here.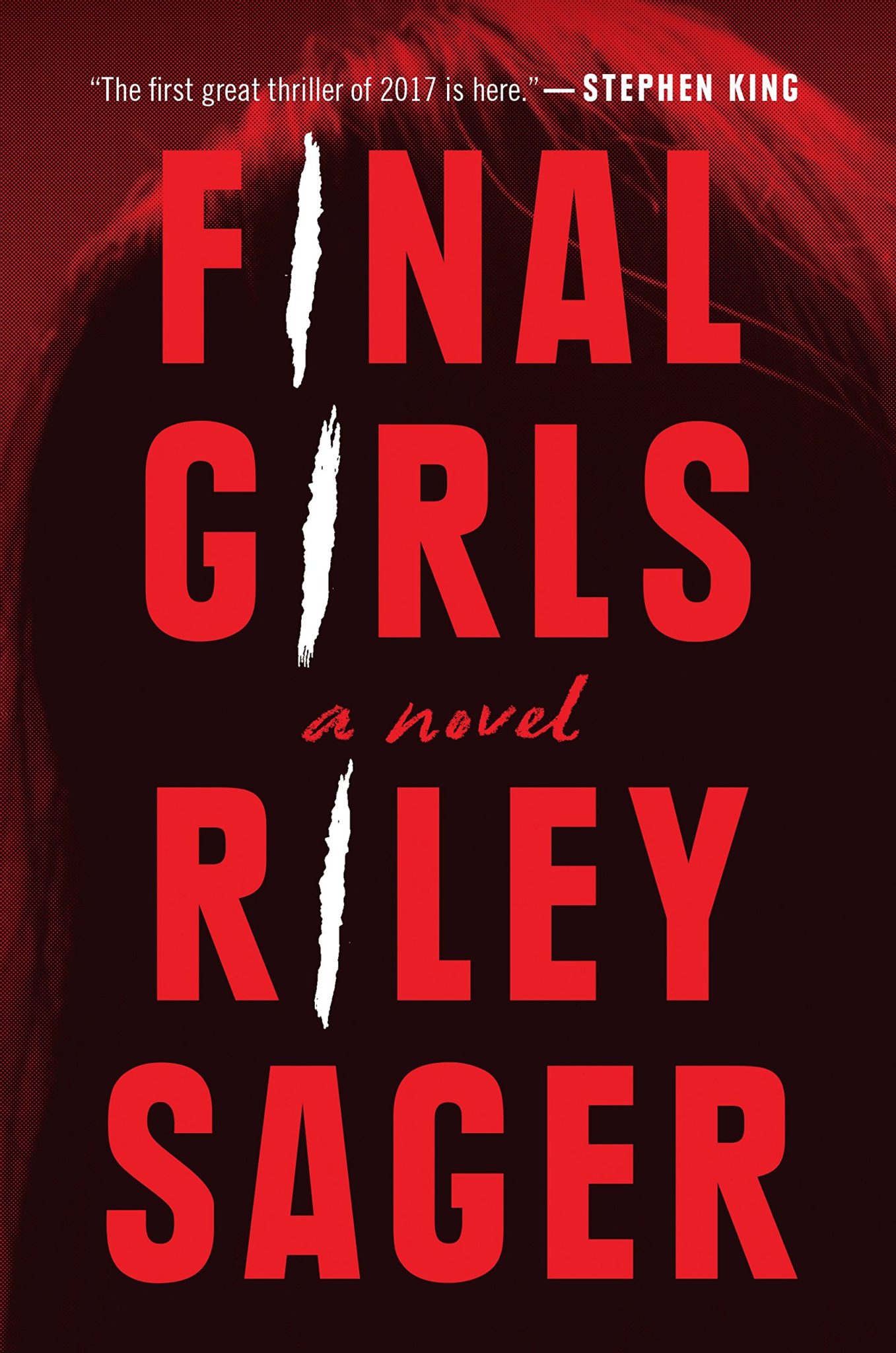 Author: Riley Sager
Release Date: July 11, 2017
Publisher: Dutton
I am a sucker for slasher films and pretty much always have been. So Riley Sager's Final Girls had been on my radar for a while before it came out. It was one of my most anticipated reads of 2017 and it was also one of my most enjoyable. I had a blast reading through it and I didn't want to put it down.
Final Girls takes its name from the horror movie trope of one 'final girl' surviving at the end of the film after taking out the big bad. In the book, Quincy is a final girl in a version of our world where horror movie film plots occasionally play out in real life.There are so many outstanding twists and turns that I couldn't get enough. Riley Sager perfectly captures the slasher story feel and uses familiar tropes (with just enough twists to keep things fresh) to tell a really great story. If you're a horror fan, you'll want to check this one out. Read our full review here.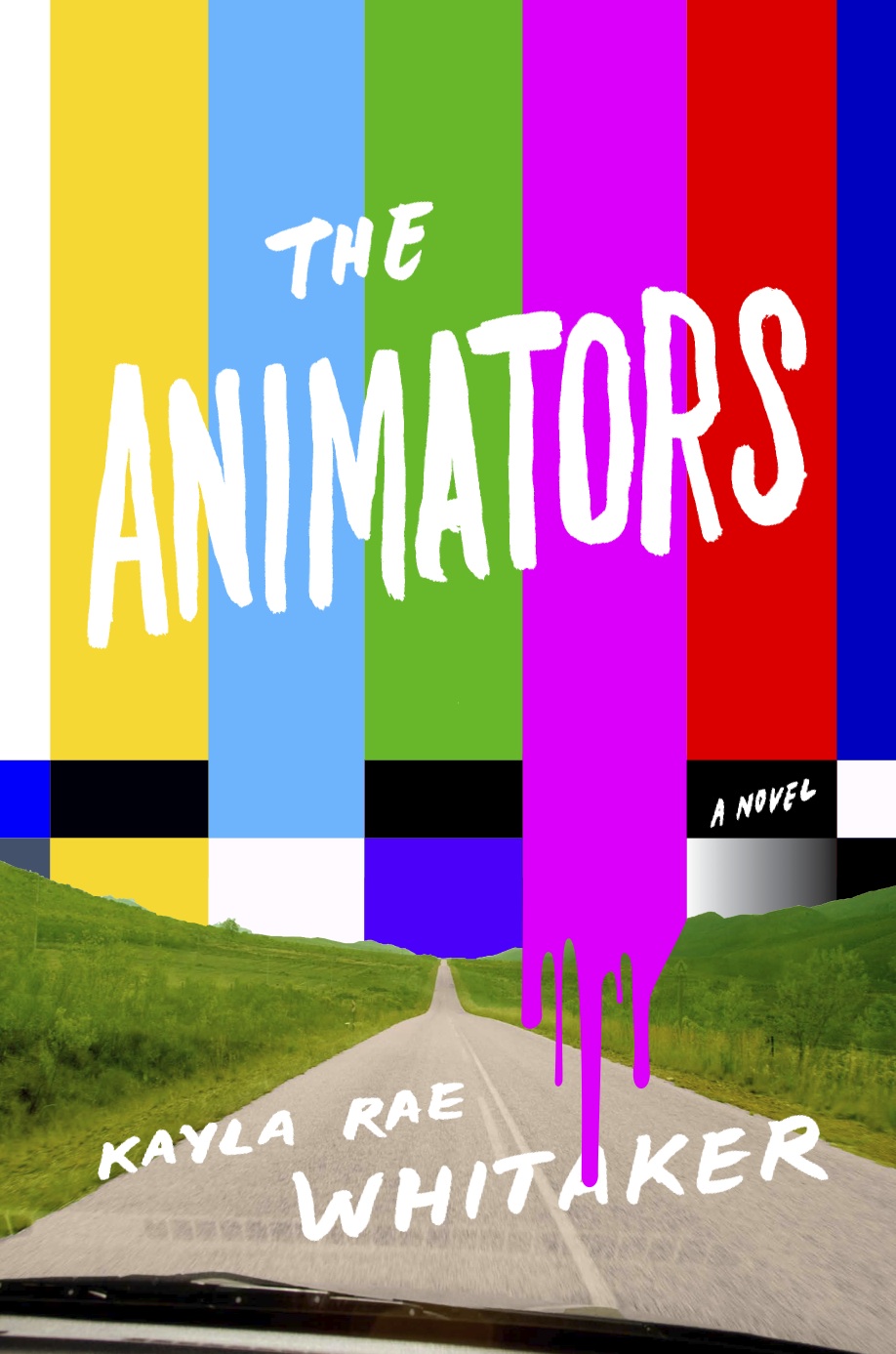 Author: Kayla Rae Whitaker
Release Date: January 31, 2017
Publisher: Random House
One of our favorite trends in young adult fiction seems to be making its way to adult fiction: 'nerdy contemporary' tales. Sometimes it's nice to see your nerdy-self represented in a realistic story, instead of just getting your fix through science fiction and fantasy books. The Animators follows a pair of creators, Mel and Sharon, who have worked together for years as young innovators changing the face of animation.
As I said in my original review, "The Animators was funny, engaging, and heartbreaking in all the best ways." These young women and their relationship feel very real throughout. You quickly become invested regardless of how strained things get or how hard tragedy might strike. If genre fiction isn't your thing, this is the book for you. Read our full review here.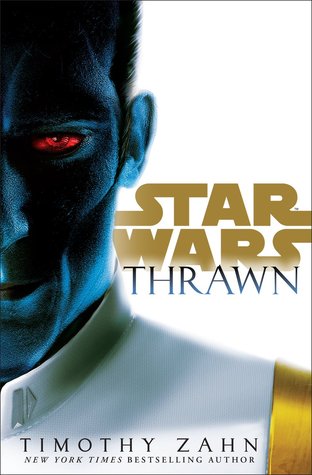 Author: Timothy Zahn
Release Date: April 6, 2017
Publisher: Del Rey
I didn't mean to put two Star Wars books on this list but since it's more of a favorites list rather than a true, hardcore 'best of' list I couldn't leave out Timothy Zahn's Thrawn. Zahn was the author that got me into Star Wars books in the first place as a kid and Thrawn has always been such an iconic expanded universe character. The character was re-added to the continuity last year in Star Wars Rebels, but this year he finally returned to the hands of the master.
Thrawn helps explain the character's origins as well as his quick rise to power within the Galactic Empire. Interestingly enough, it's almost as much about a new character, Eli Vanto, as it is about Thrawn himself. The book is told from both of their perspectives, with Thrawn being the calculating, methodical alien we know and love and Vanto seeing him from an outside perspective. It's an interesting way to tell the story and I felt it helped readers gain some new perspective on this younger, still ascending Thrawn.
The fast-paced action covers a lot of ground and, while Thrawn and Vanto may take the forefront, a number of other familiar faces pop up throughout as well. Star Wars Rebels fans, in particular, will be rewarded by some of the other point-of-view characters included in this story. And fans of the old extended universe who may have been reluctant to embrace the new books will finally have a solid jumping-on point. While From A Certain Point of View is a great book for any Star Wars fan, Thrawn is the best book of the year for those really looking to delve deeper into the new, expanded universe.


This is, of course, a non-exhaustive list. There were so many great books released this year! As we said earlier, this list was pretty hard to put together and some books, unfortunately, didn't quite make the cut.
So now that you've read through the full list, here are some honorable mentions for books that almost made it: The Changeling by Victor LaValle, Seven Surrenders by Ada Palmer, All Our Wrong Todays by Elan Mastai, Astrophysics for People in a Hurry by Neil deGrasse Tyson, and Sleeping Beauties by Stephen and Owen King.
If you don't find anything on this list that strikes your fancy, keep an eye out. We've got young adult and middle grade 'best of' lists coming soon, too!
What was your favorite book of 2017? Did it make the list? If not, let us know! We're always on the lookout for new books to check out. Leave us a comment below!

REVIEW COPIES OF BLOOD, SWEAT, AND PIXELS; THE IMPOSSIBLE FORTRESS; THE BEAR AND THE NIGHTINGALE; CREATURES OF WILL AND TEMPER; PILOT X; FINAL GIRLS; THE ANIMATORS; SEVEN SURRENDERS; AND ALL OUR WRONG TODAYS WERE PROVIDED BY THEIR RESPECTIVE PUBLISHERS FOR THE PURPOSE OF REVIEW OVER THE PAST YEAR OR SO. OUR OPINIONS ARE OURS AND OURS ALONE.