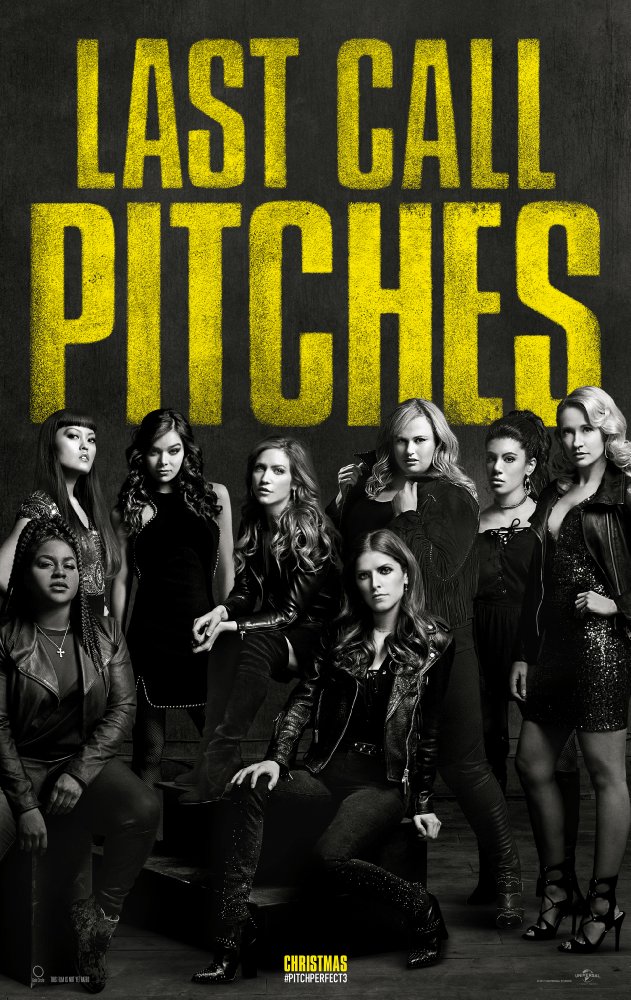 Release Date: December 22, 2017
Cast: Anna Kendrick, Ruby Rose, Brittany Snow, Rebel Wilson, Hailee Steinfeld, Elizabeth Banks, etc.
Director: Trish Sie
Studio: Gold Circle Films, Marc Platt Productions, Brownstone Productions
Distributor: Universal Pictures
IMDB | Rotten Tomatoes | Wikipedia
Spoilers: Uh, high I guess? I didn't think this movie could be spoiled, but the plot is so original and quirky that I guess it can be.
Aca-scuse me for saying this, but
Pitch Perfect 3
is the best movie about acapella of all time. ALL TIME.
Pitch Perfect 3 has literal explosions – you read that right.
Literal.
Explosions.
It's aca-mazing.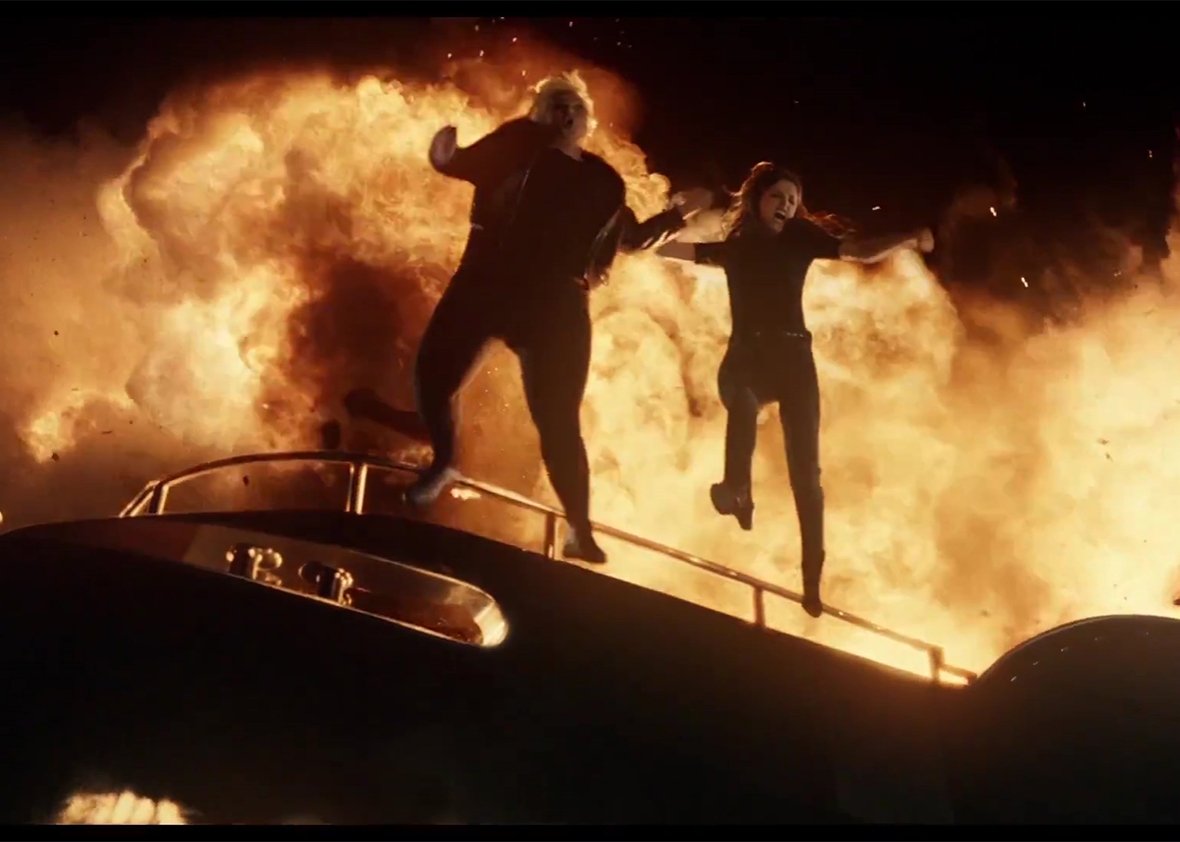 These girls are fiery and fierce and the climax of the movie involves an elaborate action sequence with Britney Spears' "Toxic," Rebel Wilson kicking bad-guy butt, and the Bellas jumping off a boat in slo-mo.
I love this movie so much.
Pitch Perfect 3 avoids all the pitfalls it experienced in the second movie. The dialogue is sharp, tight and incredibly funny, the patter between the characters is believable, and most importantly, it doesn't try too damn hard.
The cast's chemistry feels like a warm, friendship hug. There's no major emphasis on romantic relationships. There is no intra-group conflict that detracts from the girls' relationships, and the competition between the other performing groups is minimized, leaving room for the performances and the actors' comedic gifts to shine.
The film's real focus is on campy, glitzy, wonderful fun.
Pitch Perfect 3 follows the Barton Bella choir as they reunite for a USO tour headlined by DJ Khalid. Adult life hasn't been the kindest to the Bellas, so the chance to fall back on their friends and their vocal talents in the European cityside feels comforting.
Along the way, they meet a dashingly awkward record executive that takes a shining to Beca and her talent (props to Anna Kendrick for shutting down an inappropriate office romance storyline, even though I kinda shipped it), some hunky officers, and Fat Amy's shadowy crime-lord father. Oh, and the other bands.
The Bellas are competing to open for DJ Khalid in a televised event against an electronica duo, a pop-country group, and a slick female-rock band headlined by the incomparable Ruby Rose.
When things get dicey and Fat Amy's father kidnaps the Bellas, the movie transitions seamlessly into an acapella action flick I would pay good money to be made into another 3 full-length films.
I love this installment in the series. They don't relegate characters into cheap stereotypes. The soundtrack is mind-blowingly good. It's the perfect action-comedy that hits all the right notes.