It's a light week over here on the Nerdophiles' pull list. Sam's enjoying the latest issue of Lumberjanes from BOOM! Studios though!
Want to hear more about what we thought about these issues? Read on – and let us know what you thought in the comments below.


Sam's Reads
Lumberjanes #41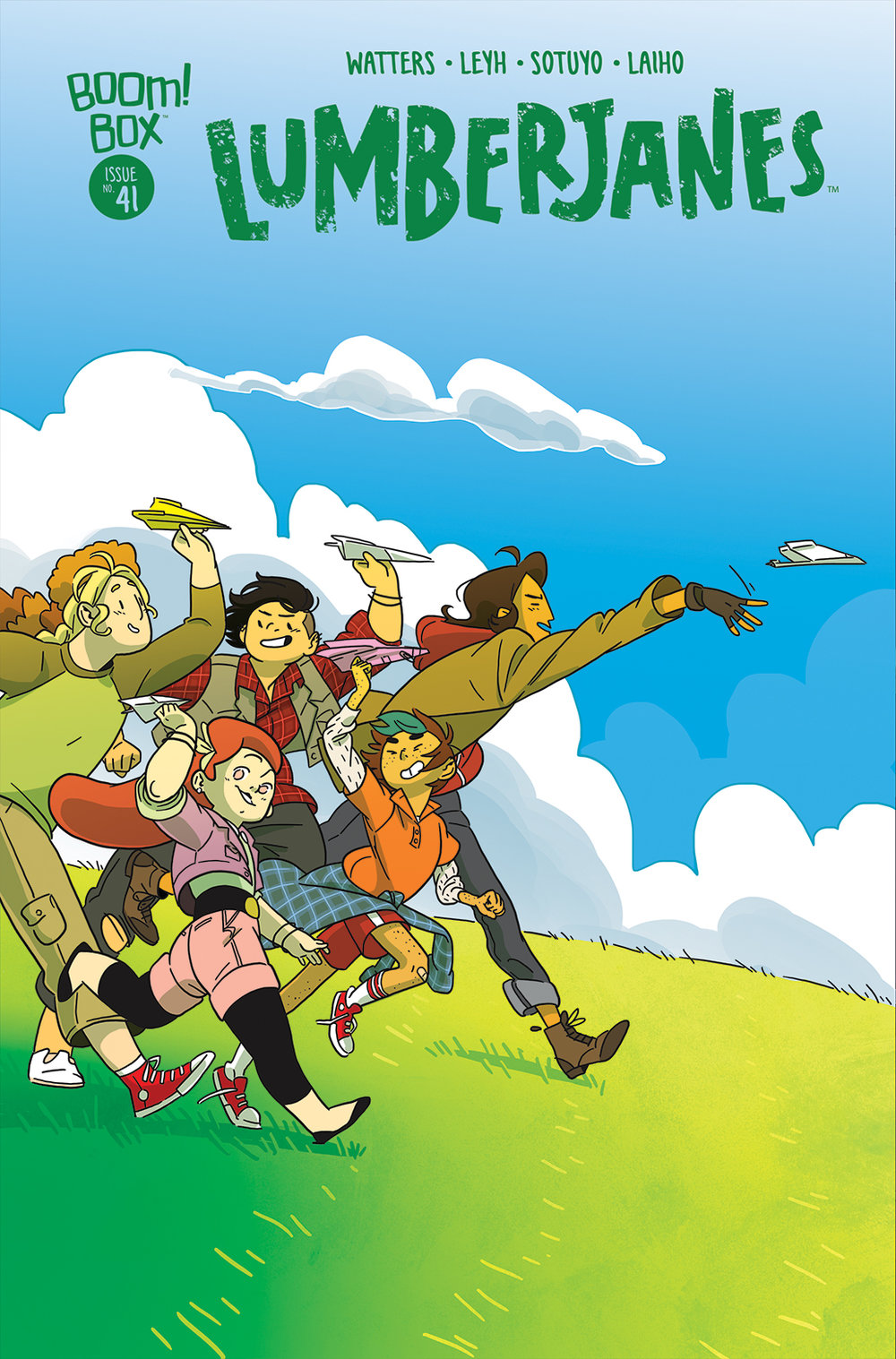 Author: Shannon Watters & Kat Leyh
Artist: Ayme Sotuyo
Publisher: BOOM! Box
Source: BOOM! Studios DRC
★★★★☆
While the whole Fox story arc is now completed, this issue picks up shortly after with the mysterious being behind the waterfall becoming an important plot point again by the end. The bulk of this issue, however, has two primary focuses: an appreciation of science and Molly's desperation to make the summer last just a few weeks longer. After briefly meeting her parents at the end of Parents' Day, I think we can understand where she's coming from.
The science-y portion of the issue primarily focuses on Jo. She's enjoyed her time at camp so much because there are a lot of new mysteries for her to explore. And so we see our scientifically inclined Lumberjane really sharing that love with the others. She invents a device that the others dub MYSTY (essentially Jo's Mysterious Time Thingy) in order to track information about the camp's surrounding time anomalies.
Since that can take time, she then enlists Jenn's help in keeping everyone occupied. They try a germination experiment first, but everyone finds it boring. So they have a paper airplane competition! I was a little disappointed that germination was portrayed as slow and boring but… it is kind of slow and boring if we're all being honest.
Afterward, Molly takes the MYSTY and goes off on her own without any of the others to locate a nexus for the time anomalies. She's hoping to find a way to stop time and instead she finds the figureless entity behind the waterfall, who is all to happy to manipulate Molly to get what it wants. Whatever that ends up being.
I think we're starting up what could be a really great arc with this issue. We've seen Molly struggling throughout the series and it has only gotten more pronounced as time has passed. I'm glad that the book is going to finally address it and, in doing, so I'm hoping we're going to learn more about Molly, her home life, and what exactly she's actually trying so hard to keep away from. I think it sucks that her fear and anxiety will ultimately be used against her but it might finally get her to open up to her friends. As always with Lumberjanes – it's a great start to what's going to inevitably be a great story!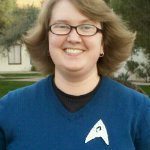 Sam Wildman is a co-founder and co-editor at Nerdophiles. She wouldn't be so trusting of creepy waterfall people. Follow her on Twitter @samaside.