Literary Starbucks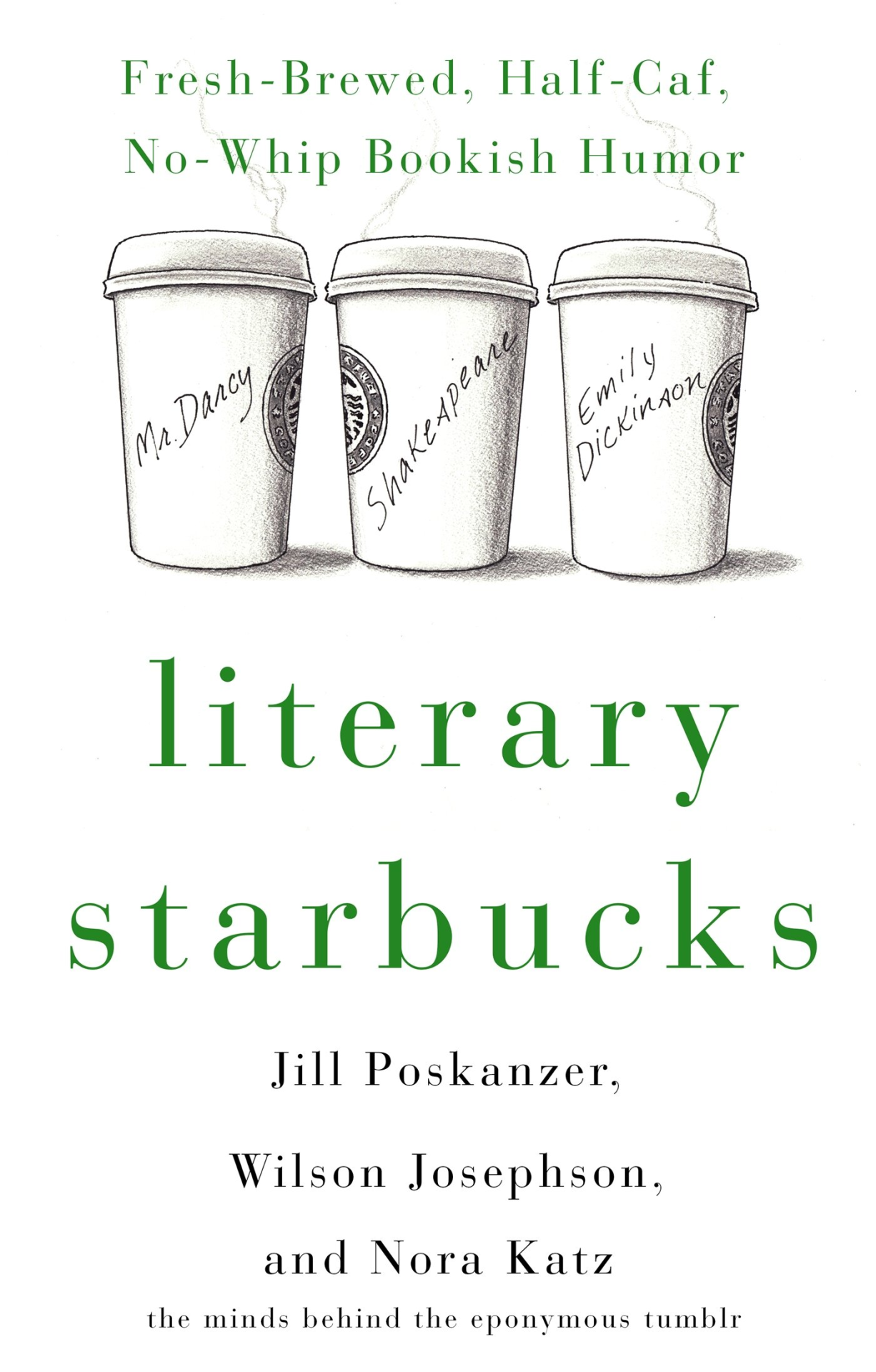 Author: Jill Poskanzer, Wilson Josephson, Nora Katz
Illustrator: Harry Bliss
Release Date: August 23, 2016
Publisher: St. Martin's Griffin
Genre(s): Humor, Parody, Classics
Review Spoilers: N/A
GoodReads | Amazon


Rating:
What happens when your simple little Tumblr blog explodes and garners tens of thousands of followers? If you're lucky like the folks behind Literary Starbucks, you might just get your very own book deal! Originally the brainchild of a handful of Carleton College students, Literary Starbucks was originally a Tumblr blog with a pretty simple set up. It imagined what would happen if classic characters were transported into the modern world where the could go pick up their favorite drinks at Starbucks.
What would they order?
What would happen?
How would they interact?
Literary Starbucks tried to answer these questions with their particular brand of charm and wit. The three writers behind the blog (and now book) made sure it was filled with all kinds of literary references. In some cases they did so by replicating a particular writers style. In others they do so with parodies and puns based on famous lines and phrases. Some are blatantly obvious. Others are more subtle. The book pulls from some of the blog's most popular posts and also provides new content as well.
From your favorite classics to some more contemporary novels, too, all your favorites are here!
If there was ever a blog – and now book – for your every day English major it's definitely this one.
Now, granted, anyone can enjoy this book. It's not just for English majors. However, a pretty decent education in literature sure helps as far as understanding the various reference riddled throughout the book. I mean, I'm pretty well read and yet there were tons of things that I just didn't get. Not that it really distracted from my enjoyment of the book but it sure made me feel like I needed to go back to high school English class and re-read through some things.
Literary Starbucks is an awesome book to give as a gift. I know the school year just started but this book would make a great graduation present for English majors and the more well-read among you friends and family. Besides that, Christmas is coming up and people are always having birthdays.
Literary Starbucks would be a great – and affordable – present and it's something that people could leave out as a coffee table book to share with others. It's also a really great book to read in short bursts before bed since everyone needs a little time away from the screen before trying to get to sleep.
Literary Starbucks is a fun, quirky read. If you get a chance to read it I definitely recommend giving it a try. Just don't feel bad if you have to skip over a few of the entries if you don't understand the references. (Or to avoid spoilers for books you may want to read someday.) If you want to get a taste for the book before buying it, you can always hop over to the Tumblr blog and check that out first!

A REVIEW COPY OF LITERARY STARBUCKS WAS PROVIDED BY THE PUBLISHER IN EXCHANGE FOR A FAIR AND HONEST REVIEW. NERDOPHILES WAS IN NO WAY COMPENSATED FOR THIS REVIEW. OUR OPINIONS ARE OURS AND OURS ALONE.