Schedules are being finalized for this weekend's Five Points Festival, and P!Q Gifts has finally released their full artist schedule for booth #252. Not only will they boast the talent of Zard Apuya and his many pop culture figurines, but also the work of Michael Banks of sugar fueled and Barrett Biggers.
P!Q will also have an assortment of retail items including new Wanbons, Meowchis, and Nomwhals from Tasty Peach. Below you will find the press release details for the creators that P!Q is bringing to the festival.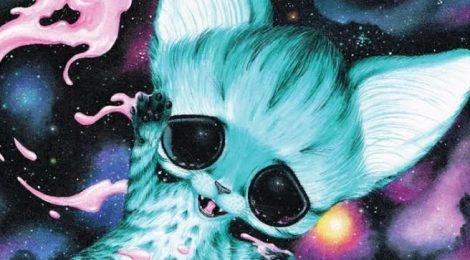 Pop painter Michael banks will be revealing his latest adorable print titled Starry Eyed. It features "an intergalactive kitten floating in zero gravity wondering if ice-cream is a liquid or gas with no way to judge if the cherry is on top." Banks' creations tend to emphasize cute creatures and large, soulful eyes oftentimes exploring sugar related themes.
Banks' prints will be available at P!Q booth #252 and he will be around for part of the festival to sign them. You can learn more about the creator and his works through the interview he did with P!Q located here.
Barrett Biggers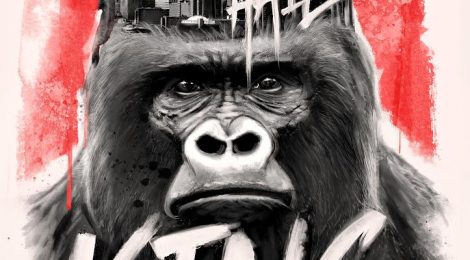 Biggers will release a new digital painting for Five Points Festival entitled The King of New York. Inspired by the festival's host city, the painting has an iconic piece of the New York skyline resting like a crown on top of King Kong's head. It does not really get more New York than that, honestly.
With a goal to make the digital appear traditional, Biggers plays with texture and focuses on emotion in his work. He draws inspiration from classic films and games to anime and manga. He is also the co-founder of KoLabs Creative Group and a resident artist at P!Q Orlando.
Zard Apuya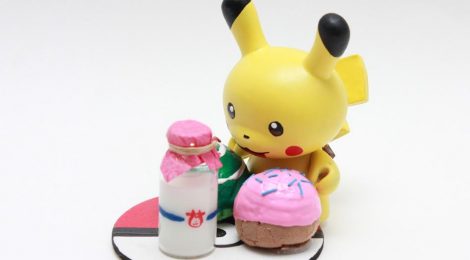 While you can read more in depth about Apuya in an earlier press release here, we would be remiss if we did not remind everyone that his work will be available at P!Q booth #252. Apuya combines a love of food and pop culture in his munny and dunny figurines. 15 new vinyl figures will be available during the festival, with others being available for non-festival goers on PIQgifts.com starting May 22nd.
P!Q Booth #252
All of this and more will be available at P!Q's booth Saturday and Sunday at Five Points Festival. P!Q is known for its unique, quirky gifts and is a great stop for collectors and casual fans alike. Odds are no one will walk away from the booth disappointed this weekend.
---
The festival is almost upon us! Don't forget to pick up tickets for Five Points Festival HERE and come say hi to us this weekend!