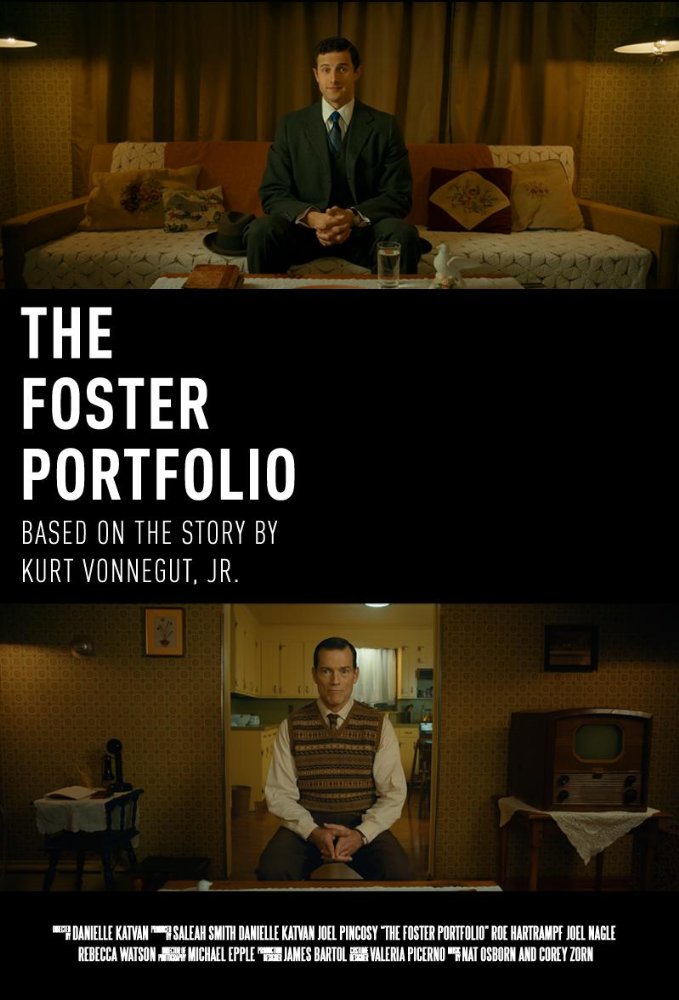 Director: Danielle Katvan
Producers: Saleah Smith, Joel Pincosy
Director of Photography: Michael Epple
Starring: Roe Hartrampf, Joel Nagle, Rebecca Watson
Spoilers
: Low
Official Synopsis: "Based on the original short story by Kurt Vonnegut, Jr., The Foster Portfolio is an offbeat, mid-century tale about a rookie investment counselor who discovers that his penniless client is hiding a million-dollar inheritance in order to conceal a strange, double life."
It's tough to write about this short film without revealing its plot twist. The official synopsis above says all that I can about the plot without giving away the film's ending.
What I can say is that The Foster Portfolio is a brilliant gem of cinematography, that takes the audience on a journey through the crisp, chromatically-oversaturated roar of 1950s Americana all while carefully developing a vintage-tinged mystery about a man and his secret fortune.
The film was everything I could have hoped for in under 20 minutes: it was visually stunning, the acting was superb, and the plot was compelling.
The Foster Portfolio reminds me more of a one-act play than it does a modern movie. There are only 3 main characters, and the action takes place in few locations over the course of a few days. This effect is most likely due in large part to the script being adapted from a Kurt Vonnegut short story. As with the other artistic choices, the film only benefits from its theatric feel.
Pacing was excellent – the plot had the slow burn of a Hitchcock mystery without the time commitment. It also had the same old-Hollywood glamour in the cinematography – every scene was interesting to the eye, and nothing felt extraneous or out of place. This was truly a masterclass in how to tell a story without excess.
I wouldn't change a single thing about this film because it was so delightful. I highly recommend taking the 20 minutes to transport yourself back to the mid-century.